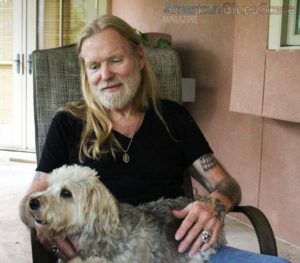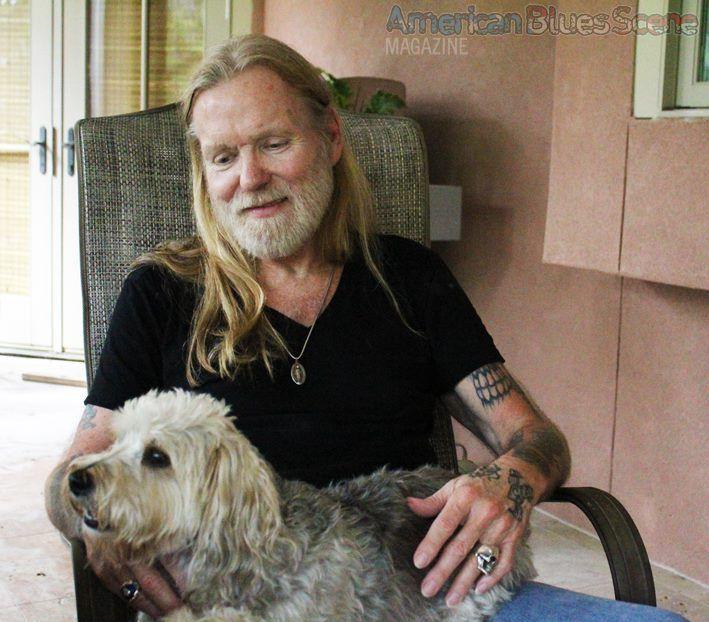 Blues scholar, gifted artist, front-man, and one of the founders of Southern Rock, Gregg Allman has died at the age of 69. A statement on the artist's website read Allman "passed away peacefully at his home in Savannah, Georgia."
An entry on his Facebook reads in part:
It is with deep sadness that we announce that Gregg Allman, a founding member of The Allman Brothers Band, passed away peacefully at his home in Savannah, Georgia.
Gregg struggled with many health issues over the past several years. During that time, Gregg considered being on the road playing music with his brothers and solo band for his beloved fans, essential medicine for his soul. Playing music lifted him up and kept him going during the toughest of times.
Gregg's long-time manager and close friend, Michael Lehman said, "I have lost a dear friend and the world has lost a brilliant pioneer in music. He was a kind and gentle soul with the best laugh I ever heard. His love for his family and bandmates was passionate as was the love he had for his extraordinary fans. Gregg was an incredible partner and an even better friend. We will all miss him."
Allman died of complications from liver cancer. He had suffered from chronic liver issues for several years.
Born Gregory LeNoir Allman on December 8th, 1947 he worked as a paperboy to purchase his first guitar. The Sears Silvertone became the magic piece of the puzzle that brought him and his elder brother Duane together musically. They formed their first band, The Misfits, while teenagers. Their first "real" band, The Escorts evolved into the Allman Joys, then Hour Glass, and then in Jacksonville, Florida, finally becoming the Allman Brothers Band in 1969.
Gregg and Duane adopted different roles within the band. Gregg did a good share of the writing, while Duane was the default leader. Duane had already made a name for himself as a session player in Muscle Shoals, Georgia where he had played on records with Aretha Franklin, Wilson Pickett, Clarence Carter, King Curtis, Otis Rush, Boz Scaggs, and Herbie Mann among many others.
Eventually, the band moved to Macon, Georgia where they honed their craft. They also consumed copious amounts of alcohol and drugs. It was just a way of life back then as Allman would tell the Daily Telegraph in 2011; "My generation were heavy drug users. We didn't know no different, we didn't know no other way."
They enjoyed a solid following and good reputation in the region as the result of their constant time on the road performing. Their first real breakthrough was the double live album, At Fillmore East, recorded at the venerable mythic venue and released in 1971. This album is still heralded as a landmark in musical history to this day, with successive generations enjoying its aural treasures. Only three months later, Duane was killed in a motorcycle accident. His fellow band members were utterly crushed.
The band healed themselves through some time apart and recording the Eat a Peach album in 1972, which was well received and confirmed their reputation as a premiere band and a force to be reckoned with. Later that year, bassist Berry Oakley too was killed in a motorcycle accident.
They continued to gain recognition and fans with the release of albums such as Brothers and Sisters in 1973, and extensive touring. As time went on, tensions within the band increased. They released Win, Lose or Draw in 1975, and it did not do anywhere near as well as previous albums. The lack of harmony had affected the band and it was apparent in the quality of the album's performances.
By 1976 the band had called it quits for many reasons including Allman's drug trial testimony against a band employee, his move to Los Angles, and his marriage to Cher. They divorced in 1978 and Allman laid low for the most part until his album I'm No Angel in 1987 which yielded a hit of the same name.
The Allman Brothers reunited in 1989 and would perform on and off until 2014 when the band officially called in quits. The 1990s saw Allman moving to California and in 1995, the Allman Brothers Band was inducted into the Rock and Roll Hall of Fame. Watching his acceptance speech later, Allman was stunned and embarrassed, and this was the driving force behind his journey to sobriety that year.
By the mid-1990s tensions again were coming more and more to the fore within the band, much of it centering on Dickey Betts. In 2000, the band basically told Betts that they would not tour with him, and although this was supposedly a temporary state of affairs, in the end, it became permanent. By 2001 the Allman Brothers Band was a reformed and a solid unit that included a returning Warren Haynes, Butch Trucks' nephew Derek on guitar and Oteil Burbridge on bass.
The band began the task of rebuilding their reputation and managed to do after extensive touring and out of this world live performances, bringing their music to new generations of fans the yet again.
Allman himself had moved to Georgia again in 2000, settling in Savannah. He was diagnosed with Hepatitis C in 2007, which he insisted he got from the use of a dirty needle while getting a tattoo. Allman received a liver transplant in 2010.
One of the most heavily touring artists in history, be it solo, or with the band, Allman lived to be on the road. Playing for the fans was one of his greatest joys, and they were never disappointed. His 2011 album, Low Country Blues, topped the Blues Album Charts and reached #5 on the Billboard 200.
By the time the Allman Brothers Band had officially called it a day in 2014, their annual runs at the Beacon Theatre in New York City were the must have ticket of the concert season. Their myth had grown and the final lineup of this great band had become as respected and appreciated as the exceptional lineups of years past.
Health issues had plagued Allman in recent years resulting in canceled shows and appearances. After canceling shows in 2016 Allman told fans, "I want to thank my fans and friends for supporting me while I rest up and focus on getting better and back on the road as soon as I can." By November he said, "This is the hardest thing I've had to do in a long, long, time. I've been on the road for 45 years because I live to play music with my friends for my fans. As much as I hate it, it's time for me to take some real time off to heal."
In addition to health issues, Allman lost his band brother Butch Trucks in January of this year. In a statement, he said "I'm heartbroken. I've lost another brother, and it hurts beyond words. Butch and I knew each other since we were teenagers, and we were bandmates for over 45 years. He was a great man and a great drummer, and I'm going to miss him forever."
There were bright spots too though. In May of 2016, Allman was presented with an honorary doctorate of humanities from Mercer University in Macon, Georgia by no less than Former President Jimmy Carter.
Aside from being inducted into the Rock and Roll Hall of Fame as a member of the Allman Brothers Band, Allman had issued six solo albums, two live albums, two EPs, thirteen singles, and more.
Allman is to be buried at the Rose Hill Cemetery in Macon, Georgia. The funeral will be held on Saturday, June 3rd, at 1 PM. His family has invited fans to line the route of the funeral procession to Rose Hill Cemetery in honor of Gregg. The procession will begin after the memorial service at the intersection of Cherry Street and 1st Street. The route will run North on 1st Street and then turn West onto Riverside Drive to the entrance of Rose Hill Cemetery. The family respectfully asks for privacy during the memorial service and burial.
Duane Allman and Berry Oakley are also buried at Rose Hill.
The family suggests that tributes to Gregg can be made to the Gregg Allman Scholarship Fund at The University of Georgia or the Allman/Lehman Endowed Scholarship at Syracuse University.
Watch this space for more info as it becomes available.