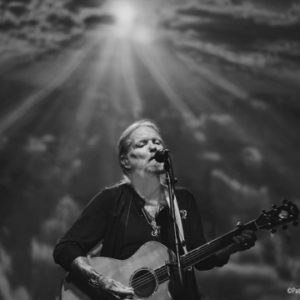 Gregg Allman's family has invited his fans to the funeral, posting the following on his website:
"Arrangements have been made for Gregg's funeral in Macon, GA this Saturday, June 3rd at 1 pm.  His family has invited fans to line the route of the funeral procession to Rose Hill Cemetery in honor of Gregg.  The procession will begin after the memorial service at the intersection of Cherry Street and 1st Street.

The route will run north on 1st Street and then turn west onto Riverside Drive to the entrance of Rose Hill Cemetery.  The family respectfully asks for privacy during the memorial service and burial."
Allman passed away Saturday, May 27th, of complications from liver cancer after he had waged a courageous battle against the illness. While he had done his utmost to not let the illness take him away from bringing his music to fans, eventually, he had to cancel appearances and performances.
In addition to being a founding member of The Allman Brothers Band with his brother Duane, Allman enjoyed an active and successful solo career as well. He was happiest when he was bringing music to the several generations of fans that came out to enjoy the performances.