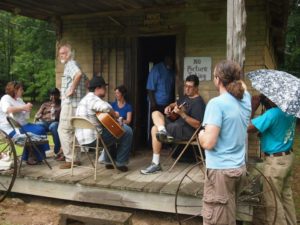 August 27, 2017: Mississippi John Hurt Foundation President Mary Hurt Wright is announcing the 2017 Homecoming Festival, September 2 & 3, 2017 (Saturday & Sunday), Noon to 5 PM each day, at the Mississippi John Hurt Museum in Avalon, Mississippi. There is no cost to attend.
The event will feature the music by Ben Wiley Payton and is being conducted in loving memory of Mr. Art Browning who served for many years as the curator of the Museum. The Festival is sponsored by The Carroll County Board of Supervisors, the Jazz Foundation of America, and the Music Maker Relief Foundation.
The Mississippi John Hurt Foundation is making a special award to the Carroll County Board of Supervisors and senior officials of the County for their invaluable support over the many years.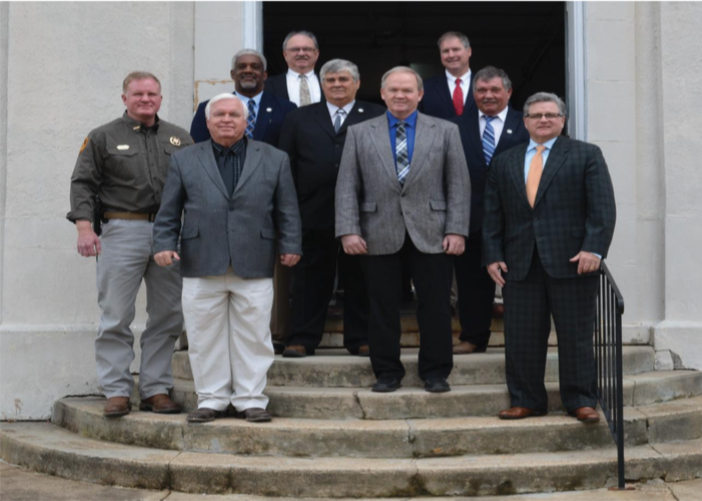 1st row: Rickie Corley- Beat 5 Supervisor, Kevin Horan- Board Attorney
2nd row: Clint Walker- Sheriff, Durward Stanton – Circuit Court Clerk
3rd row: Claude Fluker- Beat 4 Supervisor, Terry Brown- Beat 2 Supervisor, Edward "Dill" Tucker- Beat 3 Supervisor
Back Row: Stanley "Sugar" Mullins- Chancery Clerk, Jim Neill- Beat 1 Supervisor
The 2017 gathering is the 19th annual Mississippi John Hurt Music Festival. This unique "homecoming" event is a celebration of the life and music of one of America's most esteemed songsters with live music, an open mic and jam session, and free museum tours. Saturday is dedicated to John Hurt's blues music and Sunday will feature gospel music from local churches. BBQ plates and drinks will be available.
In the words of Mary Hurt, John's granddaughter and Foundation president: "Bring your fiddle, your guitar, your drum, your voice. This is a homecoming!" The festival is an intimate, participatory musical experience that will leave you inspired by the influence of Mississippi John Hurt's music on so many people.
Please visit The Mississippi John Hurt Foundation on Facebook where we have more information about the event, including detailed directions and maps. Email us for more info. .