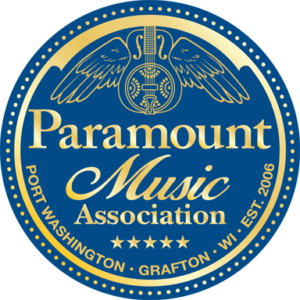 A full century has passed since the Wisconsin Chair Company, located far from urban hustle and bustle in scenic Port Washington, Wisconsin, took the plunge into the fledgling music industry. In 1917, it launched Paramount Records—and the company's vast recorded legacy continues to be celebrated. During its 15 years of operation, Paramount recorded a wealth of seminal blues, jazz, and gospel performances that are perpetually revered as landmarks of their respective genres. That history will be highlighted during the centennial edition of the three-day Paramount Music Festival, held September 1-3 at Coal Dock Park in Port Washington.
The Wisconsin Chair Company was the largest employer in Port Washington at the time. The firm had begun manufacturing phonographs a couple of years earlier. At first, Paramount concentrated primarily on pop product and struggled to survive, but after the label purchased Black Swan Records and aimed its wares at the African American demographic during the early '20s, its fiscal fortunes took a distinct turn for the better. Many of its early 78s for the black audience were by classic blues chanteuses Alberta Hunter, Monette Moore, Edna Hicks, "Ma" Rainey, Ethel Waters, Trizie Smith, and Ida Cox.
When country blues surfaced on wax during the mid-'20s, Paramount once again got in on the ground floor, recruiting "Papa" Charlie Jackson, the prolific Texan Blind Lemon Jefferson ("Match Box Blues"), and dazzling guitarist Blind Blake ("Diddie Wa Diddie") to its growing roster. Big Bill Broonzy made his first 78s for Paramount in 1928 (as Big Bill), and Paramount was the first to release his music using his last name (although they spelled it Broomsley).
The legendary Mississippi bluesman Charley Patton made his Paramount debut session in June of 1929, cutting 14 titles in one day including the guitarist's seminal "A Spoonful Blues," and "Down The Dirt Road Blues." At his last date for Paramount that May of 1930 in Grafton, Wisconsin (by then the site of Paramount's recording studios), Patton was joined by slide wizard Son House, and Willie Brown in one of the truly historic sessions of the pre-war era.
Paramount's jazz activities were scarcely less revolutionary. The label captured New Orleans-born cornetist King Oliver's Jazz Band (which included a young Louis Armstrong) in 1923. Other historic recordings included sides by piano master Jelly Roll Morton, Johnny Dodds, and Muggsy Spanier. Like every other label of its time-frame, Paramount was hit hard by the Great Depression and ceased recording in 1932, closing its doors three years later. Legend has it that some Paramount masters were heaved into the nearby Milwaukee River by Paramount employees, but none have turned up in its chilly waters. The rights to the valuable catalog were purchased in 1948 by John Steiner, who assembled some reissue albums from the archives.
Most recently, Jack White's Third Man Records put together the mammoth collection The Rise and Fall of Paramount Records 1917-1932, Volume 1, an 800-song behemoth housed in a recreation of a old Victrola. Interest in the history of Paramount Records remains sky-high, and with its centennial birthday upon us, this year's all-star edition of the Paramount Music Festival is spectacularly timely.
The three-day outdoor festival presents the best in live blues and other roots genres, paying special tribute to Paramount Records to celebrate the revered label's centennial birthday.
The centerpiece of the entire weekend takes place at 8:30 p.m. on Saturday evening, when an amazing array of Chicago blues legends comes together for a once-in-a-lifetime concert. The all-star lineup consists of dazzling harmonica master Billy Branch and his band, Sons of Blues; southpaw guitarist Eddy "The Chief" Clearwater, whose high-energy rocking blues attack blends Chuck Berry-derived rhythms with intense West Side-style string-bending; former Muddy Waters and Magic Slim guitarist John Primer, now a star in his own right; ex-Howlin' Wolf and Paul Butterfield Blues Band drummer Sam Lay (inventor of the "double shuffle"), and harmonica stalwart Corky Siegel, once the co-leader of the Siegel-Schwall Blues Band and more recently the founder of the blues/classical hybrid Chamber Blues.
Prior to that incredible musical aggregation at 6:45 p.m. comes powerhouse blues belter Shemekia Copeland. She learned the blues well from her dad, the late Texas guitar great Johnny Copeland, and shortly before her death, Koko Taylor anointed her as the new Queen of the Blues (back in the 1920s, Paramount star Rainey held the same regal title).
The cavalcade of incredible artists also includes Chicago acoustic duo Eric Noden (on harmonica) and guitarist Joe Filisko; Milwaukee-based guitarist Alex Wilson; blues-rock guitar slinger Davy Knowles; and Sturgeon Bay's Cathy Grier (who will interpret the music of Rainey and Hunter). For a full list of artists, and performance times, click HERE.