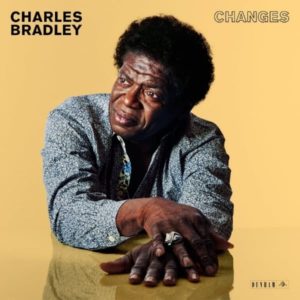 BREAKING — Charles Bradley, renowned singer and performer has died following his valiant battle with stomach and liver cancer. He was 68 years old.
Gabriel Roth, co-founder of Daptone Records said in a statement, "The world lost a ton of heart today. Charles was somehow one of the meekest and strongest people I've ever known. His pain was a cry for universal love and humanity. His soulful moans and screams will echo forever on records and in the ears and hearts of those who were fortunate enough to share time with him."
Bradley saw his fortunes rise and his career took off later in life than most. At one point as a young man, he was homeless and sleeping in the subway in New York City. It was a James Brown performance that his sister took him to that would change his life.
He would later become a James Brown impersonator as Black Velvet. He endured a lifetime of hardship and tragedy that included fighting his own demons of unemployment, poor education, and ever-present poverty, and also, the murder of his older brother by his own nephew.
Bradley released his first album No Time For Dreaming in 2011, and it was named one of the 50 Best Albums of the Year by Rolling Stone magazine. In Soul of America, a documentary about his rise to stardom Bradley said, "I been struggling for over 42 years trying to make it in the industry, and at the age of 62, I'm just beginning to find my way through. I never made enough money to support myself in music, but I'm hoping that this album will make a turning point for me … I ask myself why it took so long, but you can't question God when he want to do things."
Victim of Love was released in 2013, and his last album, Changes hit the street in 2016.
Bradley's live performances were legendary, and his ability to control an audience's heartstrings was epic. Whether singing a ballad or a more exuberant number, he was a force of nature.
In 2016 doctors found a cancerous growth in his stomach and he was forced to cancel his touring. Bradley had said, "Music is how I share my love with the world, and the love that my fans have given back brings me so much joy." Earlier this month he learned that cancer cells had been discovered in his liver.
Bradley's impact on the world of music and his fellow man will be felt for a long time yet to come.