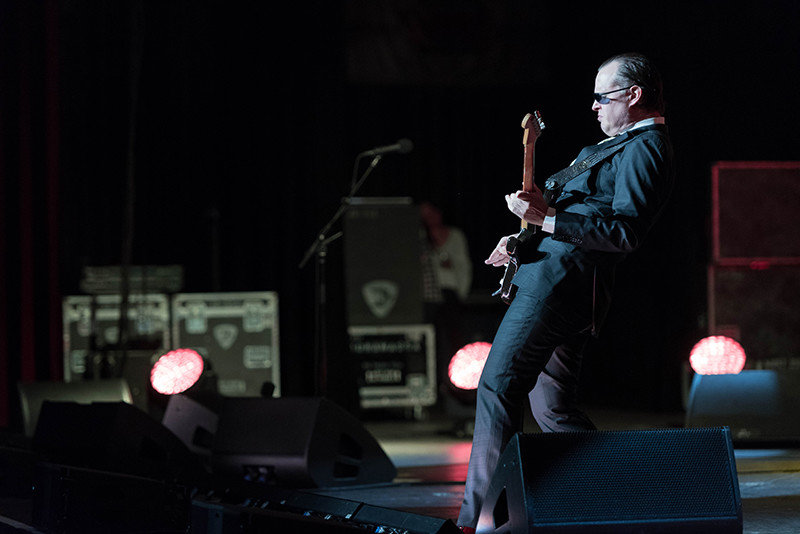 What began as your average Black Friday quickly transformed into "Blues Friday" in downtown Detroit as Joe Bonamassa entertained a sold-out Fox Theater on a beautiful fall evening. In a city built with hard work and passion, Joe Bonamassa and his band were welcomed back with open arms. At precisely 8 pm, the house lights went down, and the stage lights came up, and "This Train" rolled into one of the most amazing theaters in the country for the first time in 2 years.
The powerful opening continued with "Mountain Climbing" and "Blues of Desperation," luring the crowd deeper and deeper into a post-thanksgiving state of bliss. With only ten shows remaining on this tour, it was easy to hear just how tight this frontman and his band have become, proudly stating that he is performing with some of the best entertainers in the world, and no one in attendance would argue.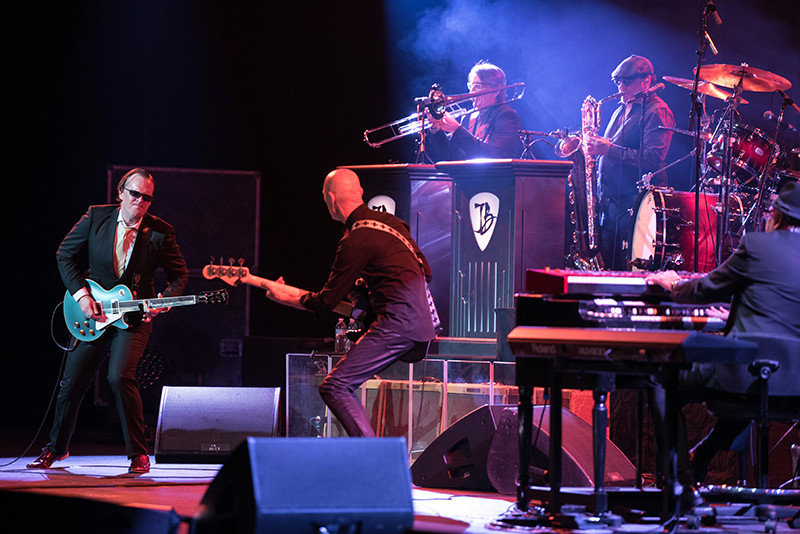 Speaking of the band, they deserve a tip of the hat too. Backing Joe was Michael Rhodes on bass, Anton Fig on drums, Reese Wynans on keys, Pauly Cerra on sax, and Lee Thornburg on trumpet. Juanita Tiffin and Jade McCray lifted their voices on vocals. A stellar band indeed!
The Albert King classic "Cadillac Assembly Line" was alive in well in the Motor City with sounds from the vintage Gibson Flying V filling the air, and the mood continued with "Angel of Mercy," "Slow Train," "Driving Towards the Daylight" and more. The night wrapped up with an encore performance of "Hummingbird," and every seat remained full until the last note was played.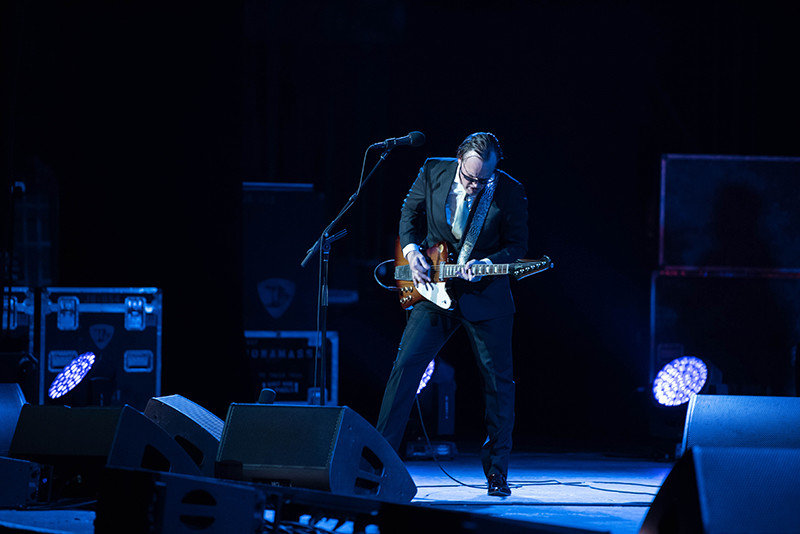 As the smoke cleared from another night of smoldering blues, people filed out through the doors eagerly awaiting the next arrival of the Bonamassa Express. As a fan of the Artist, and a fan of the City, seeing the two together again is yet another positive sign of things to come. Well done Detroit, and thank you, Joe, for another unforgettable evening.