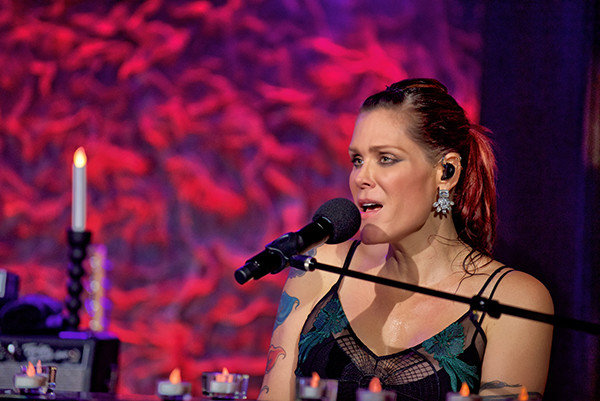 Beth Hart celebrates her 46th birthday tomorrow. She's been nominated for a GRAMMY Award and a Blues Music Award. Her records sell like hotcakes and her fan base grows larger with each passing day. She has collaborated with Deep Purple, Slash, and Joe Bonamassa. Her performance of "I'd Rather Go Blind" with Jeff Beck in December 2012 at the Kennedy Center Honors for honoree Buddy Guy brought down the house.
The Season 8 premiere episode of Public Television's concert series Front and Center, captures Hart at the world famous Iridium Jazz Club in New York City that hosted Les Paul weekly for over 15 years. The episode begins airing January 26th in select markets so check your local listings. Here is Hart performing "Jazz Man," from her Fire on the Floor album.
In this Promo video for the episode, Hart discusses her music, her writing process, and a bit about the song "Jazz Man" itself.
*Main image by Jim Belmont