If anyone still thinks 18 years into the 21st century that there's a line in the sand between southern rock and blues, Black Stone Cherry doesn't just cross that line, it obliterates, deletes, and eradicates it with their sixth album Family Tree out today (Friday, April 20th). Like a NASCAR front-runner with deep tracks, this CD lays four on the floor with the shift soldered permanently in fast forward.
The highlight of the album is "Dancin' in The Rain" featuring Warren Haynes of Gov't Mule on guest vocals and lead guitar. Black Stone Cherry is currently on tour with Gov't Mule through May 3rd with stops in Syracuse, Baltimore, Albany, Asbury Park and Mobile, Alabama.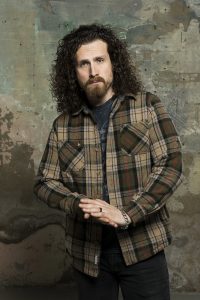 The band first met Warren 17 years ago on their first visit to New York City. "The first time we ever went to a showcase with the record label was back in 2004 in New York," says John Fred Young who plays drums, piano and sings backup for the band. My dad (Richard Young, rhythm guitarist, lead and background vocalist for the Grammy Award-winning country rock n' roots band Kentucky Headhunters) stepped off the tour bus when we were up in New York, and Warren came over. He came over and started talking.
"(Years later) we had the song "Dancin' in The Rain," and we asked him if he'd guest star and sing and play on it. He did, and it turned out unreal for us. Yeah, man, we had him play on it, and it was just a joy. I mean, the dude is just a monster. Such a sweet guy. So, we were just really, really honored to have him on there and obviously now to just open for those guys is just beyond, you know? We're really excited about it."
Family Tree is an aptly named CD title. Three generations of Youngs live together on a rural farm in Kentucky. Everyone in both bands, Black Stone Cherry and The Kentucky Headhunters, is either related to close friends, a distinction you can hear in the music.  All of the members of Black Stone Cherry are childhood friends and have played together since forming in 2001. Three of the members of The Headhunters have been together since 1969. To say that dad and son are close doesn't begin to tell the story.
"The most important thing I learned from my dad was – he told me, 'I don't care how much money you make or how important you become, always treat everybody with the same respect.' That goes through my whole life," says John Fred. "I've always tried to do that. I wouldn't be a musician if it wasn't for my uncle (Fred Young, Headhunters' drummer) and my dad.
"My dad tried to get me to play guitar when I was five years old. I remember he sat down and tried so hard to get me to play guitar, and I just couldn't do it, man. I couldn't make the bar chords, and he got frustrated and I did, too, and (Uncle) Fred got me a drum set, but it was like a young kid's drum set, and when the band was just coming together I said, 'Dad, I want a drum set.' He was like, 'Well, let's see how to get one.'
"He sold one of only 300 custom guitars that were made into the shape of a 1957 Belair fin on the back of the guitar. It was so cool. You pull the tone arm and fin lights come on. I think Billy Gibbons had one and my dad. Dad and my uncle got me a drum set for my 16th birthday. I remember I was in the house later and said, 'Dad, where's that guitar at, like you had that Belair?' He said, 'Well, I sold it to help pay for your drum set.' I was like, 'Holy shit!'
"So, dad has always been there for me, man, and I'll tell you, I couldn't do it without him and my uncle, man. We have a very tight-knit family. We all live on the same farm back in Kentucky, man, and I built my house less than a 10th of a mile up the road, and my grandparents' farm is just down the road. There's a lot of family heritage down there, man."
John remembers meeting Chuck Berry's pianist Johnny Johnson when he played with The Headhunters. "Ben and I picked him up from the hotel when he got over in Kentucky, and he wanted to stop by and get some chicken and mashed potatoes, and we took him over there. We said, 'Yeah, Johnny, where you flyin' in from?' He said, 'I was playin' last night, and we had a show.' 'Oh, that's great. Who ya playin' with?' 'Keith and Mick.'"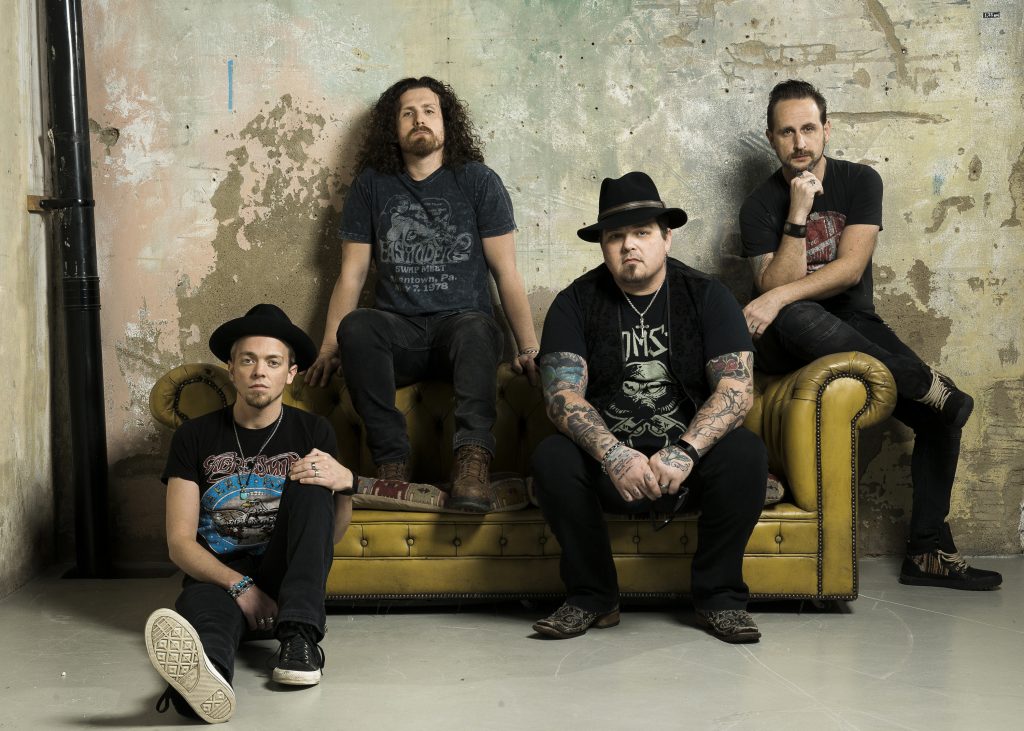 Years later in 2017 after cutting five southern rock albums, Black Stone Cherry released Black to Blues covering six of their favorite songs by Howlin' Wolf, Freddie King and Albert King. "We didn't think it would do anything. We figured our fans would dig it. We released it on iTunes. Well, we released it and the dang thing went to number one on the Billboard Blues Chart, and it stayed in the top three for about six weeks and it was amazing. The blues community – our fans as well – dug it that much. I mean, honestly, it really – we covered some older artists, and it was fun, and it got us into the mindset to dig back into all those roots that we had when we were teenagers and playing in the Headhunters' practice house. It was so much fun to just have fun in the studio and make this new record."
"Now we're on Family Tree, and it's like this record was incredible to make. We recorded again in Glasgow, Kentucky, and it came out wonderful. We didn't have any pressure to make a record for radio, and we just really had a good time making it."
The album is on Mascot Records, a label that actually seems to be able to sell contemporary blues without interfering with the creative muse of its artists. Their roster includes Joe Bonamassa, Beth Hart, Walter Trout, Kenny Wayne Shepherd, Eric Gales, Jonny Lang, Robben Ford, Bernie Marsden, Ronnie Baker Brooks, and Sonny Landreth.