Buddy Guy, the venerable Chicago guitarist and major proponent of blues music worldwide, is set to release his new album, The Blues Is Alive and Well on June 15th. Guy's first release since the Grammy winning Born to Play Guitar in 2015, the new LP comes via Silvetone/RCA Records.
Long time collaborator Tom Hambridge produced the 14 track offering. The Blues Is Alive and Well also features heavy-hitting British blues rockers Mick Jagger, Keith Richards, Jeff Beck, and James Bay.
The Glimmer Twins are still riding the wave of their 2016 Blue & Lonesome album which took home the Grammy for Best Traditional Blues Album in January. Beck's most recent release was Loud Hailer in 2016, which just missed the Billboard Top 40 Album Chart. Bay is a 3X Grammy nominee for his Chaos and the Calm, while his highly anticipated Electric Light is scheduled for release in 2 weeks.
Beck & Keef appear on the song "Cognac," Jagger lends his vocals to "You Did the Crime," and Bay guests on "Blue No More."
Guy, who will be 82 in July, will also appear Friday, May 4th on David Letterman's Netflix series, My Next Guest Needs No Introduction. The reigning head honcho of Chicago blues will perform and discuss with Letterman the origins of Southern blues.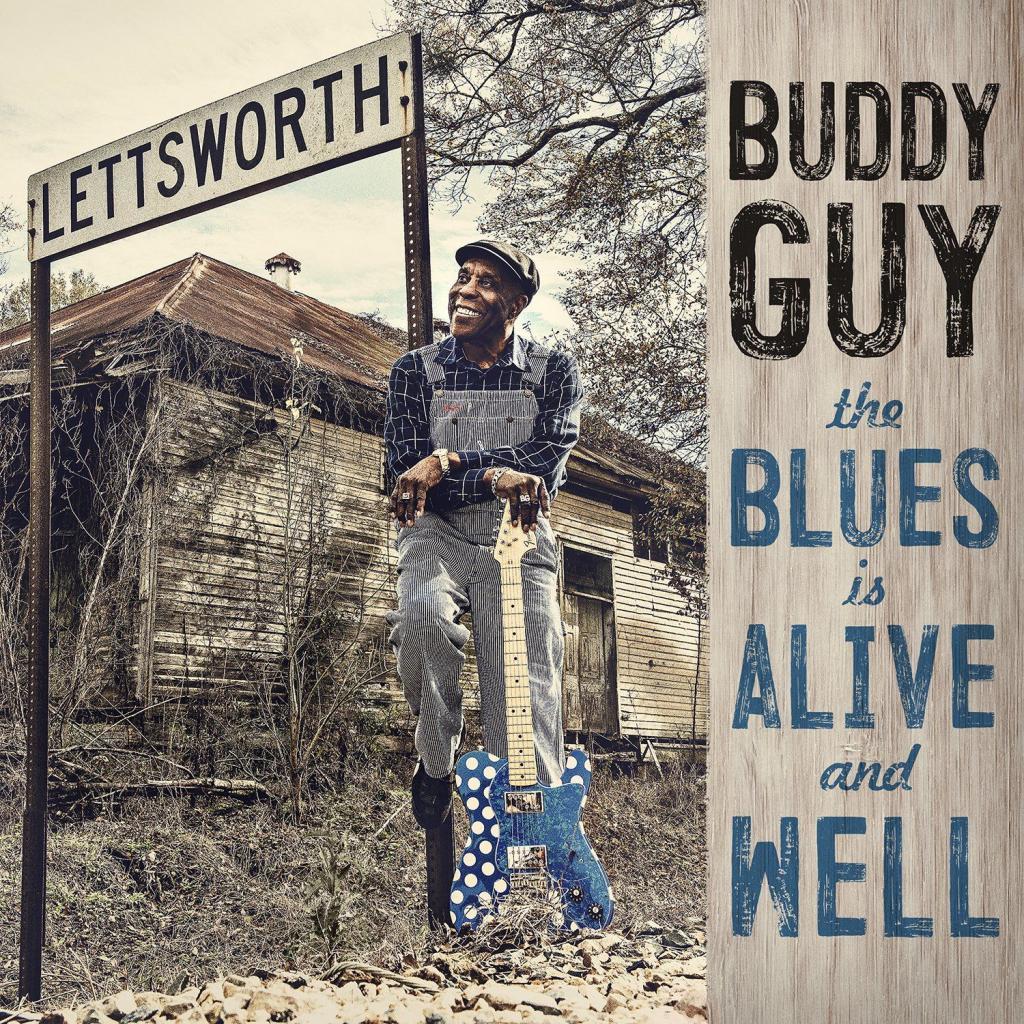 The Blues Is Alive and Well Track List:
1. "A Few Good Years"
2. "Guilty As Charged"
3. "Cognac" (featuring Jeff Beck & Keith Richards)
4. "The Blues Is Alive And Well"
5. "Bad Day"
6. "Blue No More" (featuring James Bay)
7. "Whiskey For Sale"
8. "You Did The Crime" (featuring Mick Jagger)
9. "Old Fashioned"
10. "When My Day Comes"
11. "Nine Below Zero"
12. "Ooh Daddy"
13. "Somebody Up There"
14. "End Of The Line"
*Feature image courtesy of the artist