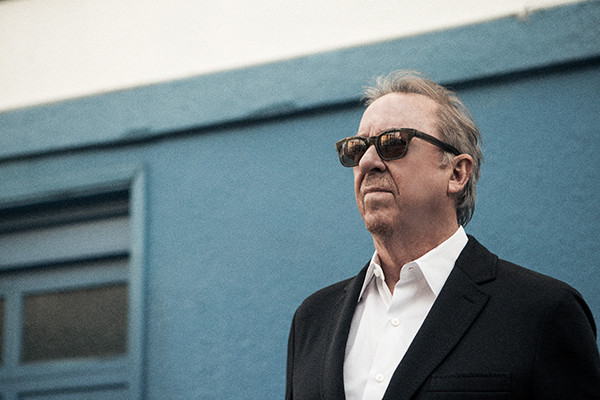 Boz Scaggs has always added a touch of class to whatever he does whether that be performing, recording, or producing. He conjures up drama when he sings and his delivery begs us to join him on his journey. And let us not forget that he can play intensely emotive and nimble guitar lines seemingly effortlessly.
Listening to the "trilogy" as most refer to it, it is immediately apparent that Scaggs is at ease and enjoying himself tremendously. Out of the Blues completes this trilogy which also includes the well-received Memphis and A Fool to Care. Scaggs says, "Music has been a constant companion and I'm feeling more free with it than ever. I feel like I've found my voice through all these years, and I've gotten closer to where I want to be with my approach."
Out of the Blues out on Concord Records on July 27th, is self-produced and Scaggs has surrounded himself with a bevy of exceptional musicians including extraordinary guitarists Doyle Bramhall II, Ray Parker Jr. and Charlie Sexton. He is also joined by Willie Weeks on bass, Jim Keltner on skins, Jim Cox on keys, and longtime friend and collaborator Jack "Applejack" Walroth on harmonica. Scaggs plays guitar, bass, and vocoder.
The album opens with Walroth's "Rock and Stick," which is a roadmap of how to create a track that has infinite layers of texture and still swings to the beat. And the cherry on top is Scaggs' vocal which complements the arrangement flawlessly. "I've Just Got to Forget You" recalls '50s slow dance numbers that kept the ladies' heads nestled on their date's shoulders and had couples glued to each other even as their feet were on autopilot.
"I've Just Got to Know" will transport listeners back to the house party days of yesteryear with its delightful horns, stacked rhythm guitars, perky lead guitar, and Scaggs' poised vocal.  If "Radiator 110" vaguely reminds you of Don Henley's "Dirty Laundry" you are not alone; the difference is that this is more developed and has depth and a pleasant complexity that works brilliantly.
Scaggs' presentation of Neil Young's "On the Beach" will leave you speechless – it's Scaggs at his understated best. Another scintillating moment is the closer, "The Feeling Is Gone." Scaggs shares a luxurious interpretation of a song that Bobby "Blue" Bland had thoroughly made his own. It's leisurely, it's radiant, and the band is spot on with Eric Crystal serving up a positively sexy solo on tenor sax.
This is an album you want on every music device you have, and definitely on your turntable for at least an hour or two on the first listen. If you really want to be decadent and indulge your senses, headphones are a must.
Treat yourself and give this album a good home.
Boz Scaggs – Out of the Blues
Tracks:           9
Label:             Concord Records
Release Date:  July 27th, 2018
Runtime:         42 Minutes
*Featured image Photo by Chris Phelps