Po' Monkey's, the quintessential juke joint located just outside of Merigold, Mississippi in Bolivar County was founded in 1961. Its popularity remained strong even 50 years later beckoning to all manner of historians, performers, students and music lovers.
Formerly sharecropper's quarters and essentially a one-room "house" in a cotton field, it has metamorphosed into something far bigger, far grander than its appearance would suggest. Like Delta musicians Little Freddie King and recently departed Robert Bilbo Walker, Po' Monkey's itself was one of only a handful keeping a tradition alive and carrying it into the future. It was a humble place where folks shared music together and talked about days past and those yet to come. In doing so, the Delta tradition was passed on to successive generations.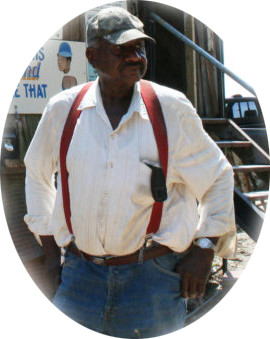 Built by and named for Willie Seaberry aka "Po' Monkey," the structure is a hodgepodge of plywood and tin sheets rigged together with wire, nails, and whatever else was handy. Gracing the exterior is the famous sign admonishing "No Loud Music, No Dope Smoking, No Rap Music." Although only open once a week on Thursdays, Po' Monkey's influence was felt far and wide and it healed many a distressed and tired soul until the death of Seaberry in 2016.
In 2009 the Mississippi Blues Commission placed a historic marker at Po' Monkey's designating it as a site on the Mississippi Blues Trail for its contribution to the development of the blues.
An August 7th post on Ricky Stevens' Facebook page reads:
"I just learned that the entire contents of Po' Monkey's will be sold at auction. All contents will be sold as a single lot. Sealed bids will be accepted and the top three bidders will be invited for a live auction.
Deadline for bids will be "probably late September" according to William Head, the auctioneer in charge of the sale. Pictures and details will be available Monday at Head Auctions & Realty."
We spoke with Mr. William Head at Head Auctions & Realty and he gave us the skinny on whether the building and contents are up for auction, sealed bids, live bids, and more. Regarding what exactly is up for auction he said, "It's just the signage out front and the signage inside and the contents inside. It's personal property, not real property. There'll be two vehicles and a trailer. We will take sealed bids. We'll take the top three highest sealed bids and invite them in for a live auction, starting with the highest bid and going up from there. That will probably be in the later part of September."
Mr. Head also wanted to make clear that "It's gonna be all auctioned for one money. On Monday we will have the terms of the auction and we'll have the date deadline for the sealed bids, and then when we'll invite them back to bid live.
"And we'll show pictures and again, it will be all one money."
Many alternatives for the contents and possibly the building itself are being discussed by hopeful people as to who might want to and/or be in a position to take over and care for this cultural landmark. Possibilities include the Delta Blues Museum – Clarksdale, Mississippi or B.B. King Museum and Delta Interpretive Center, and possibly The Blues Archive at the University of Mississippi. Another possibility might be a GoFundMe event.
We will update this story as new information becomes available, so stay tuned and check back with us here.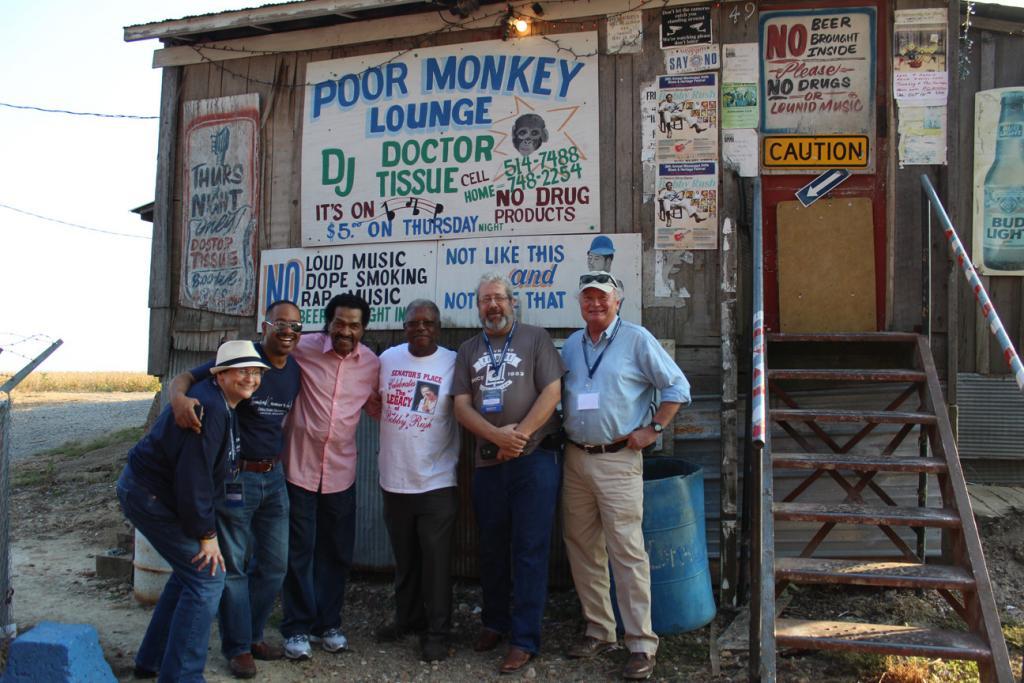 Updated Monday, 13 August, 2018:
Information has been posted regarding the auction Po' Monkey's "personal property" including the Terms of Auction, and a Photo Gallery.
A post under Auctions – "Po' Monkey's Lounge" on the Head Auctions & Realty website reads in part:
"Head Auctions & Realty will be offering the personal property ( all the contents inside the juke joint and the signage inside and out ) for one money. The real estate will nor the building itself will be offered for sale or auction. I repeat the real estate will not be offered for sale. Individual signs or individual personal property will not be offered for auction or sale. This auction is all for ONE MONEY.
If you wish to bid please mail a completed sealed bidder form with bank qualification letter to
Head Auctions & Realty
P.O. Box P
Flora, MS 39071
by the end of the working day September 27th, 2018. All bids will be opened at that time. The top three bids will be invited to Po Monkeys to bid live on October 1st at 12:00 pm. The bidding will start with the highest seal bid received on September 27th. The winning bidder will be required to deposit ten percent down payment the day of the live auction."
Do you have a memory of Po' Monkey's you want to share? We'd love to hear about your experience in the comments section below.