Editor's Note: Although globally recognized as an arena rock juggernaut, even KISS was influenced by blues music. Who can deny that songs like "Cold Gin," "Black Diamond," and "Love Gun" are blues rock songs turned up to 11 and slapped with glam? "That's the reason I always say about music, the blues are the roots and the other musics are the fruits." – Willie Dixon.
Playing in front of almost 15,000 fans, these guys just know how to rock. Leaving the KISS Army wanting more, there was not one person sitting throughout the show.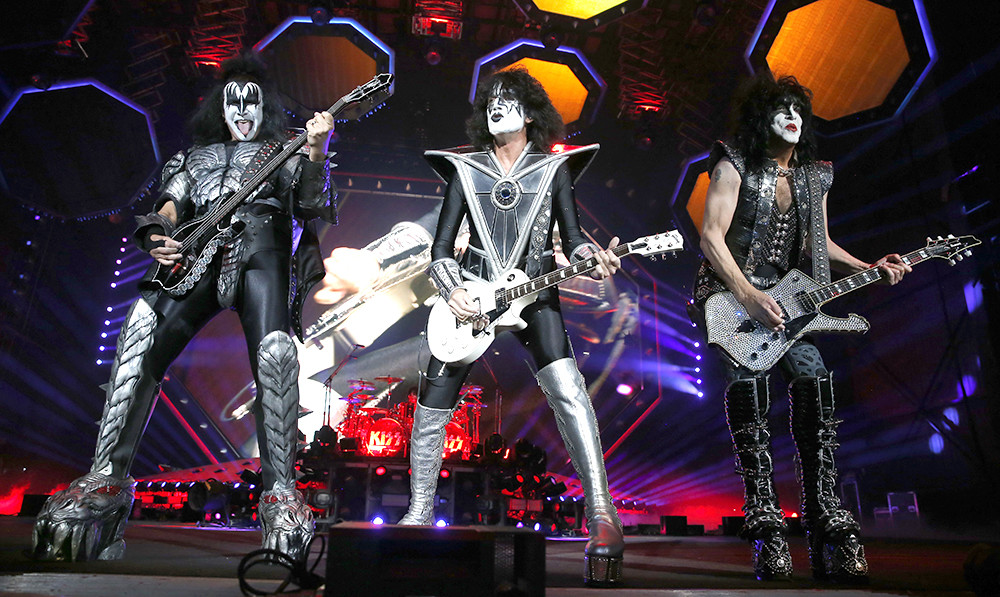 Billed as the "End of the Road Tour," this was one of the last stops on American soil, and they let it all out on stage. If you missed them on this historic tour, you missed out on arguably one of the greatest live acts on the planet. KISS, formed back in the early, early 1970s know just how to throw a party. Playing all their popular tunes for just about 2 and ½ hours was an epic performance.
The band, in their famous make-up, had a little bit of everything planned out as they took turns showing off. Each member alternated entertaining the crowd.
Gene Simmons (The Demon) on bass plays the part perfectly. A dark, sinister kind of dude filled with bass solos. Smoke is great, but mix in blood and spitting fire and it's just awesome! Singer/guitarist, Paul Stanley (Starchild), leading this well-orchestrated show, flew over the crowd to a smaller stage in the middle of the arena, singing a couple of songs that had the place hopping. Tommy Thayer (Spaceman) is the lead guitarist. He cranked out solo after solo, and fired off his rocket launching guitar that figuratively blew the roof off the Isleta Amphitheater. Eric Singer, (The Catman) on drums, played a solo that people will be talking about for a long time. He also moved out from behind the kit to piano, performing "Beth," KISS' signature ballad and another highlight of the night.
The smoke, lighting, fireworks and fire as well as hydraulic lifts and zip lines for the band to perform on and carry them way up over the crowd was a great show to experience.
We hope they continue to tour because this is a must see act, but if it is the "End of the Road," thank you for the memories.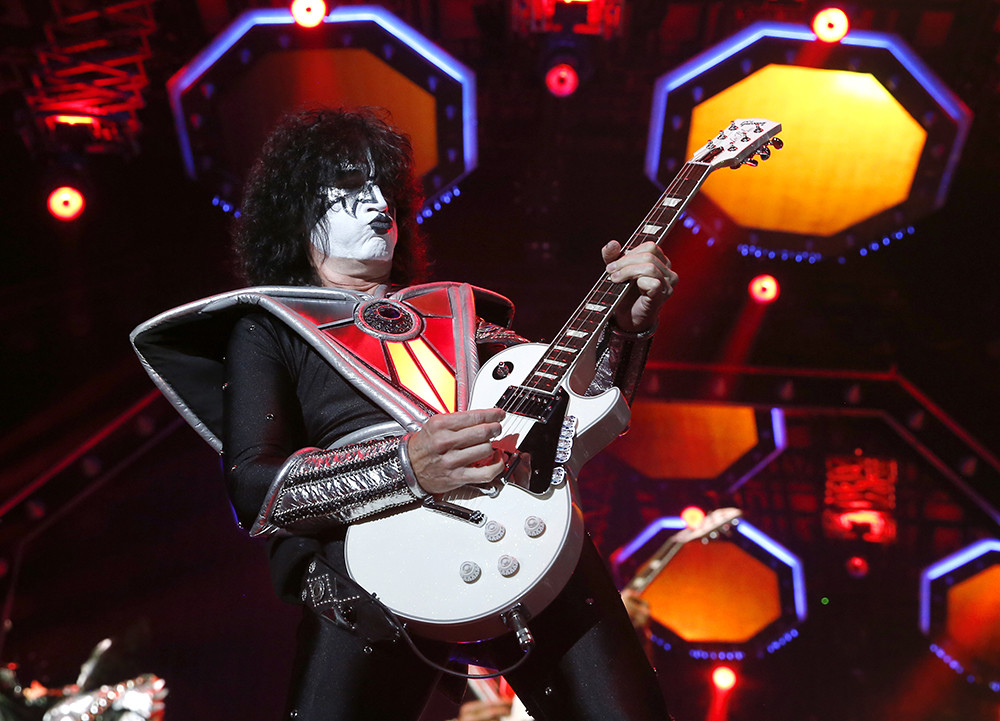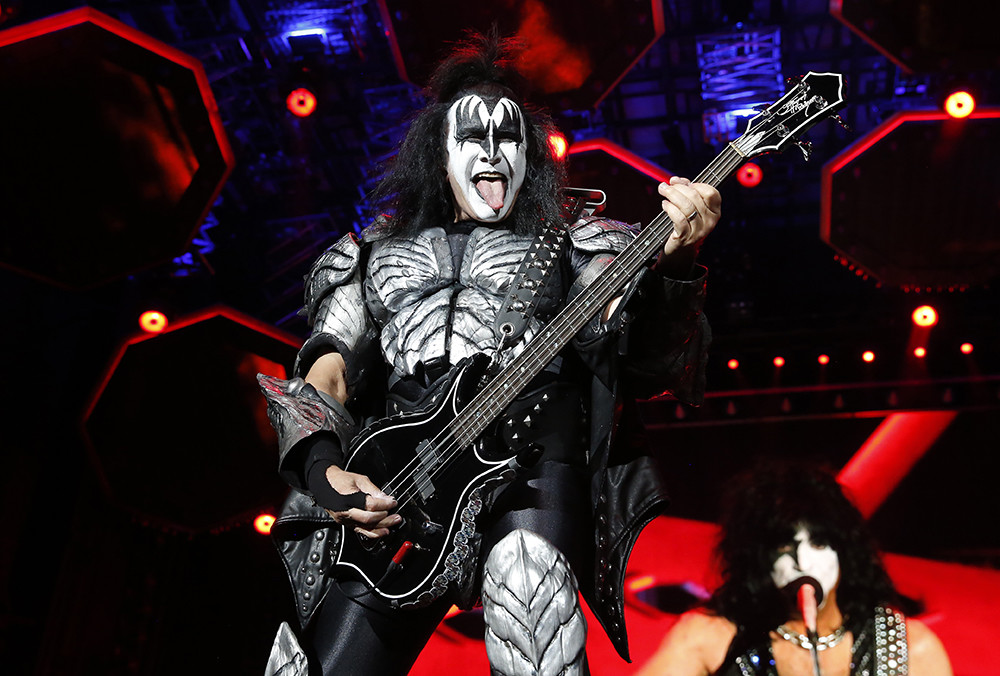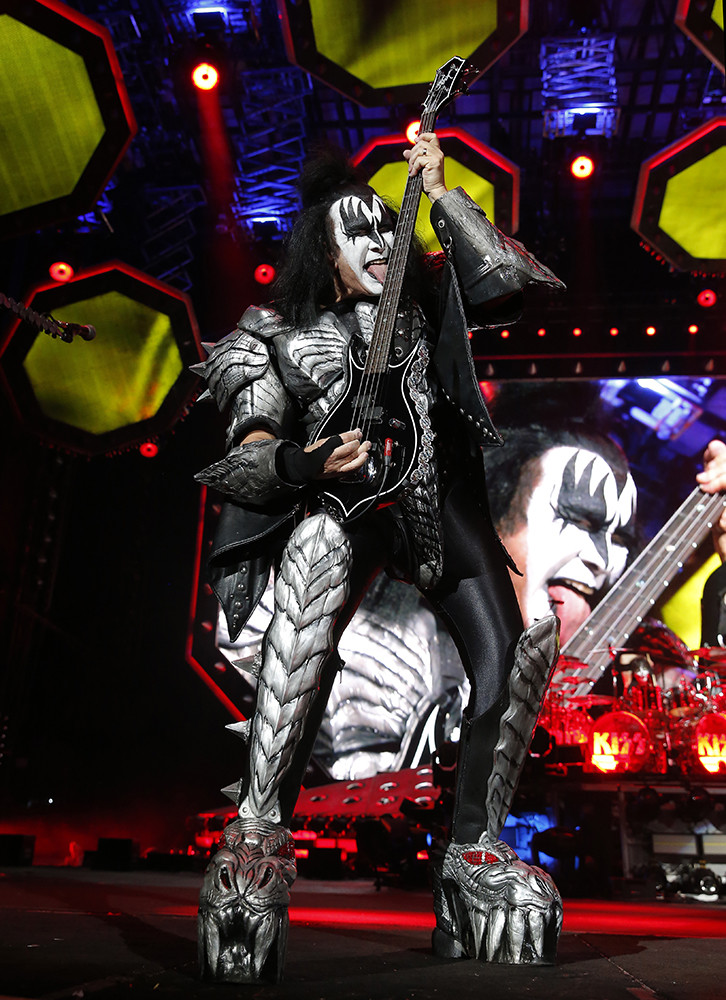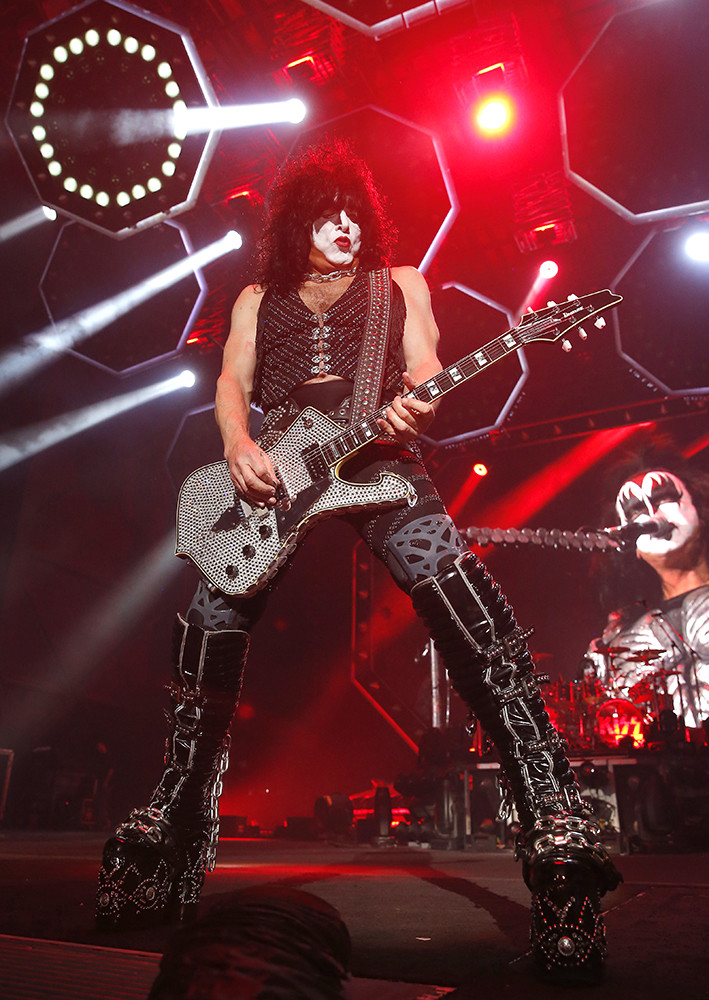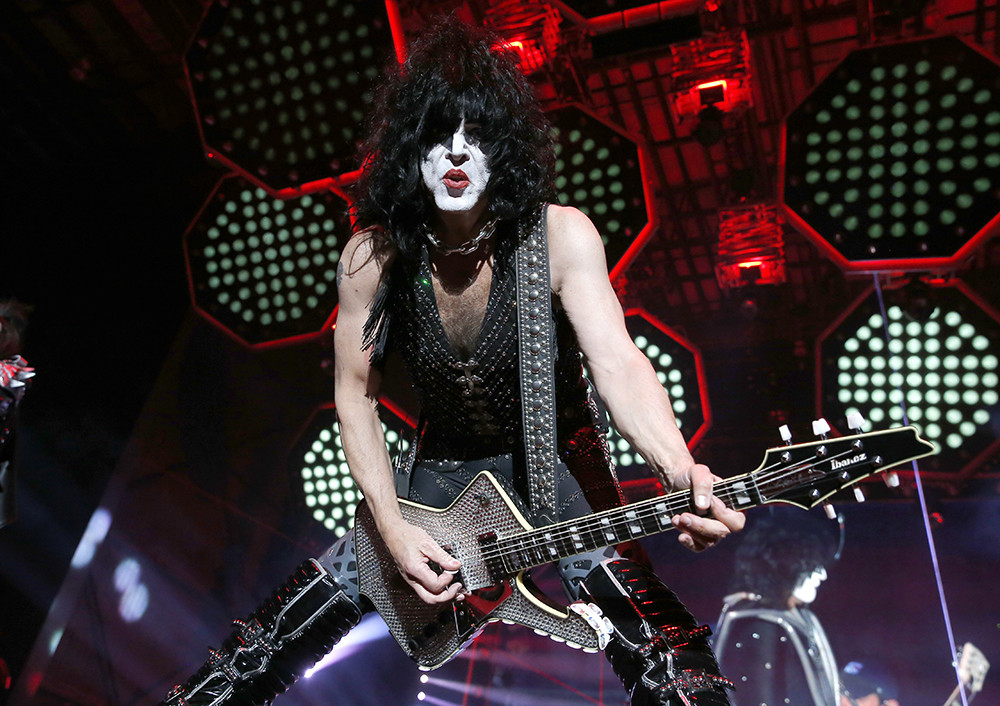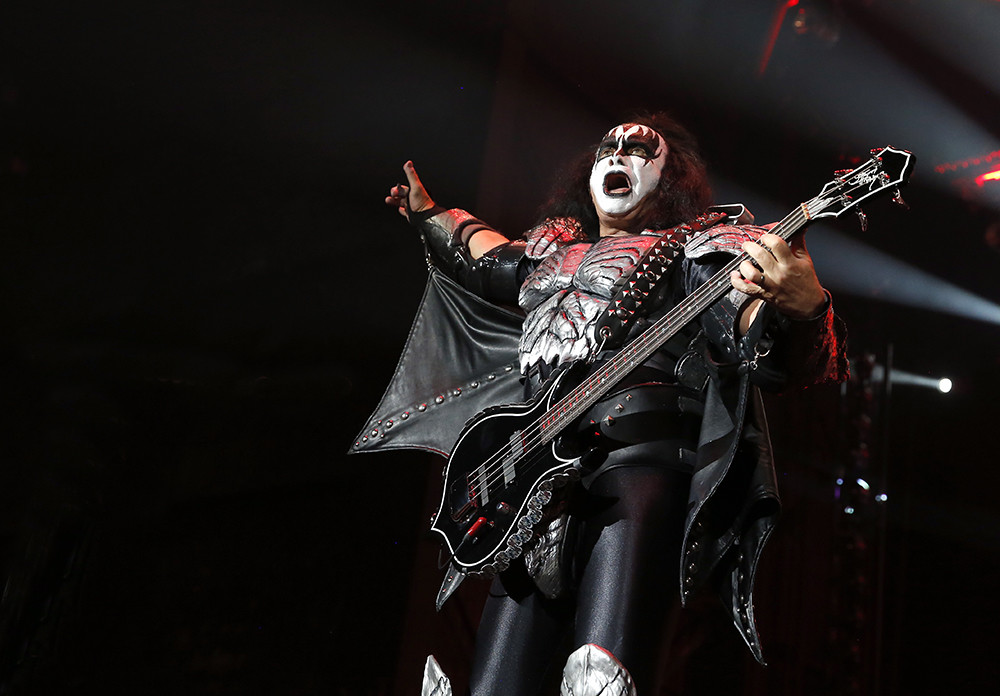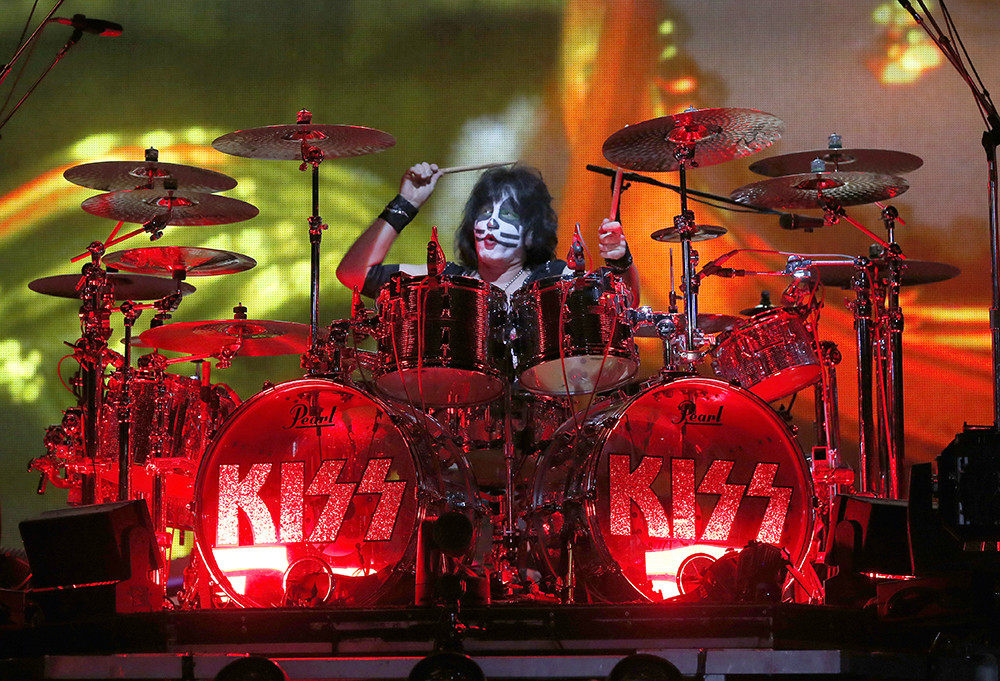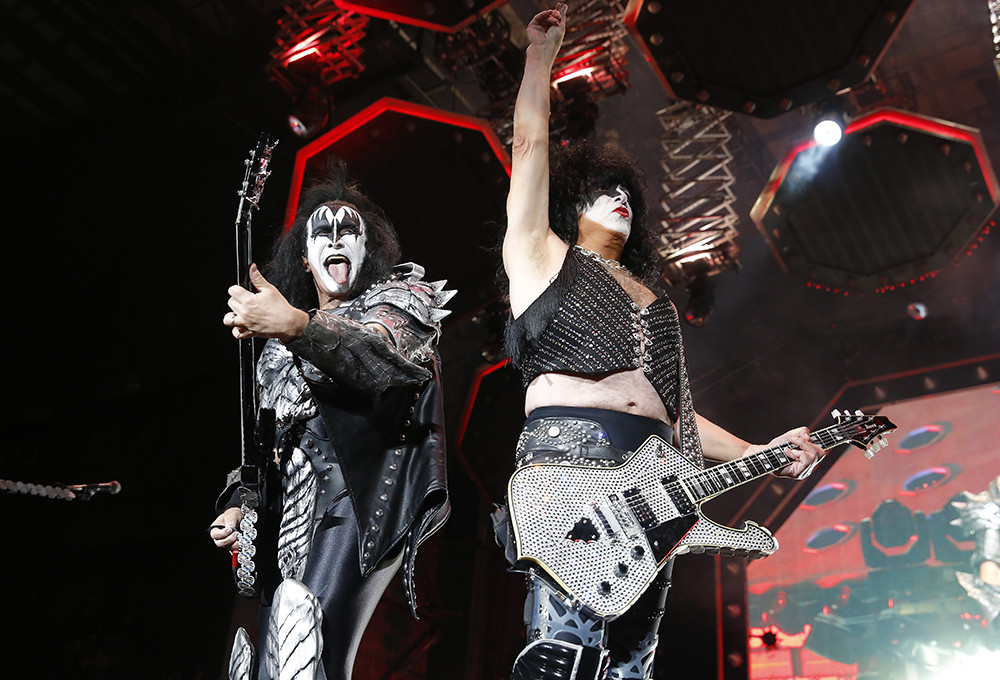 *All photos © Rick Scuteri