Nearing the end of Steve Vai's Inviolate European tour, with only three more concerts in Spain before returning to the states, Vai performed at Jardines de Viveros, Valencia. Next he is kicking off his US leg of the tour this August starting with five dates in Las Vegas at The Hilton Lake Las Vegas Resort.
The US leg of the tour was postponed from last spring due to surgery from a torn shoulder tendon. But this night, he showed no signs of post-surgery limitations as he played his guitar and slung it about with acrobatic precision. Vai's playing is the embodiment of the phenomenon known as flow.
So immersed in the present moment, his personal experience transcends time. Such an immersion that his skills exceed what is seemingly impossible. Experiencing Vai's brand of instrumental playing is a guitar player's heaven. This virtuoso command he has is in a league of his own. Joined on stage with guitarist Dave Weiner, bassist Philip Bynoe, and drummer Jeremy Colson this foursome were unstoppable.
Check out more info about his new release and the story of his collaborative, three-neck guitar invention with Ibanez guitars: The Hydra.
Images: © Phil Solomonson / Philamonjaro Studio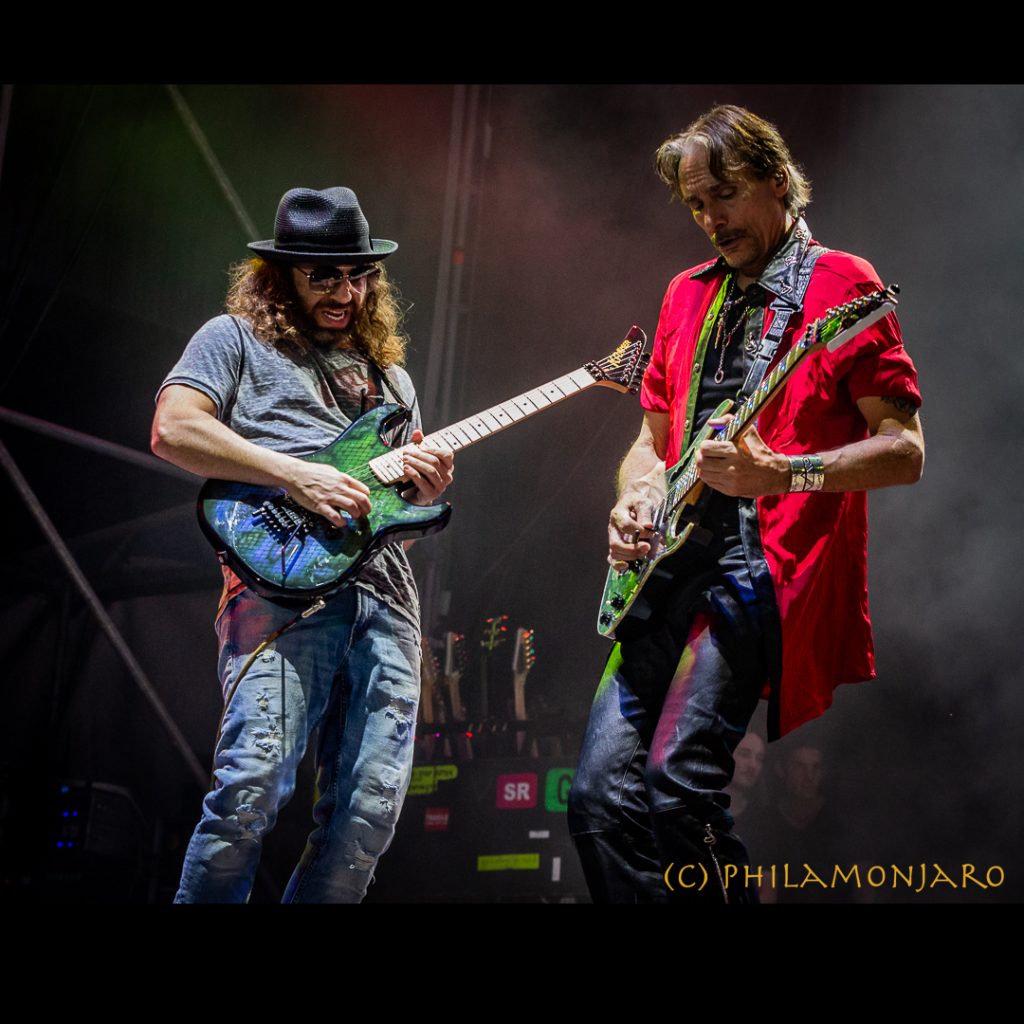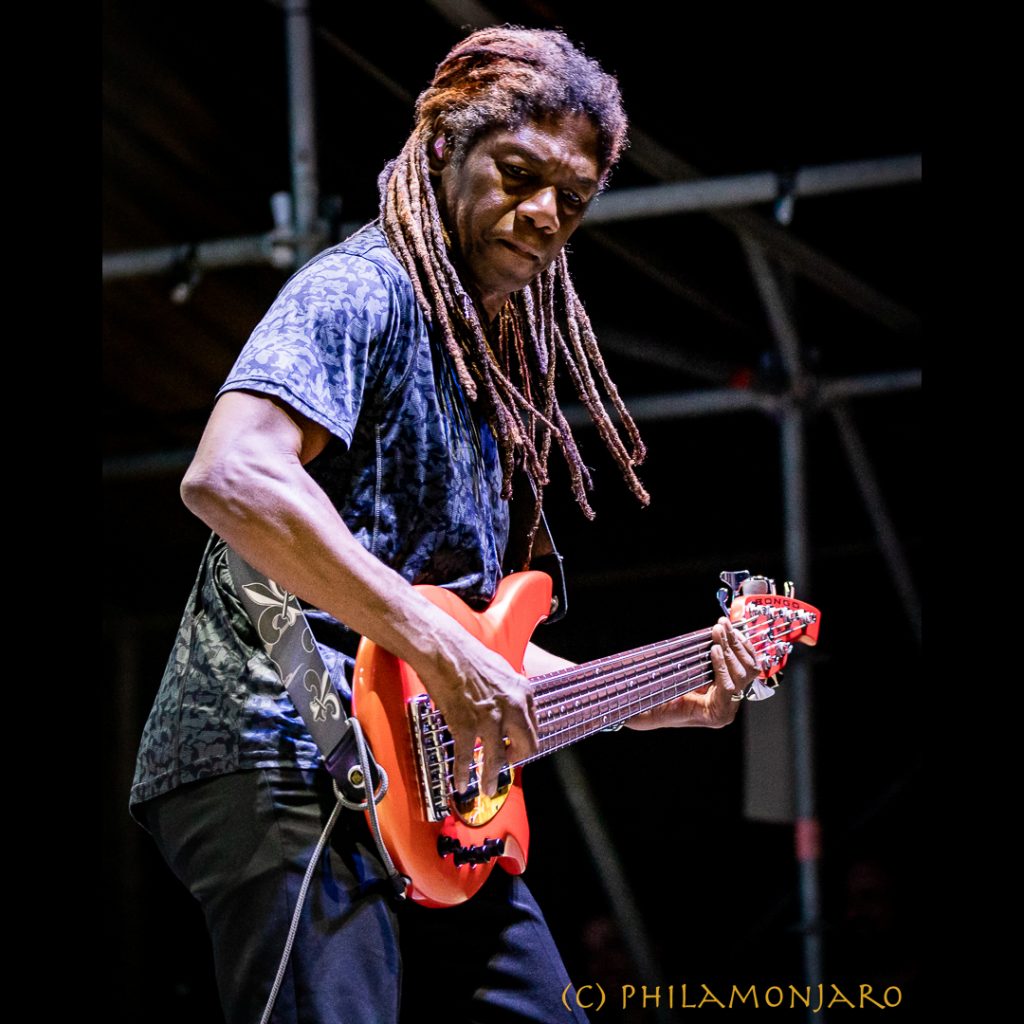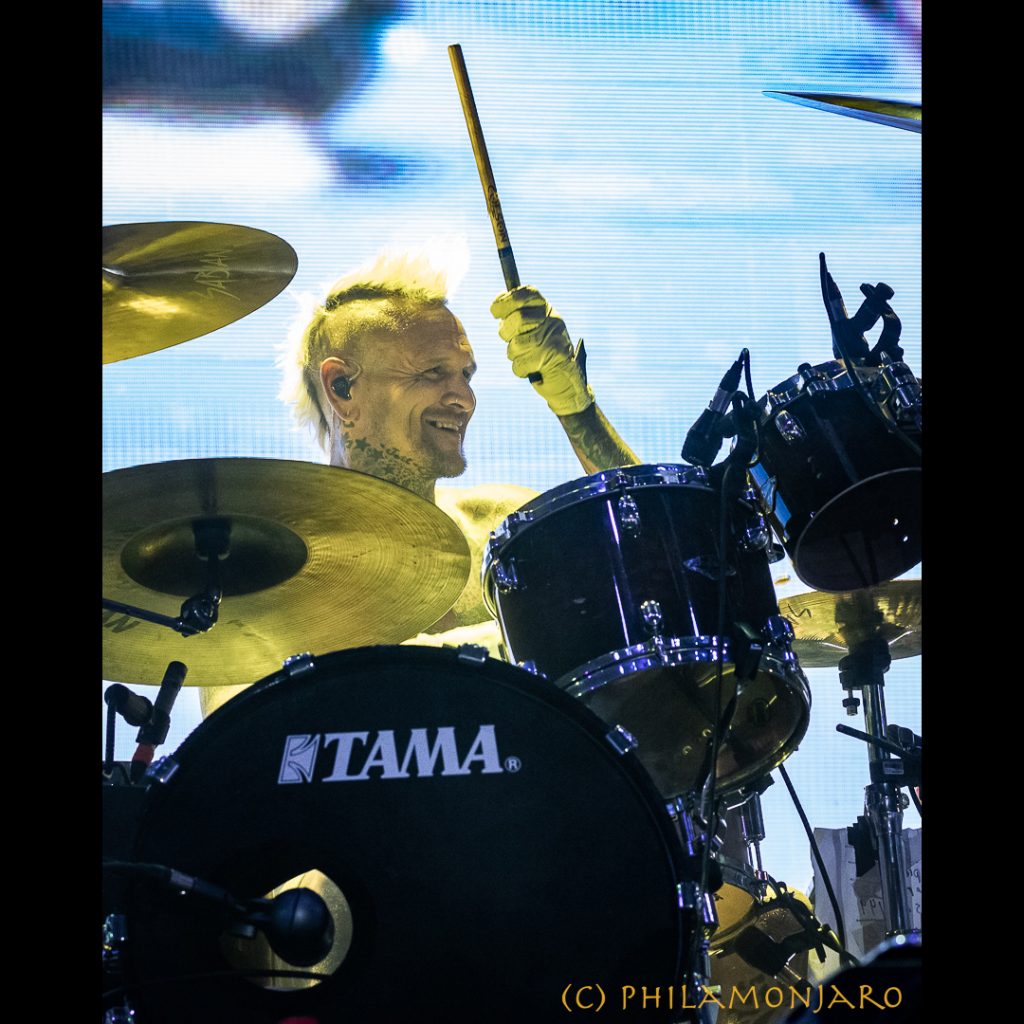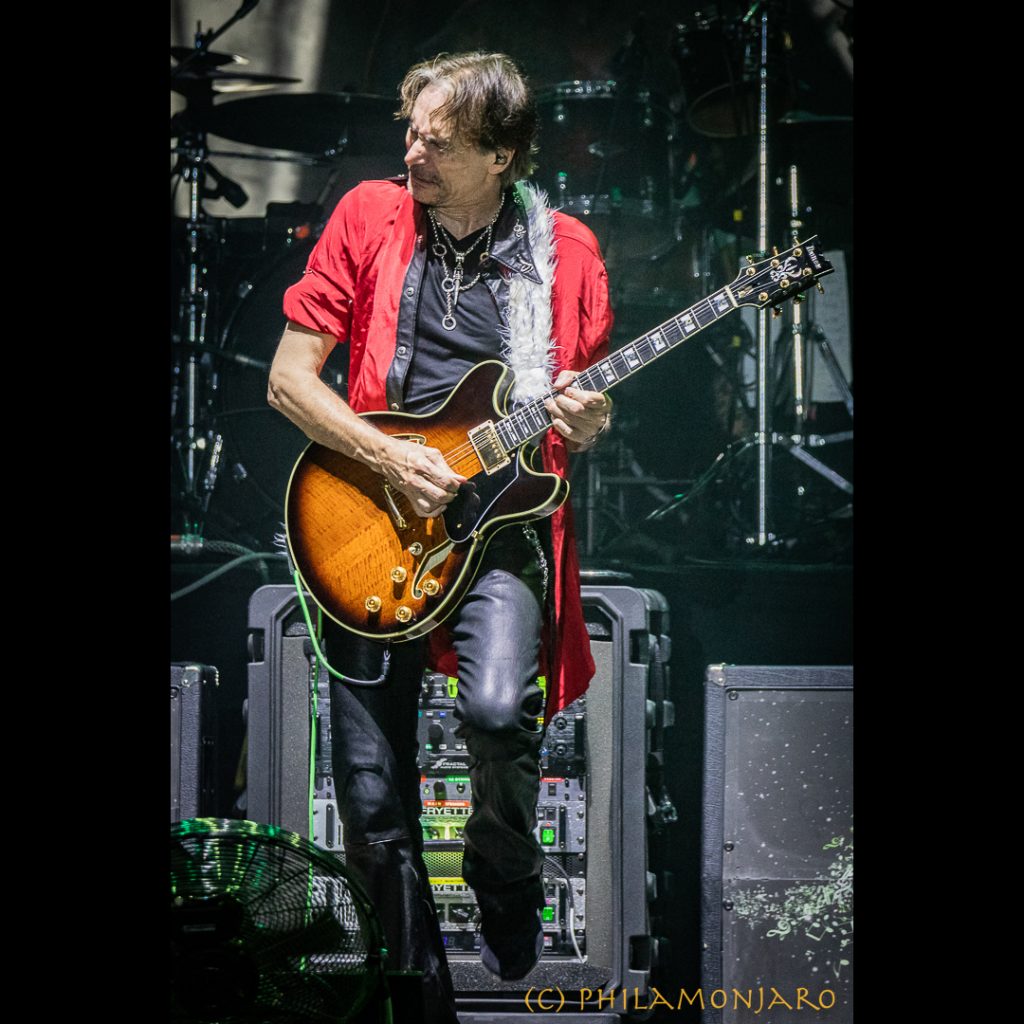 Set List:
Avalancha*
Giant Balls of Gold
Little Pretty*
Tender Surrender
Lights Are On
Candlepower*
Dave Solo
Building the Church
Greenish Blues*
Bad Horsie
I'm Becoming
Whispering a Prayer
Dyin' Day
Jeremy Colson Solo
Zeus in Chains*
Liberty
For the Love of God
Encore:
Fire Garden Suite IV – Taurus Bulba
*From the 2022 Inviolate release.
(source Set List FM)