When singer-songwriter Ilana Katz Katz was a kid, her father bought a violin at a garage sale for $5. Her sister played it in an orchestra, and then passed the violin onto Ilana. "And I loved the violin from the moment I got it." She admits, "Growing up, I had private lessons and was in the public school orchestra, but I did not like classical music. I still have some Bach on my iPod, but never listen to it. I want to try going to the symphony because live is always better. "
Then when she was 15 she heard John Lee Hooker. And that was enough to shift the entire muse. "I thought, 'Wow…I want to do that with this instrument. And I just loved the blues." Ilana went to the library where she got every record featuring a fiddle that was not classical. "Slowly I discovered some blues fiddle. The first one was called the Chicago String Band. Really, really good blues fiddle. Soon after, I went to a fiddle camp and started learning Appalachian fiddle tunes by ear. I always had a bluesy style, and it slowly morphed."
Celebrated blues guitarist Ronnie Earl once plucked her out of a crowd to play with him, which led to a contribution to her 2014 debut album. "I ran into him, literally, at a Billy Boy Arnold show. I didn't know Ronnie, but we got to talking and he said, 'You should come sit in with me.' And I did a few months later. Then he volunteered to be on my first record. For about a year and a half, we hung out a whole lot. He'd have me sit in and even took me to BB King's in New York to play with him. I love Ronnie. Whenever I see him, I always say, 'I don't ever forget that everything I do is because you helped me.'
"I think that's such an important thing, to recognize that we all stand on someone else's shoulders, especially in the blues. We don't invent anything new, and that's okay. Ronnie helped my dream come true of really being able to play the blues." But of course, there aren't a lot of people doing the blues fiddle. And if there is a more perfect union of roots-blues and old-time Appalachian folk, I've not heard it. "The guitar and fiddle work together and rain down like Delta beatitude," I wrote in a review of her latest album, In My Mind, the seeds of which were planted when Johnny Burgin and his band were staying at Ilana's house and jamming after hours while on a Northeast tour.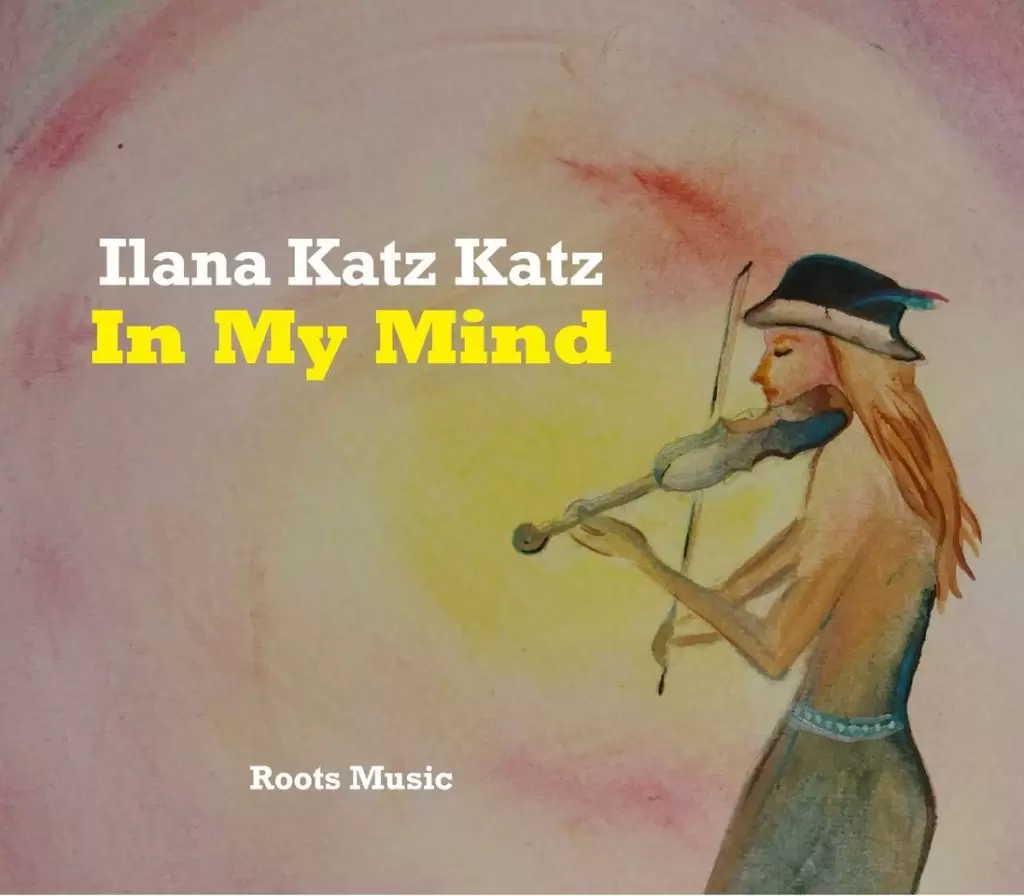 "My dad played a lot of folk guitar, so we used to have old-timey singalongs," she says of the probable influence of the folk part of her playing. "'Kum ba yah,' Pete Seeger, Odetta, Peter, Paul, and Mary, Bob Dylan… Very traditional things. So I grew up listening to a lot of that. One of my absolute favorite old-time fiddlers, who's now a very dear friend, is Bruce Molsky. He taught at the fiddle camp I attended." She cites Old & In The Way – the bluegrass group formed in 1973, composed of Peter Rowan, Vassar Clements, Jerry Garcia, David Grisman, and John Kahn – as a major influence. "Oh my goodness, it's delicious. It is an amazing album, every track. I don't listen to much bluegrass these days, but when I do this is where I go as I have countless times in the past. It's this one record. I listened to it in college." Ilana went to college at UMass Amherst, which is in the top 10% of the country for music.
"I was in a rock band, and I didn't really know how to improvise. But you gotta start somewhere. There was a little music shop there, and this guy Skip Gorman, who has also become a good friend, played there. He plays cowboy music. The local music shop owner recommended this record when I was a budding fiddler. It was $6.99, and I remember standing in the shop for quite a while, staring at the cover, and thinking that was a lot of money for me! But I bought it and loved it. I was the one in my apartment who had a stereo and I played it over and over, and my roommates told me to stop playing that yodeling crap. I took my stereo into my bedroom at that moment. Skip is an outstanding mandolin player, fiddler and also guitarist and singer. A very cool guy." The record she speaks of is Powder River, which features Ron Kane on some of the cuts.
Ilana has gone from busking in Boston's packed subway platforms to festival main stages. "From the moment I played my first note busking in Boston's subway in 2008, I knew I was meant to be there," Ilana begins in her exclusive essay written for ABS.
The subway station sets a frenzied scene full of bristling energy, of people rushing to and from the sliding doors marching to the drumbeat of the workday. Ilana changes the rhythm, and thus the narrative. It is here where The Woman with the Blues Fiddle is analogous to "The Man With The Blue Guitar" (a poem by Wallace Stevens). With her home stage physically at the same level as passersby, a little bowed string instrument transcends any absolute definition of everyday life as it is, or things as they are. Where all else fails, when even the sun itself lets us down, music falls on willing ears like a warmth not meant to be understood so much as felt.
"There are a lot of special moments from the subway. I love being a surprise to people traveling on the subway. I also love that I'm so anonymous when I'm in the subway, and a lot of people talk to me and tell me how my music makes them feel." And from haunting to heartwarming, she has seen it all right there in Boston's underground world, one that requires you to accept performing in situations where you appear to be ignored. In her essay, she explained further, "On top of that, subways are – literally – dirty and you're likely to see cockroaches and rodents frequently. And you have to be ready for all kinds of people… My senses are always on high alert, even as I sing and play. I never know when I'll need to delicately navigate and diffuse situations such as dissuading someone from jumping into the train pit or physically protecting myself, my fiddle, my hard-earned tips from someone who is off kilter or just a thief."
Even in the space between songs, this "energetically beautiful environment, carrying the melting pot of city residents and visitors from around the world," there are melodies to be found. "It's a common denominator of humanity." Ilana's subway stories didn't inspire a song; they inspired a whole record. Released via VizzTone Label Group in 2017, Subway Stories was produced by Barry Levenson (guitarist for Canned Heat from 2006-2010).
The past couple of years has seen her playing on the streets of Boston, rather than the subway as the MBTA (The Massachusetts Bay Transportation Authority) had not been granting licenses due to Covid. "They just started granting subway performer's licenses a couple of months ago, so I'm starting to get back down there. Underneath everything, I'm really a busker." Before Covid restrictions, she had been going every week for over a decade.
Always casting her net farther and wider, Ilana puts the "pro" in side project. When she isn't busking or performing her own shows at venues or festivals, she spends her time as a novelist, screenwriter, essayist, watercolor painter, apparel artist, and children's book author.
"Yesterday because I didn't play in the subway, I put a few paintings up in my Etsy store that I haven't touched since 2020. And I also put up a whole bunch of berets and a few of these jackets that I made. Those take me 20 to 25 hours. I have had some custom orders that I've done that aren't on Etsy.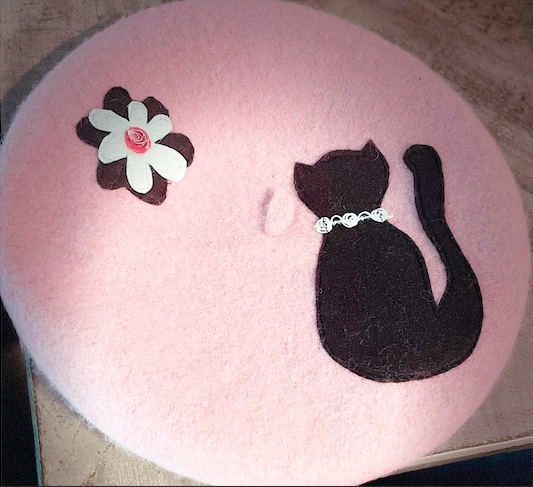 And when she isn't doing all those things, she is performing and recording with various bands. She's a mainstay with New England-based Racky Thomas And The Travelin' Medicine Show Revival Band, as well as Bentonia-style bluesman Ryan Lee Crosby.
"I've been doing a lot of things with Ryan, and he's become a really good friend. We live not too far from one another. I have him do some things with me, and he has me do things with him. The whole band has a great rapport. They're great musicians and great people. That's really important to me in any band. Racky's band, too. Life is too short to play music with people who aren't cool." In addition to playing fiddle with Racky Thomas & The Travelin' Medicine Show Revival Band, Ilana sings backup with them when performing live. Before Covid, they had a few weekly residencies. The band's latest release, Good Medicine, is exactly that: the medicine you didn't know you needed. It's country blues handled with care, Traveling Wilburys if they had a bluegrass bent.
Ilana lives in downtown Boston, and has a place in Rhode Island not too far from Ryan Lee Crosby. "We connect in Rhode Island a lot and also play all around New England, and we always play at Juke Joint Fest in Clarksdale, MS." Ryan told ABS in an interview feature about his 2022 album Winter Hill Blues, "Getting into the Bentonia style just feels to me like it holds all the qualities of how I want to live my life in music… You can't separate your life from the music, and I think with all music but certainly especially blues." Ilana says, "That (album) came out as we were just starting to play together, but we have been doing a whole bunch of recording. There are things that are brewing.
"We also recorded with R.L. Boyce in my house, recently. Oh, my god. That was so fun. Ryan likes to record reel to reel; we went to New York and recorded at Reel to Reel Haven. We do mostly his songs and standards, but we also do songs where I sing. So it's a really nice collaboration. We're working on a few releases with his band that will also include live videos. I'm also gearing up to record my own new record of originals later this year as I have a whole slew of new original songs ready to go."
In a slow, beautifully sustained tone altogether conveying the blue devils unique to women in the industry, Ilana sings her original anthemic "Woman, Play The Blues." I included in my album review, "'It's an old man's world…' she sings. As a woman, I hate to think about what she must have gone through to get here, but I'm grateful that she stands where she is now, and that she created this brilliant blues feminist anthem. And I'm here to tell ya there ain't many of 'em." It's a song she has played live with Johnny Burgin and also with Ryan Lee Crosby.
"It's a song basically saying most people are great, but not all of them, and I still don't feel okay speaking up too much about that, so I wrote this song which sums it up. I'd rather stay positive. I thought as I got older, being a woman would be easier. I think we are moving forward in how women are treated, but it's not a straight line. There's a beautiful sisterhood of women in the Blues community, and most of the men are great. Most people in the world – I think – are wonderful and kind and good and supportive. But it's still not always safe for women in many industries to speak up about certain things."
There is one other thing she would change about the industry if she could. She wants people to not take content for granted, to support musicians by buying their music, "which is sort of ruined right now because of the internet. And I don't say that with any negativity, because it's just something that happened. It's not one person's fault."
Ilana never set out to be a professional musician; she was actually focusing on being a novelist. "I get inspired by different things. And I focus on one thing at a time. Later this year I'll put out a novel I'm editing, and I don't know how, but the screenplays I wrote are gonna make it to the screen.  I'm working with my writing mentor who had optioned the first screenplay of my novel. It's unfolding; it's moving in the right direction.
"I'm always writing and creating all kind of things; A relatively new thing is that I embellish my own berets and jackets with designs and that spawned my Etsy store because so many people wanted what I was wearing. I made a bunch of berets and jackets and now I am concentrating on editing one of the three novels that I finished a long time ago. I was about to put one out, but then during Covid, I was like, 'Oh, my, I can't put this out.' It was about an agoraphobic woman, someone whose fear is open spaces and leaving their house. I had worked hard on it, but knew it wasn't the right time for such a book." Ilana shares with me that her book The Underground would be an "in" book now, but "when I first wrote it 25 years ago it was an awkward topic. Now dystopia is so in."
Another thing that happened during Covid inspired Ilana to write an educational, creative nonfiction children's book called Miss Catty and the Batty. "We had a bat stuck in our house. It was just horrible. I'll just say my cat Lois took it down after three days. I felt sad. I did a lot of research on bats and there's this disease called White-nose Syndrome. They're dying. And even though I don't want a bat in my house, they are really important and they catch a lot of bugs. So it's about a bat that gets stuck in the house and a cat wants to take it down, and the bat educates the cat. It's really cute. I was gonna hire someone to illustrate it. And so many people said, you have to illustrate it yourself. I've made sketches for the main characters and that's on my list, after the novel I'm editing."
That current novel is called Edith Refrain, based on the true story of her grandmother who was widowed in 1963. "My grandfather was a tin pan alley composer; he had one of the biggest hits in 1918. So I have his music and his magazine stories about him, and all kinds of really cool stuff. I never met him, but my grandmother was widowed in her fifties. He dropped dead of a heart attack in the Rome airport. And at the time, if you were a single woman you were shunned from social circles. By the way, she was a glass ceiling-breaking woman, the head comptroller of a hospital in Long Island. That's still a male-dominated field. After my grandfather died, she married someone quickly to get back into the social scene. She soon divorced and married again. The book is about her experience of losing her husband, and about what it was like for a single woman – socially – and there is the backdrop of my grandfather's music throughout the book."
From April 13-15, Ilana will be performing solo and with various bands at Juke Joint Festival in Clarksdale, Mississippi, what she calls a "truly transformative festival." Adding, "This is the 20th anniversary of this festival that has more than 100 performers, thanks to Roger Stolle."
She will be making her return as host of Chicks 'n Blues at Bluesberry Cafe. "It's going to be a super fun evening with yummy food, the night of JJFest kick off weekend. I am so grateful to get to be part of Juke Joint Festival and all the related events."