It goes without saying that summer is "high season" in Chicago as the city comes alive with festivals, parades, and other activities. Even better, many of these events are free to residents and visitors alike.
Such is the case at Millennium Park where the City of Chicago Department of Cultural Affairs and Special Events (DCASE) hosted a free summer music series that featured a lineup as diverse as the city's demographic mix.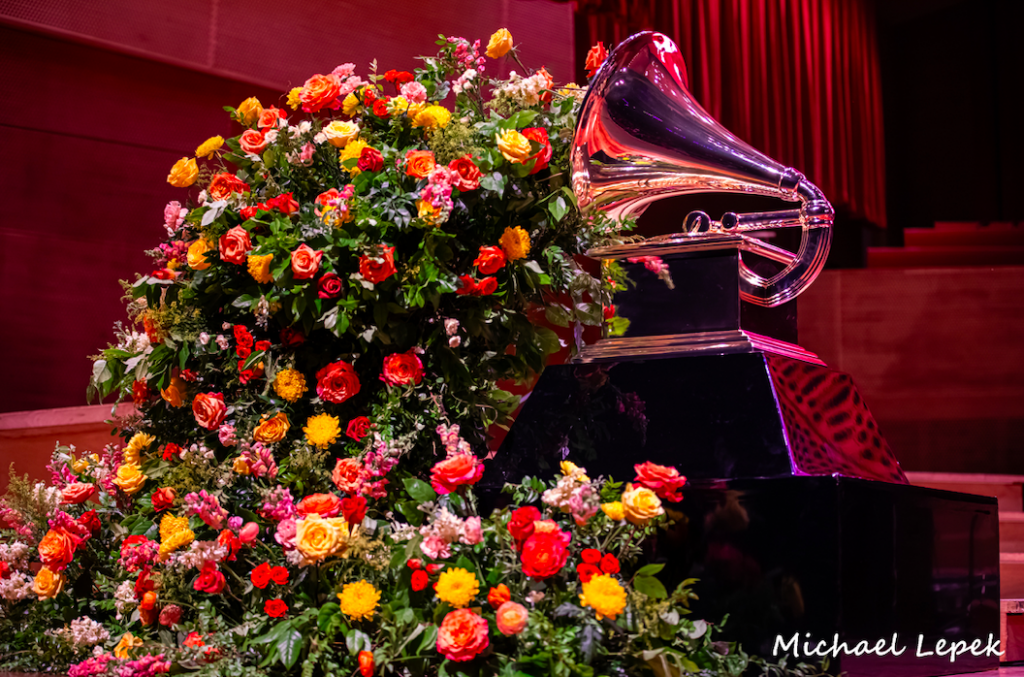 Held on Monday and Thursday nights from June 22nd through August 21st, the list of event headliners ranged from Stephen Marley and Shemekia Copeland to Kurt Vile, Big Freedia, a Tribute to Ramsey Lewis and an appearance by the Eddie Palmieri Salsa Orchestra.
In retrospect, it would have been wonderful to hit many of these shows. But, alas, the summer is always so jam-packed. But, as luck would have it, the American Blues Scene staff was on hand to see worlds collide in the most perfect way possible.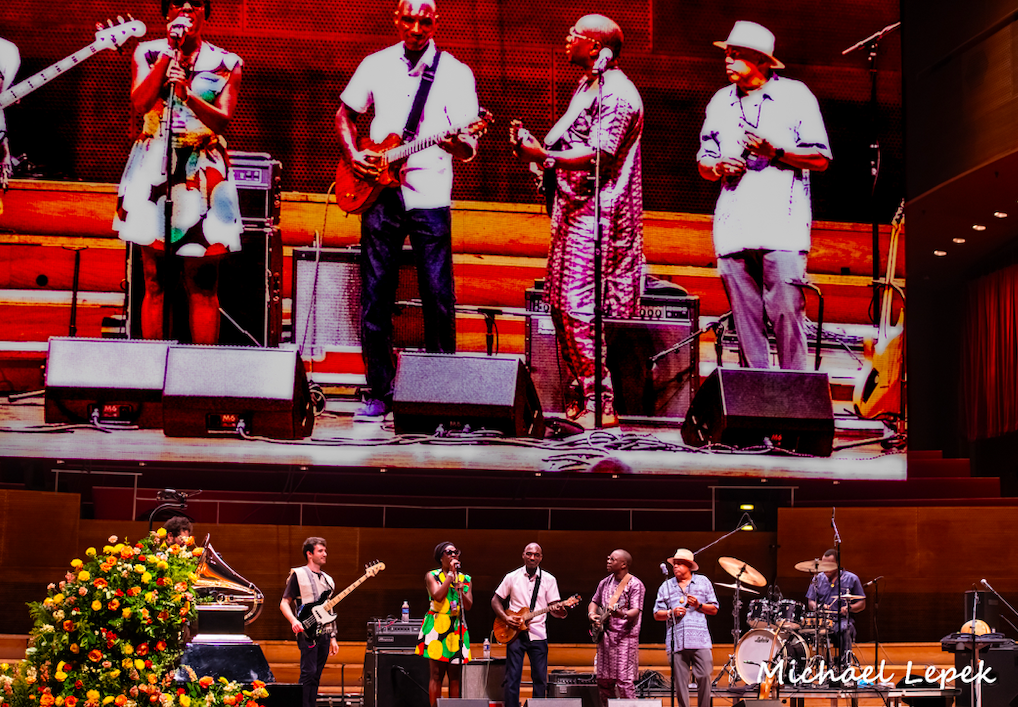 Billed as "GRAMMY® Legacies and Looking Ahead," the August 10th show featured Mississippi Hill Country Blues Grammy winner, the dynamic Cedric Burnside — followed by a fellow who has been billed as the "The Hendrix of the Sahara," the guitar slinger and soulful singer from Mali, Vieux Farka Toure.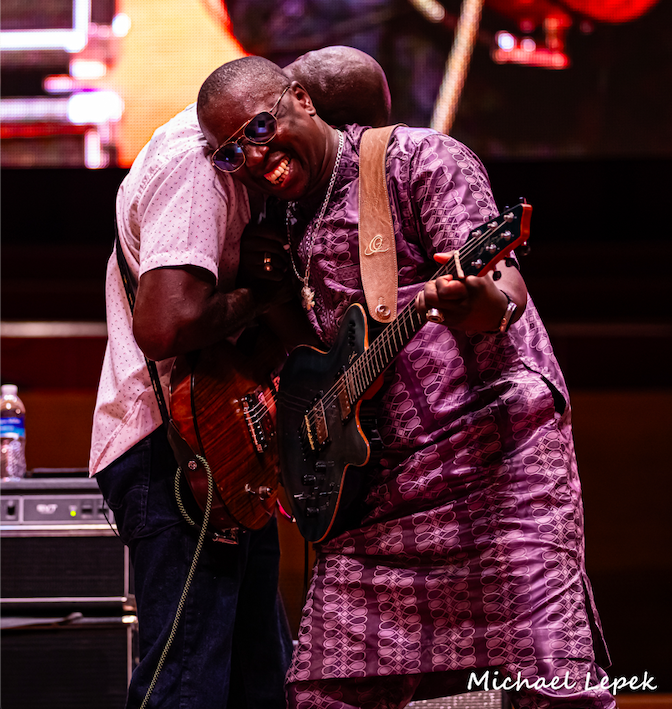 But, while these two gentlemen grew up worlds apart, this special show demonstrated that music is indeed the universal language. And with a cameo by Chicago's blues ambassador, harp player Billy Branch, as well as Nigerian-American songstress Ugochi Nwaogwugwu, there was a beautiful confluence of melodies by way of Chicago, Mississippi, and Mali, Africa.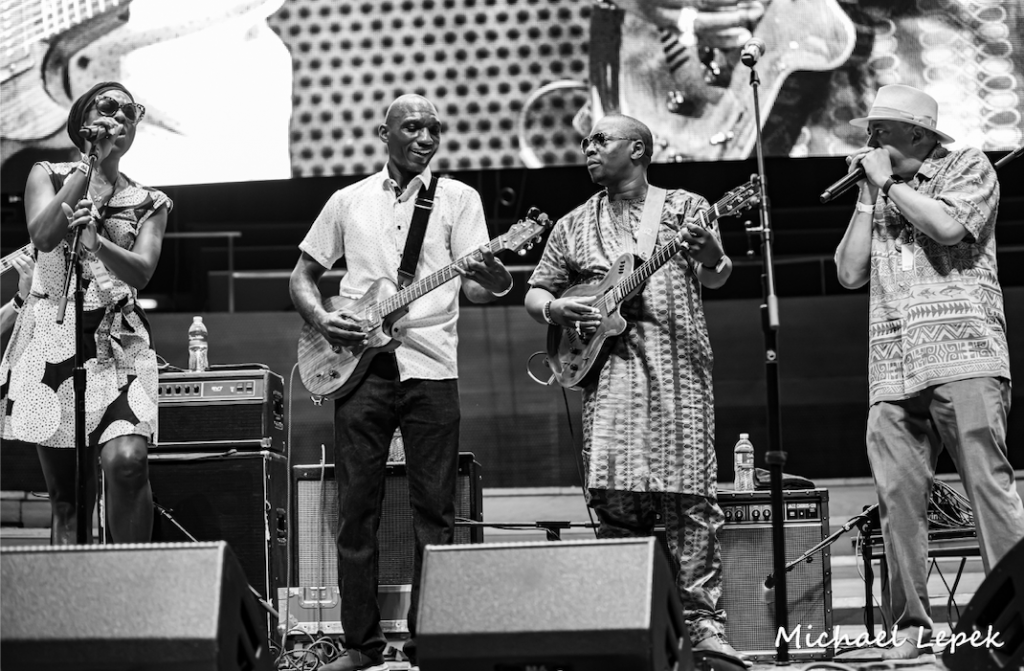 Adding to the international appeal of this show was DJ Daniel Villareal who warmed up the crowd with his "groovy vintage Afro-diasporic sounds." Villareal comes from Panama, and he started the evening off in fine fashion with everything from some James Brown to reggae and world-beats, which befits his status as an in-demand drummer for a variety of bands.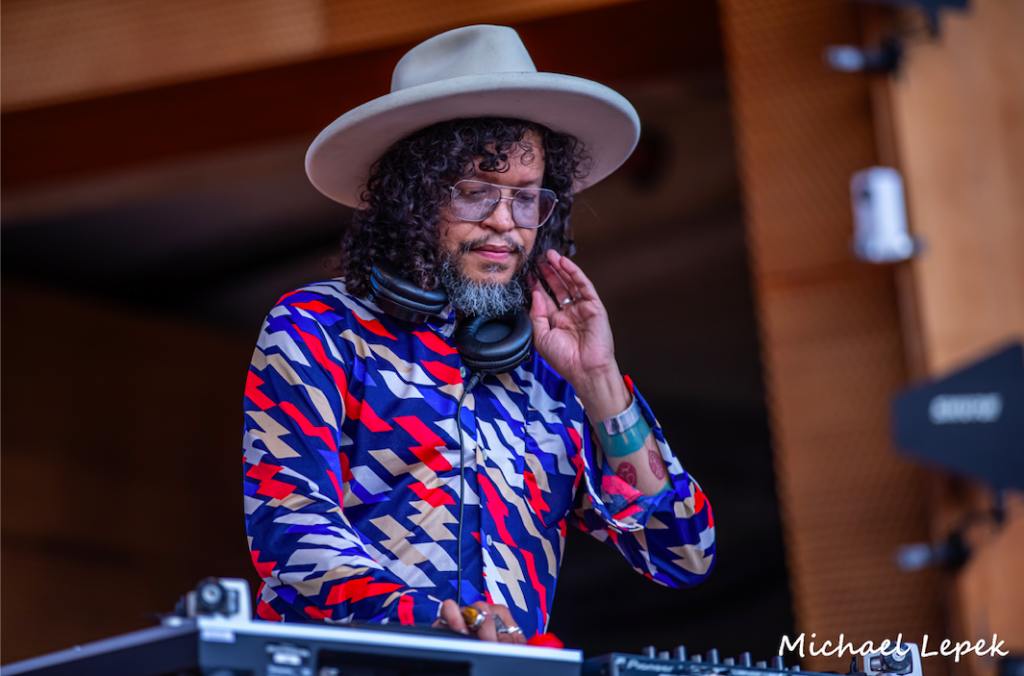 It turns out that a preference for playing percussion was a common denominator for Burnside and Vieux Farka Toure, as both men started their careers as drummers before focusing on guitar. Another common thread is the fact that they share distinguished musical pedigrees. Burnside is the grandson of RL Burnside and son of drummer Calvin Jackson. Farka Toure's father was the legendary Malian guitar player, Ali Farka Toure.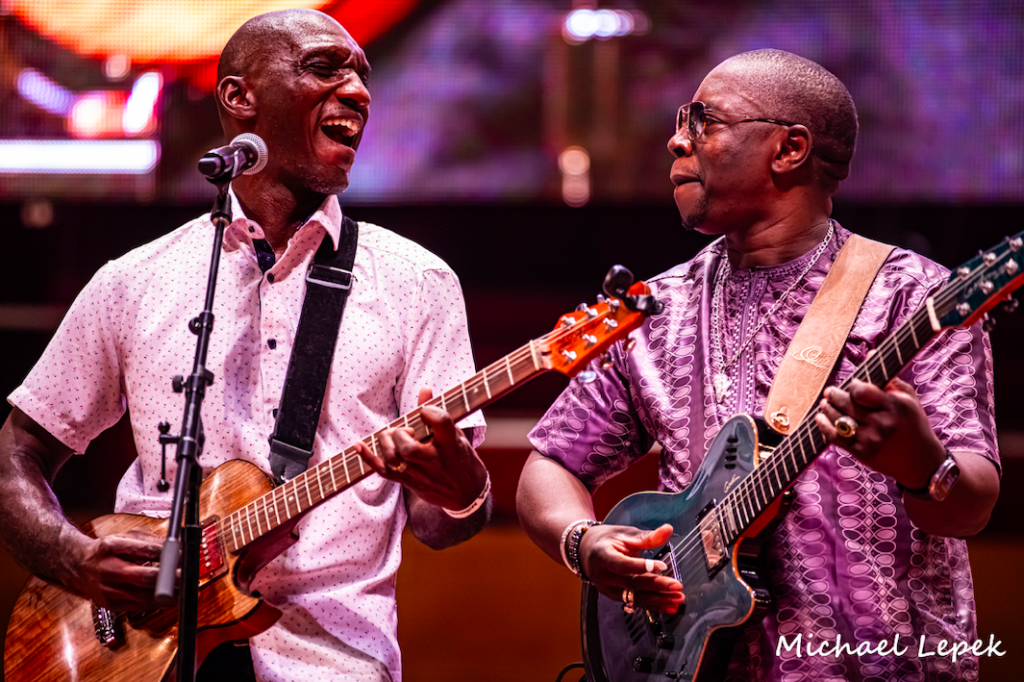 Although Farka Toure's father was a musician, the family comes from a long line of distinguished Malian soldiers, and it was expected for Vieux to follow suit. Knowing the pressures musicians faced, his father didn't want his son to go that route. The elder Farka Toure finally relented and was able to record some tracks on his son's debut CD. He passed away soon after that, proud of the fact that his talented son was forging a successful musical career.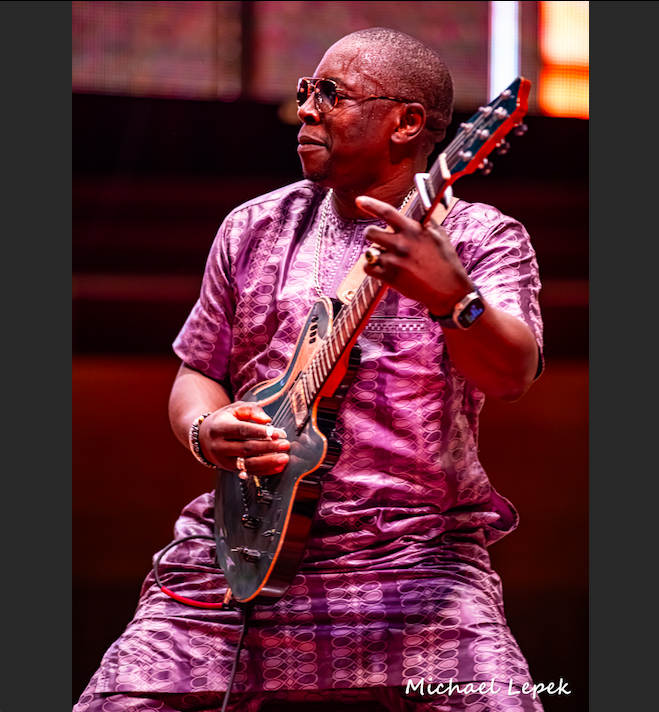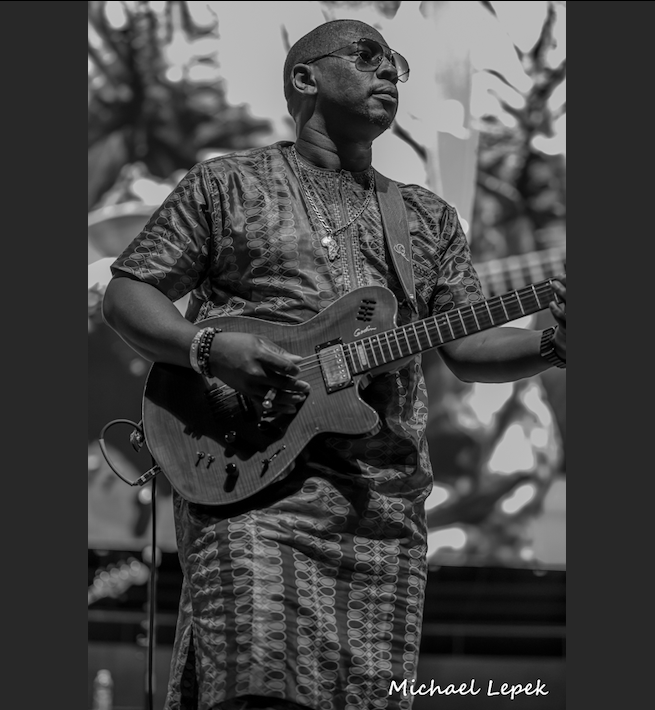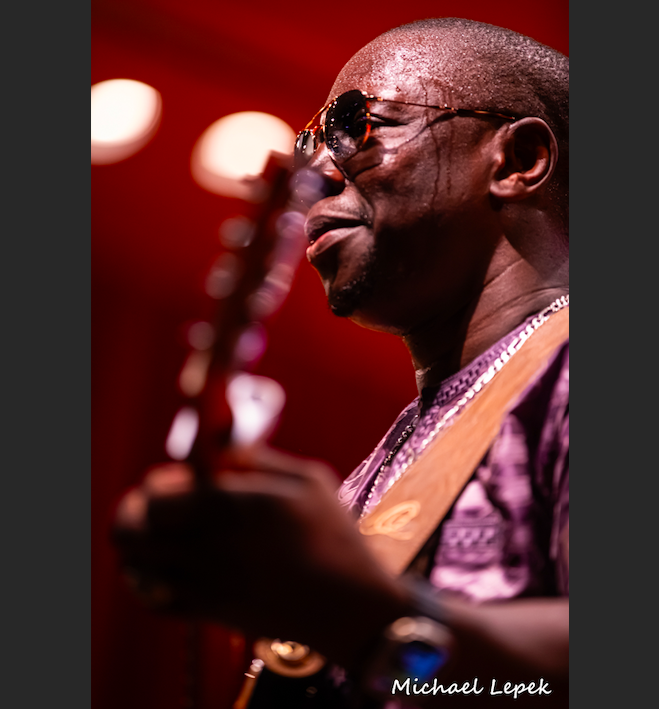 Around the same time in the Mississippi Hill Country, Cedric Burnside was living with his grandfather, "Big Daddy" RL Burnside. The younger Burnside cut his teeth playing drums behind "Big Daddy" in local juke joints starting at the age of 13. When RL Burnside signed with Fat Possum Records in 1991, he was discovered by a new legion of fans, which led to RL being booked for bigger tours with young Cedric in tow.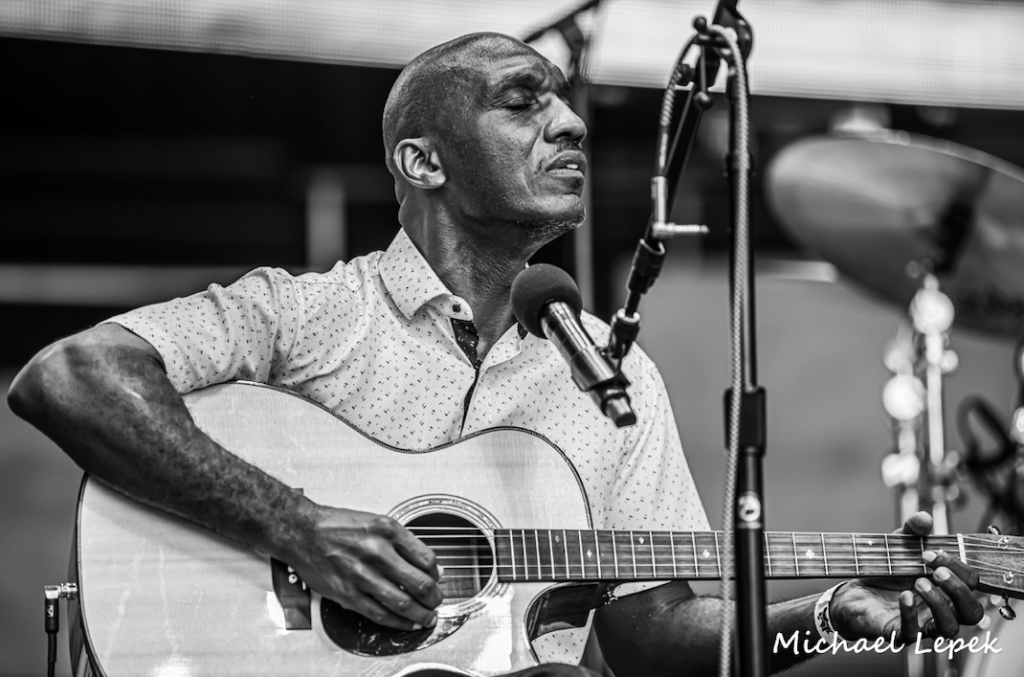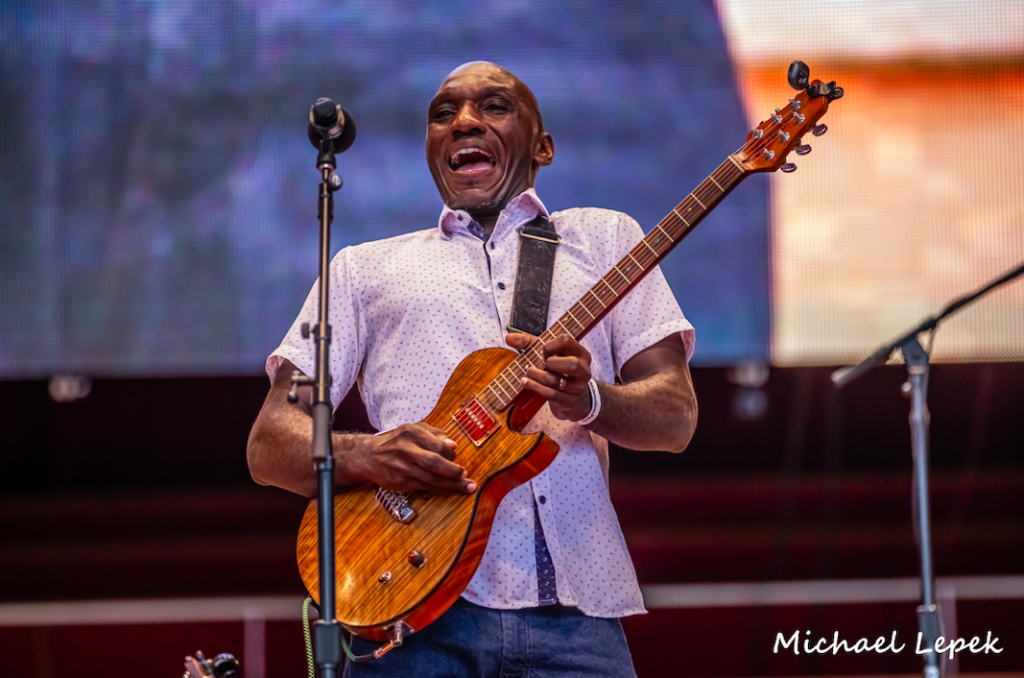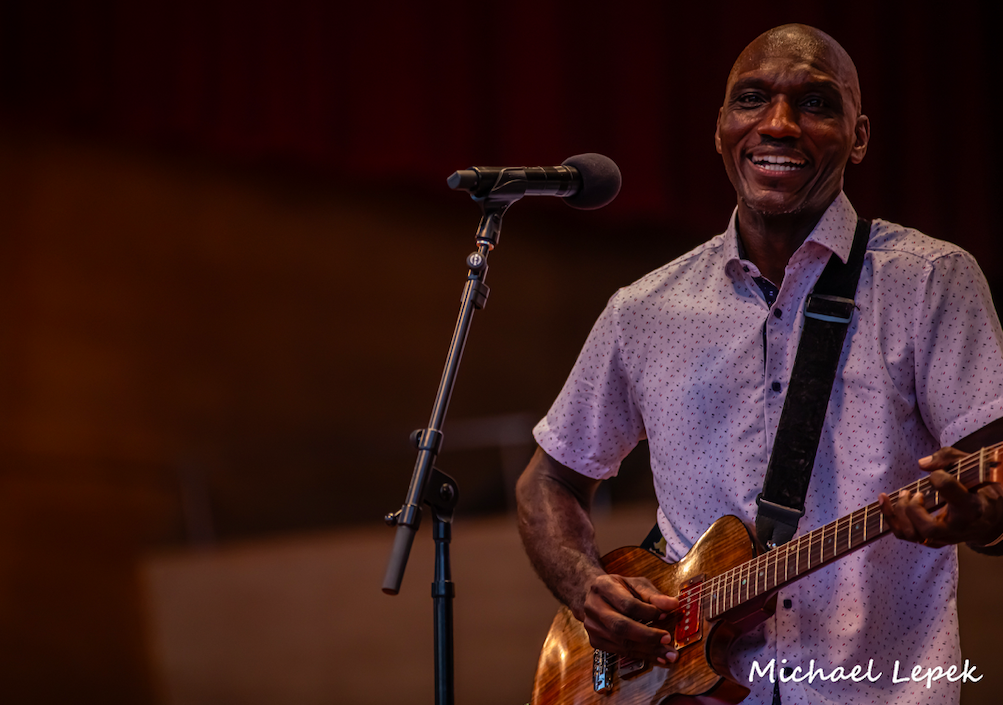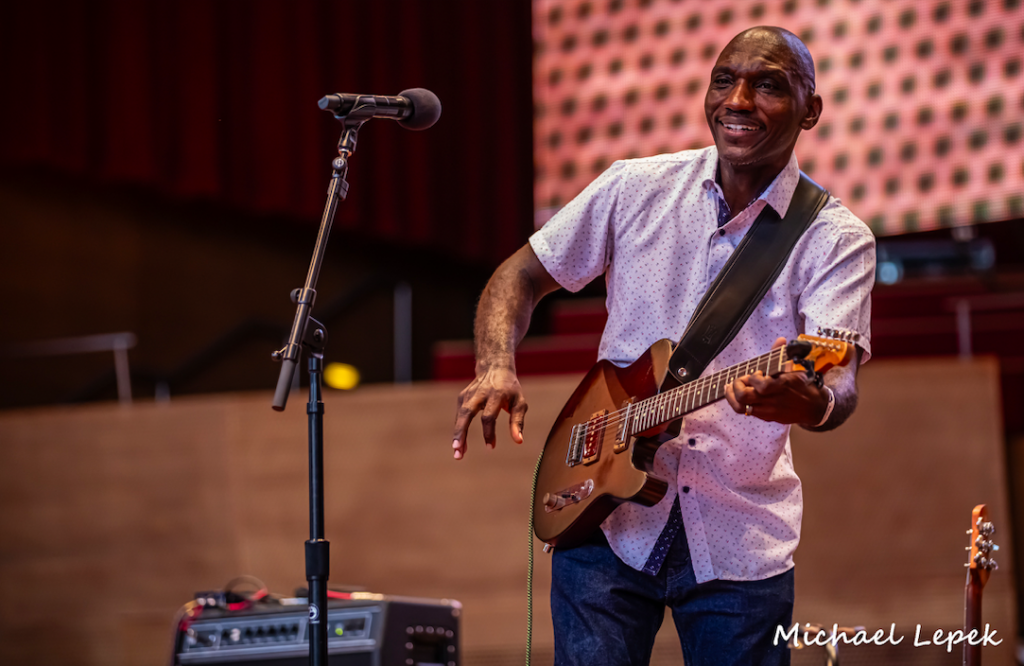 Hill Country blues derives some of its sound from West African rhythms, so the twin bill of Burnside and Farka Toure was a musical match made in heaven. While both men admired each other's work, they had never met in person until they performed together on the Pritzker Pavilion stage.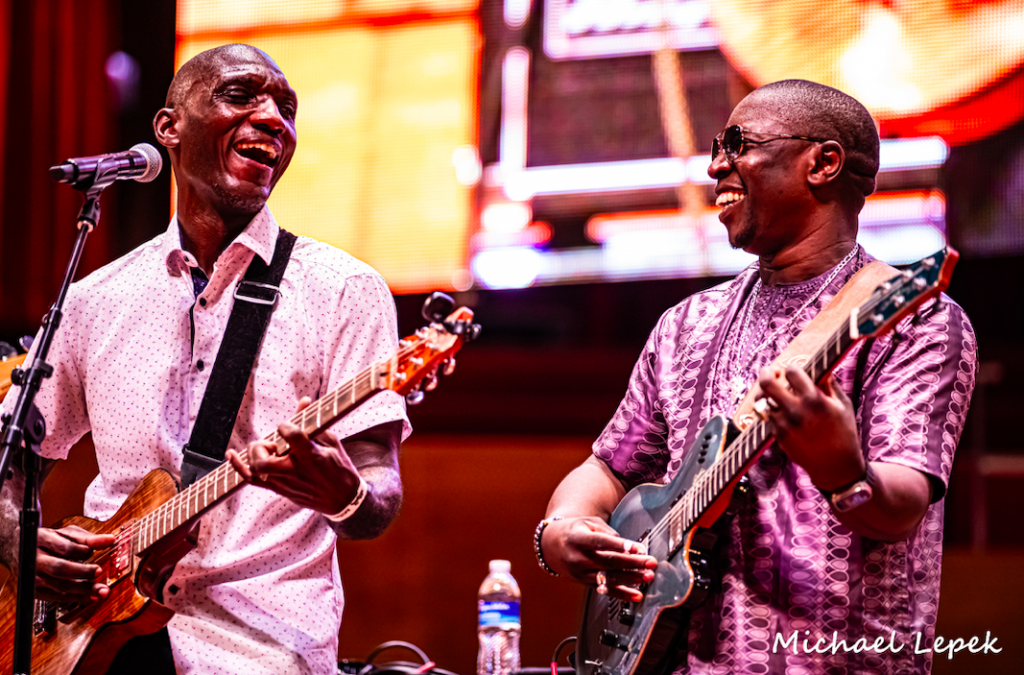 Burnside came on first with "The World Can Be So Cold" from his Grammy-winning I Be Trying release. He was soon joined by Billy Branch who easily slipped into a smooth Hill Country groove as he accompanied Burnside on harp. Drummer Joe Eagle, who has played with everyone from Albert King to Stevie Ray Vaughn, came on to help Burnside close out his set with rousing renditions of "We Made It," "Please Tell Me Baby," Poor Black Mattie," and "I'm Hurtin."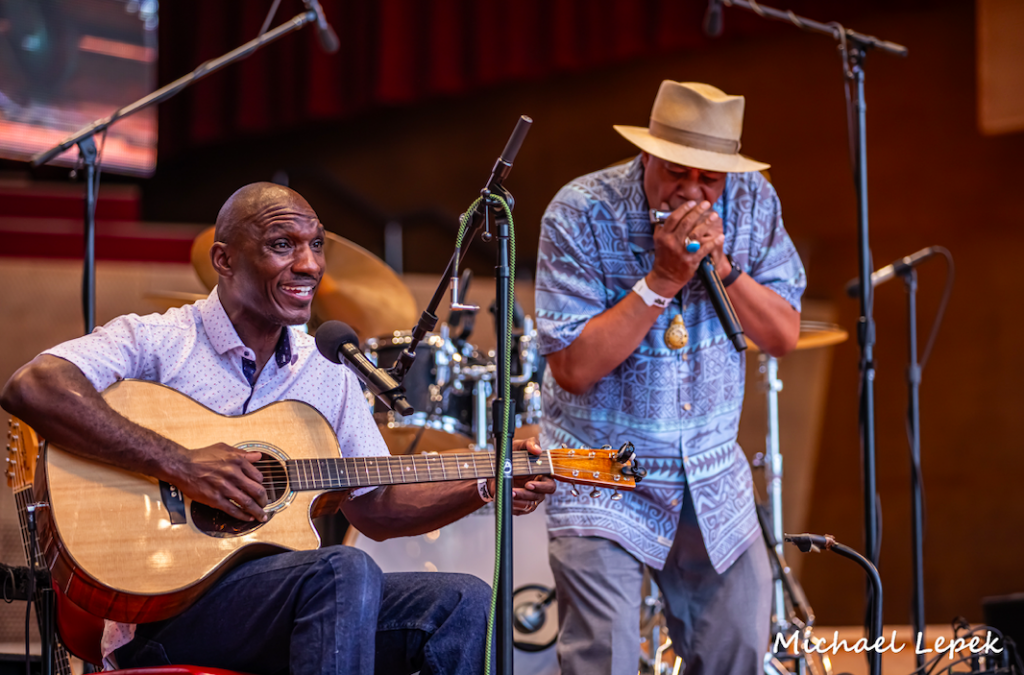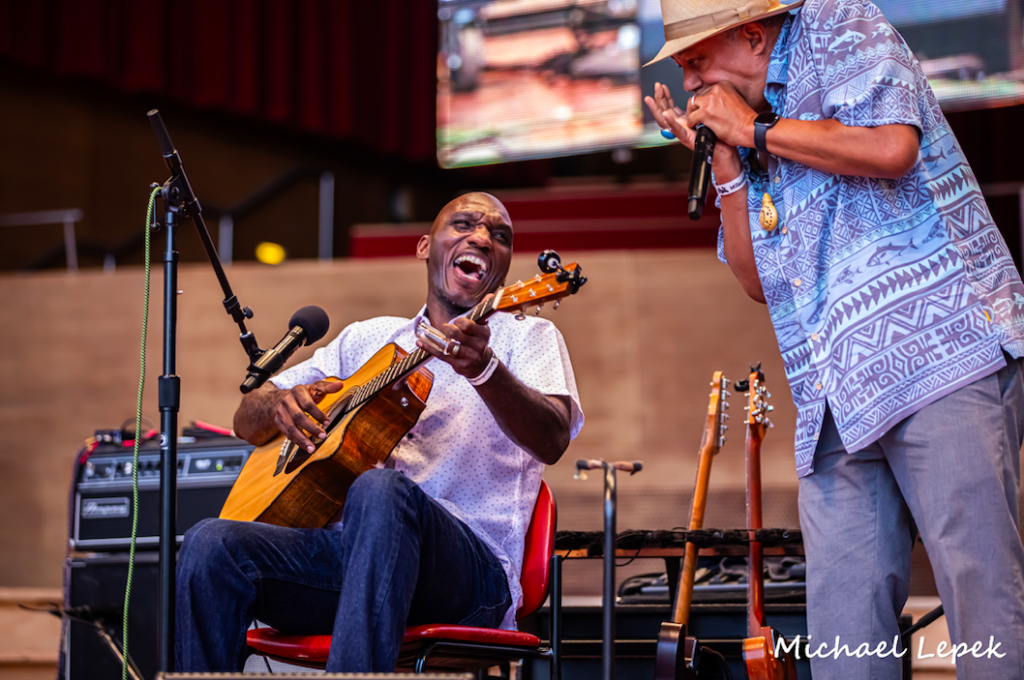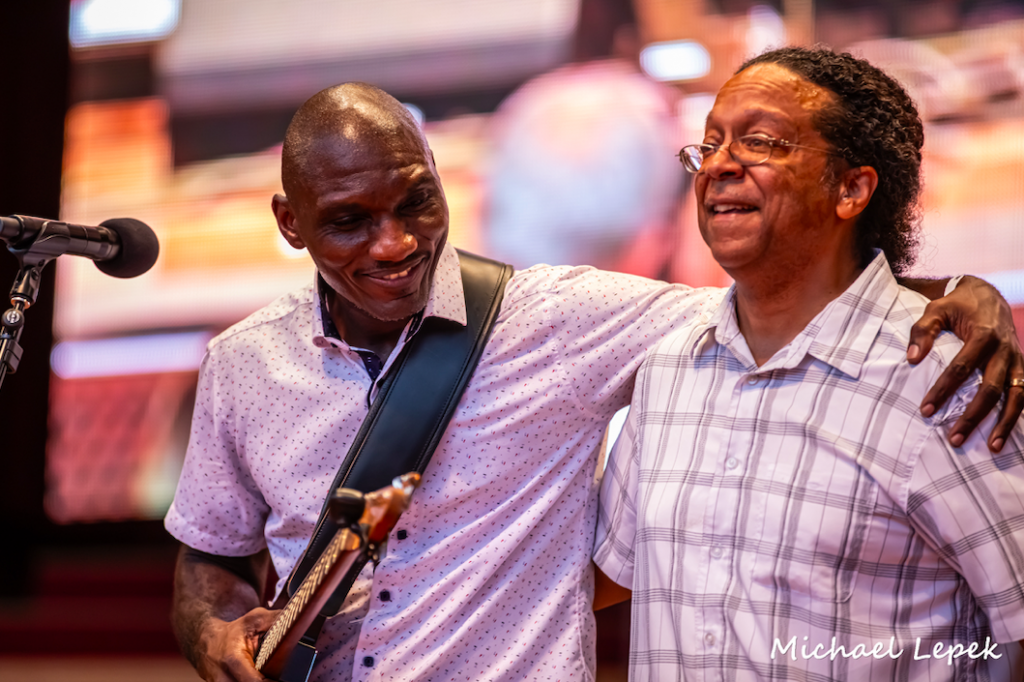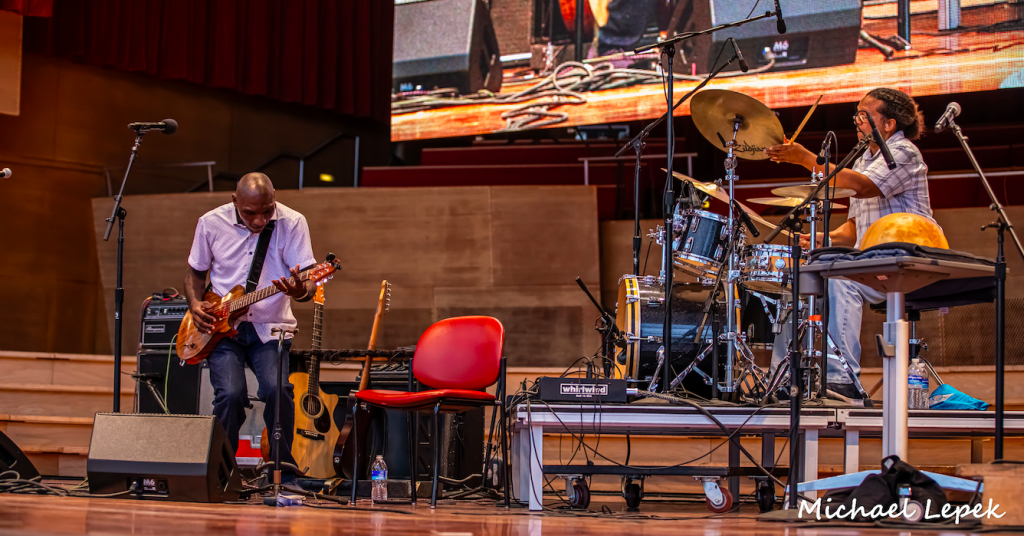 As he prepared to exit the stage, Burnside thanked the crowd and said, "This was one of the highlights of my year, right here." But the night featured many more highlights for Burnside and the audience when Farka Toure came on stage. Accompanied by bassist Marshall Henry and drummer Adama Kone, the threesome launched into a few beautiful ballads and songs featuring a melting pot of musical influences. Whatever the style, Farka Toure showed why he has earned "the Hendrix of the Sahara" moniker.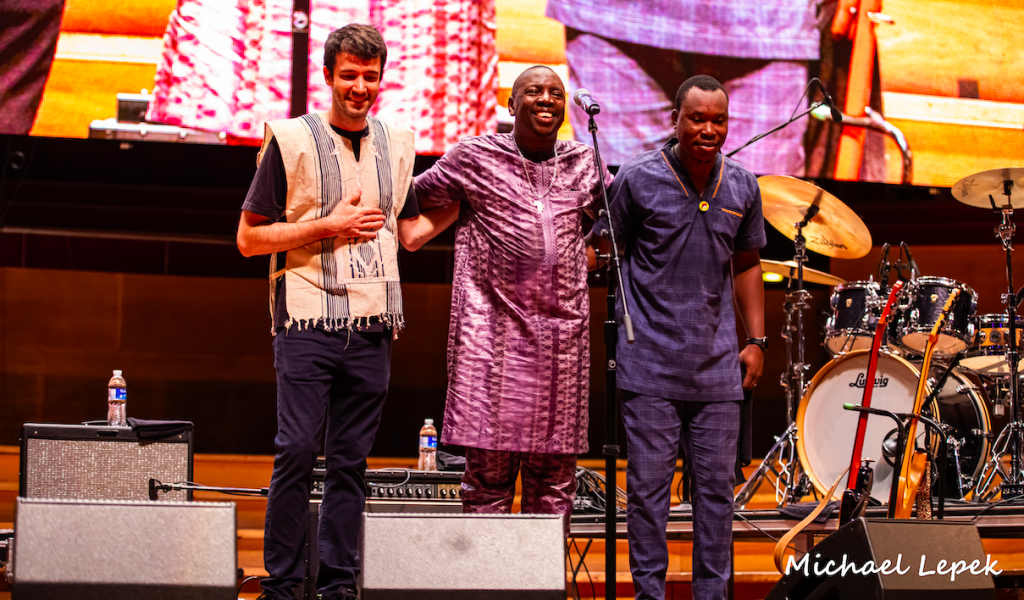 Also known for his activism, he took a few minutes to address the political situation in Mali and acknowledged the group who unfurled a flag from his native country. After this, Farka Toure brought out his own multi-national supergroup that included Billy Branch, Cedric Burnside, and Ugochi Nwaogwugwu. Following Farka Toure's heartfelt introduction for each guest artist, a great bluesy jam ensued.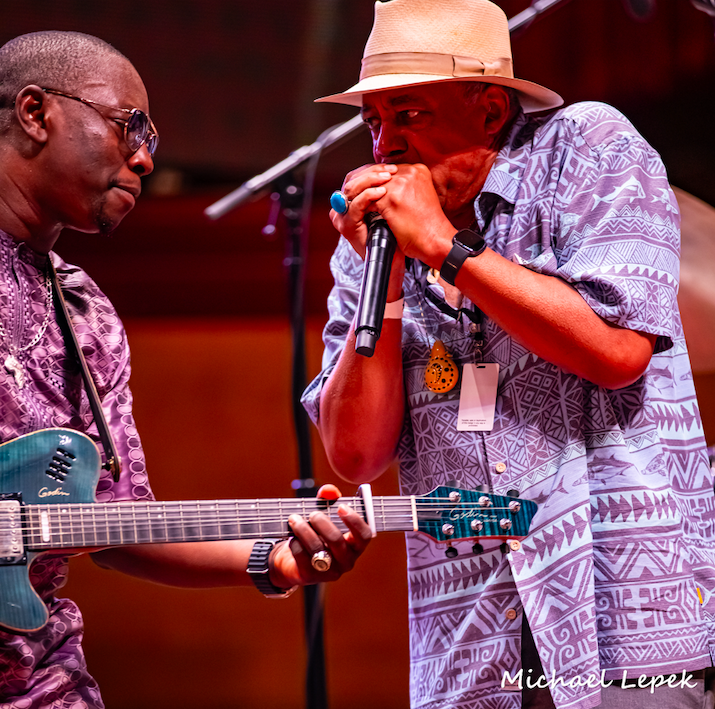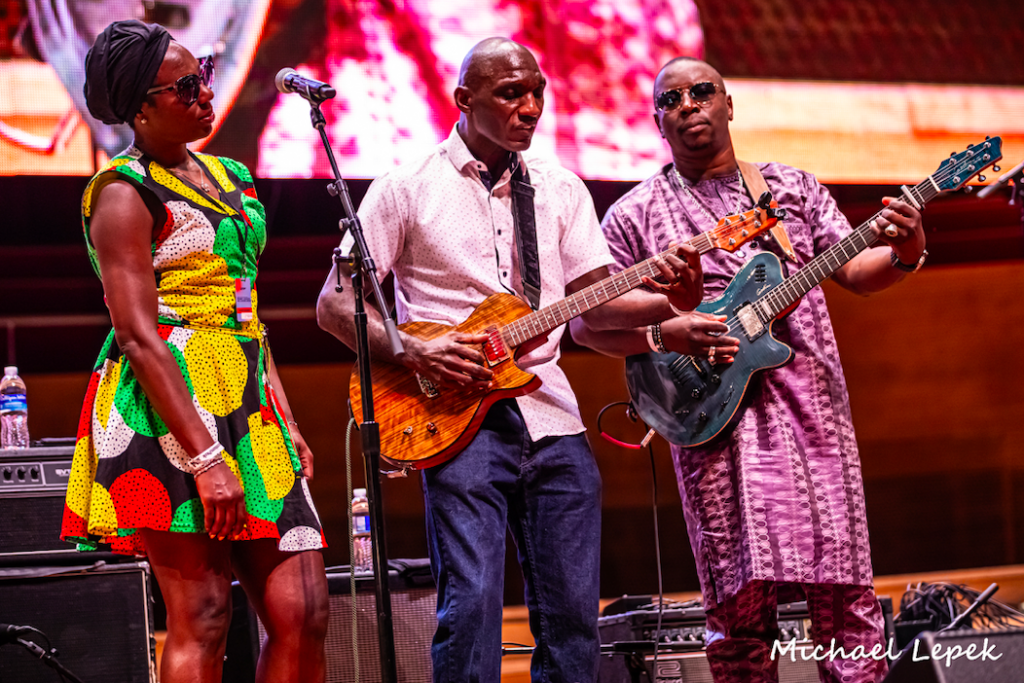 Burnside stayed on after Branch and Nwaogwugwu had exited the stage and this new dynamic duo melded Mississippi and Mali music in fine fashion. The pair were joined by Henry, Kone and Joe Eagle who returned on drums to take on Burnside's "Keep on Pushing" in a collaboration for the ages.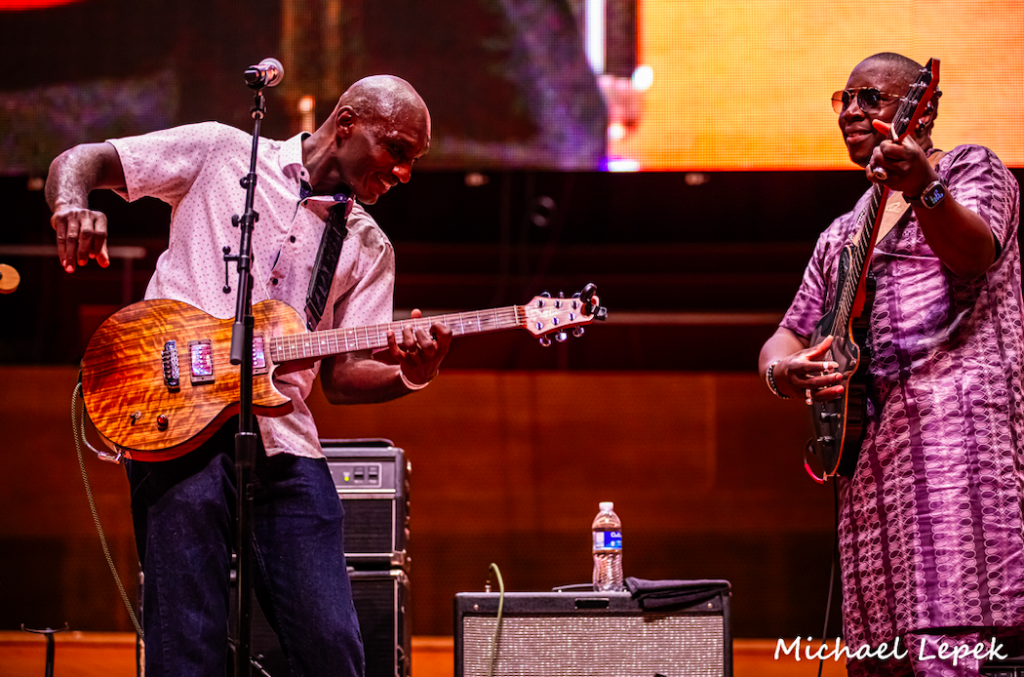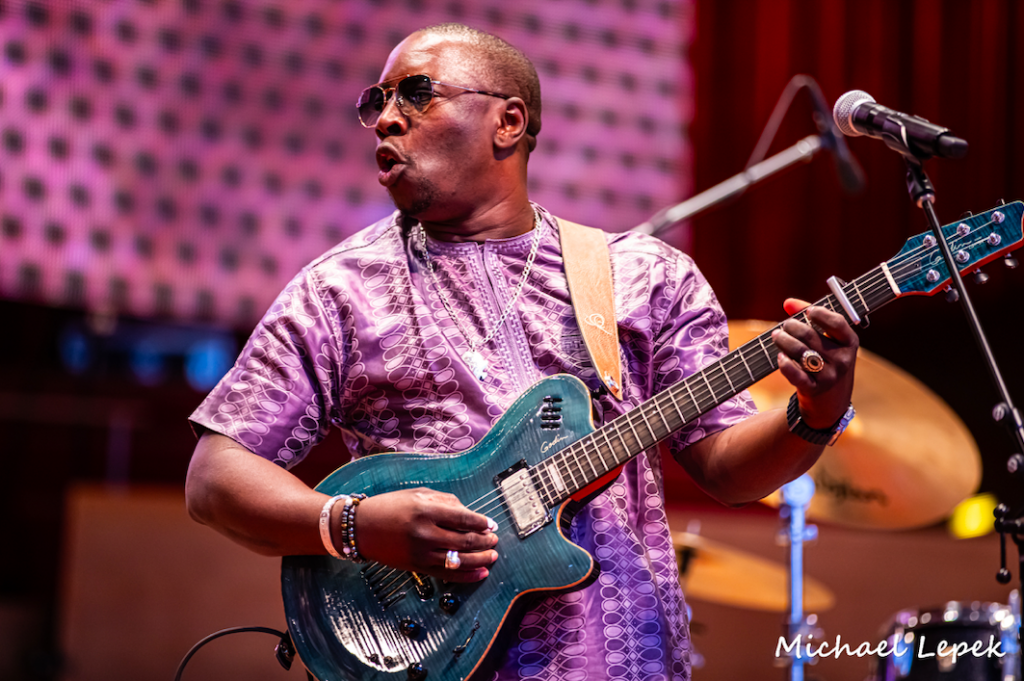 Following this hot take on Hill Country blues, Burnside and Eagle headed backstage and Farka Toure told the audience that "I think it's time to move a little bit." After this pronouncement, much of the audience was on their feet and dancing to the beat as the night ended on a high note.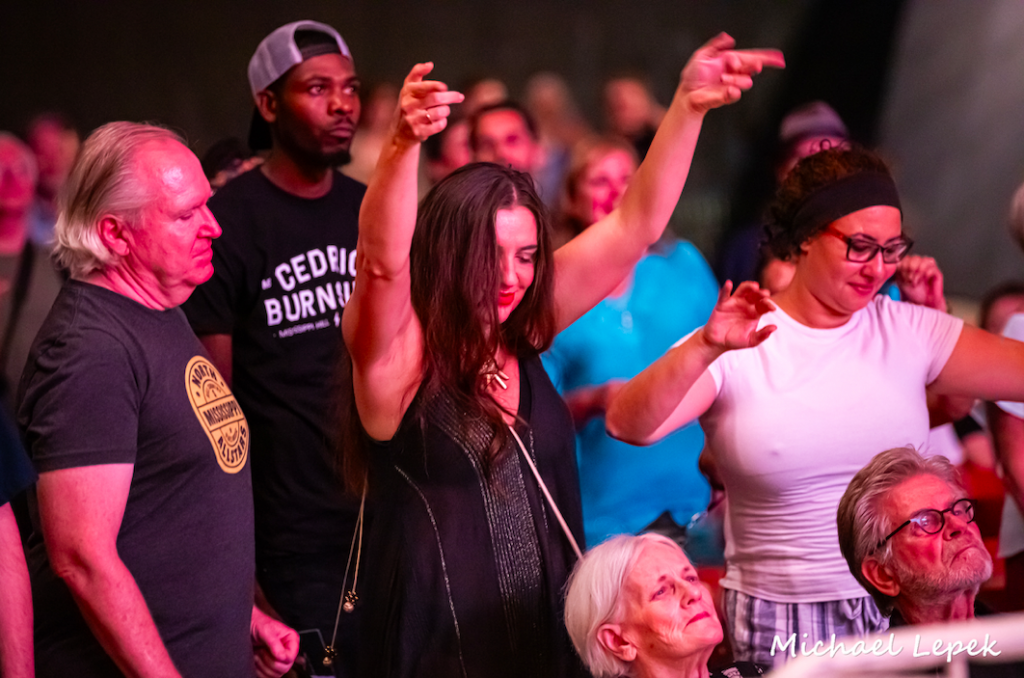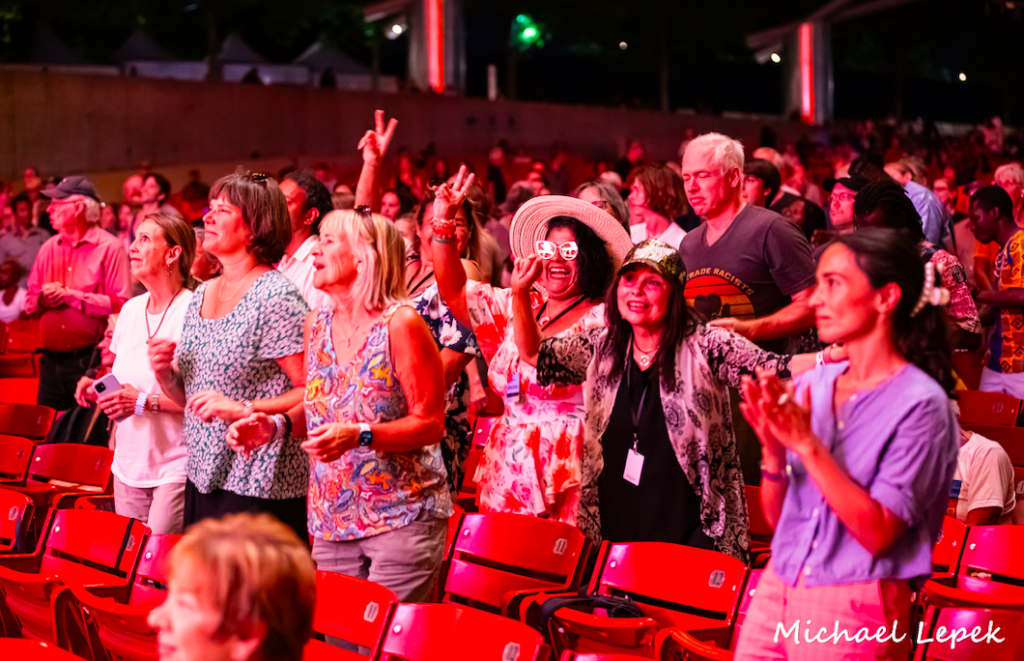 All in all, this evening served as a prime example of how the power of music can help bring people together. It was also wonderful to witness the first-ever Burnside and Farka Toure collaboration and to see how their musical styles melded together so seamlessly.