"This is our welcome music. You guys ready?" With cold drafts in hand and wide grins set-in-place, the query needed no affirmation.
Front-facing gear etched with the band name R.E.M. and place of formation, Athens, Georgia, proclaimed Mike Mills' and Peter Buck's iconic past. But the collective known as The Baseball Project couldn't have been more present on a sold-out Thursday night at Evanston's SPACE. 
The Baseball Project has worked successfully as a tightly-sealed unit since 2007. Whatever they gleaned from their ten thousand accumulated hours, they've reimagined well in this singular iteration. To underscore the point, when a sports-fan yelled out, "rapid eye movement," Buck the gifted guitarist glibly replied: "You've got the wrong band."
The concept is relatively simple: the group entertains vis-à-vis a mash up of story-songs about North America's arguably most beloved spectator sport. The music, on the other hand, is not. Although the lyrics are largely sing-along-able, and the themes are relatable to patrons dwelling in major sports center cities, the actual arrangements run the gamut from easy-listening to Americana to roots and psychedelically complex.
The aforementioned Buck stayed with R.E.M. from 1980 to 2011; over the course of his career, he co- wrote the countrified "Nights Between Stations" with Chris Eckman and "You Woke Up My Neighborhood" with Billy Bragg for Don't Try This At Home. When with Mad Season, he worked with a quartet of other writers to pen "Black Book of Fear."
As a Robyn Hitchcock collaborator, the all-around bassist/guitarist juxtaposed the British songwriter's quirky persona and wit with a tall, cool nonchalance manifested instrumentally and visually.
Buck and Scott McCaughey both performed with Hitchcock and The Venus 3, The Minus 5, R.E.M. and Tuatara. Singer/songwriter and stunning guitarist Steve Wynn rose from the delirious ashes of The Dream Syndicate. He played with Linda Pitmon in that act, as well as in Steve Wynn & The Miracle 3. The upbeat-in-every way drummer frequently double-dips with Buck and McCaughey in Filthy Friends, too.
Mike Mills, founding member of R.E.M., began performing with The Baseball Project in 2012. He took over Buck's bass responsibilities, leaving Buck free to play his 12-string.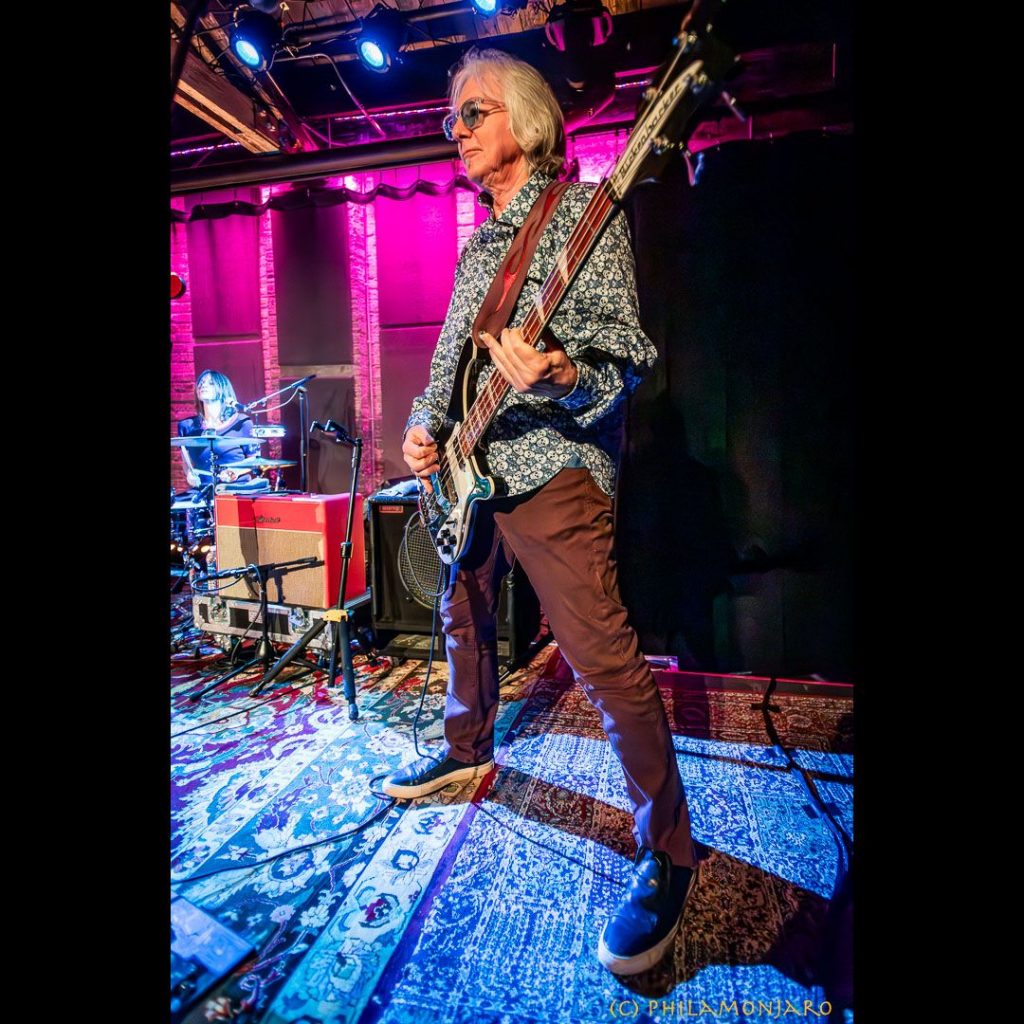 The attentive audience looked comfortably at home in predictable stadium caps and cut-offs. Many nodded knowingly after Wynn and McCaughey's remarks about visiting Ernie Bank's grave at local, supposedly haunted Graceland Cemetery. While I couldn't catch every quip from my sideline location, most of the crowd looked like they had.
The evening was broken down into two generous sets, with nine songs stemming from their recent release and fourth studio album, Grand Salami Time! – recorded with former R.E.M. musician/producer Mitch Easter. But they also shed light on gold standards from Volume 1: Frozen Ropes and Dying Quails (2008), Volume 2: High and Inside (2011), and 3rd (2014).
"Erasable Man" was a perfect opener, with bragging rights going to the guitarists. "There's nothing to hold on to, but imagine him if you can" is the catchiest line ever, especially when followed up by a grinding instrumental hook.
"Yips" also relies on an unforgiving hook. The sophomore song moved along like a streak of pre-storm lightning, with Wynn's cantankerous ornamentation punctuating each phrase, and Pitmon alertly auspicious.
"The Day Dock Went Hunting Heads" was crammed with snarky op-ed and more than a smattering of cool effects by Wynn, with vocal lead by McCaughey. Former center-fielder Bernie Williams of the New York Yankees got spot lit in "Monument Park" from the third album, Baseball Project III. In contrast to the previous songs, Wynn bewitched with both smooth and twangy gyrations.
"Satchel Paige Said" has a four-to-the-floor groove and is inspirational: "Satchel pitched about a million games and we don't look back." It was adorned by Pitmon's fills plus blues harp.
McCaughey's baritone on "They Don't Know Henry" was powerful and expressive with, "I'm not a boy and I don't need defending" being the most highly-charged lyric.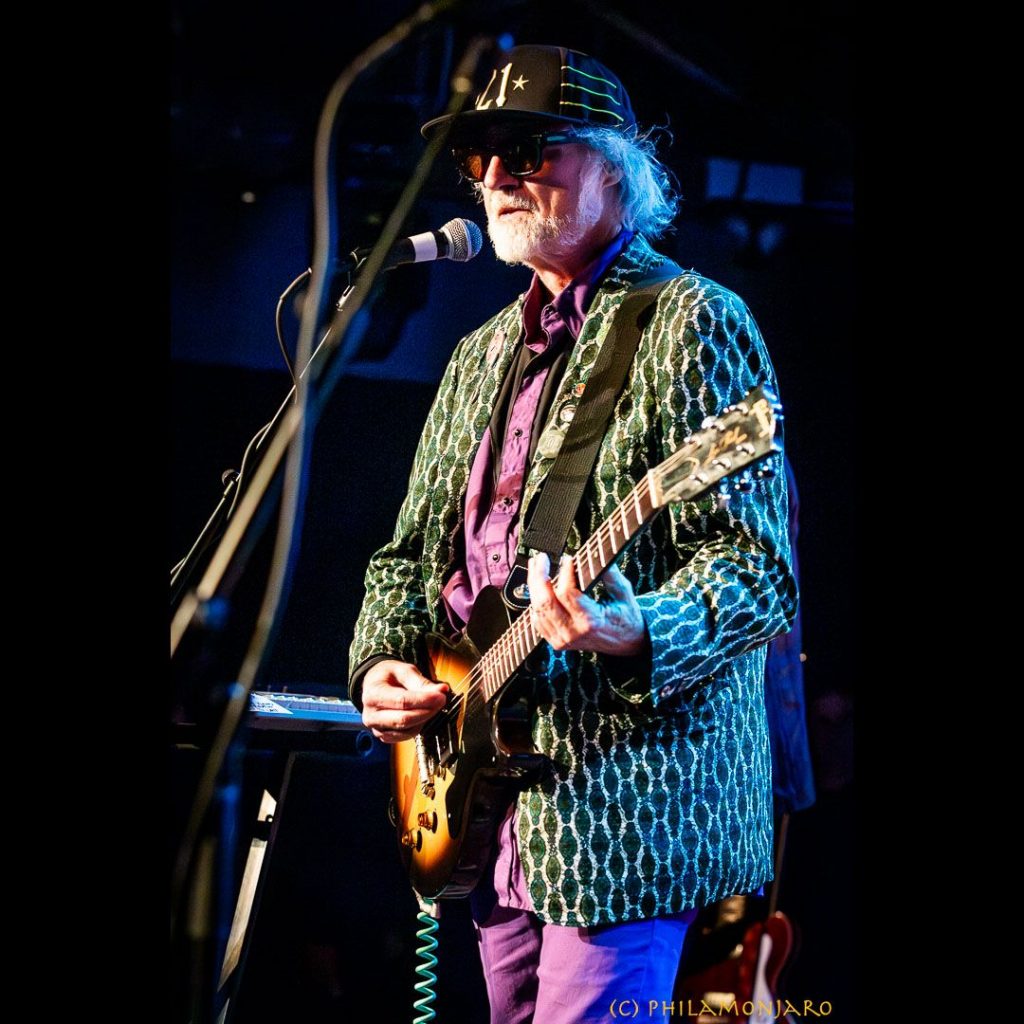 "Disco Demolition" mocks and commemorates an actual vinyl record-bashing event held at Chicago's Comiskey Park Stadium, which was spearheaded by DJ Steve Dahl and which namechecks stars Donna Summer and Marvin Gaye. Be sure to check out the band's James Blagden-created animated video of the said song.
Buck's "Journeyman" featured off-the-rails, twin solo work. Buck's boisterous kicks into thin air were duly noted. I loved the sincerity of the lyrics: "I do one thing well. I won't let you down." It's easy to imagine a player interfacing with fans, and coping with grueling stops at the height of the season. Along those same lines came the jangly "Long Before My Time." The lingo in "They Are The Oakland A's" was supplemented by truly exciting guitar lines.
Oddly, "Stuff," with its innocuous name, was one of the weirder and wilder selections – recalling the eerie shock rock of early Alice Cooper. Mills' swashbuckling interpretation and bassline was impenetrable. The all-out distortion created a white-knuckle ride. For a complete about-face, Set 1 ended with the pop-infused "Panda and The Freak," featuring Pitmon's fire-up on all possible pistons.
Set 2 began with "Let's Play 2" from earlier days. But "Ted Fucking Williams" with its tandem vocal/instrumental line found fans clamoring for closer contact with their heroes. Lyrically "Uncle Charlie" reminded me of the insistent Bob Dylan: "You might think you're the hottest thing to walk into the box," while "Twilight of My Career" screamed Johnny Cash, in tone and twang.
The dreamy chronology of "Sometimes I Dream of Willie Mays" hinted at a Hitchcock vibe, while "Pascual on the Perimeter" signaled ghosts of The Byrd's. My point is, that while The Baseball Project is comprised of state-of-the art musicians who pen and perform highly-original music, they often flavor their repertoire with identifiable flourish. So, it's a win-win for those in the present who glorify the past.
In keeping with that thought, "1976" took a deep dive into "motor city" and additional pop culture nostalgia: "Golden hair flowing down." Many believe that the Braves' Dale Murphy was dissed by the Hall of Fame. The Baseball Project projected that he "stayed out of the viper's nest" in their "To The Veterans Committee." This one was an all-ensemble riot fest. You could feel the longing and the hope; Murphy was overlooked, but his stories live on.
Once Pitmon ushered in "Hola America!" Wynn dusted the fields, with ample time allocated for collective self-expression.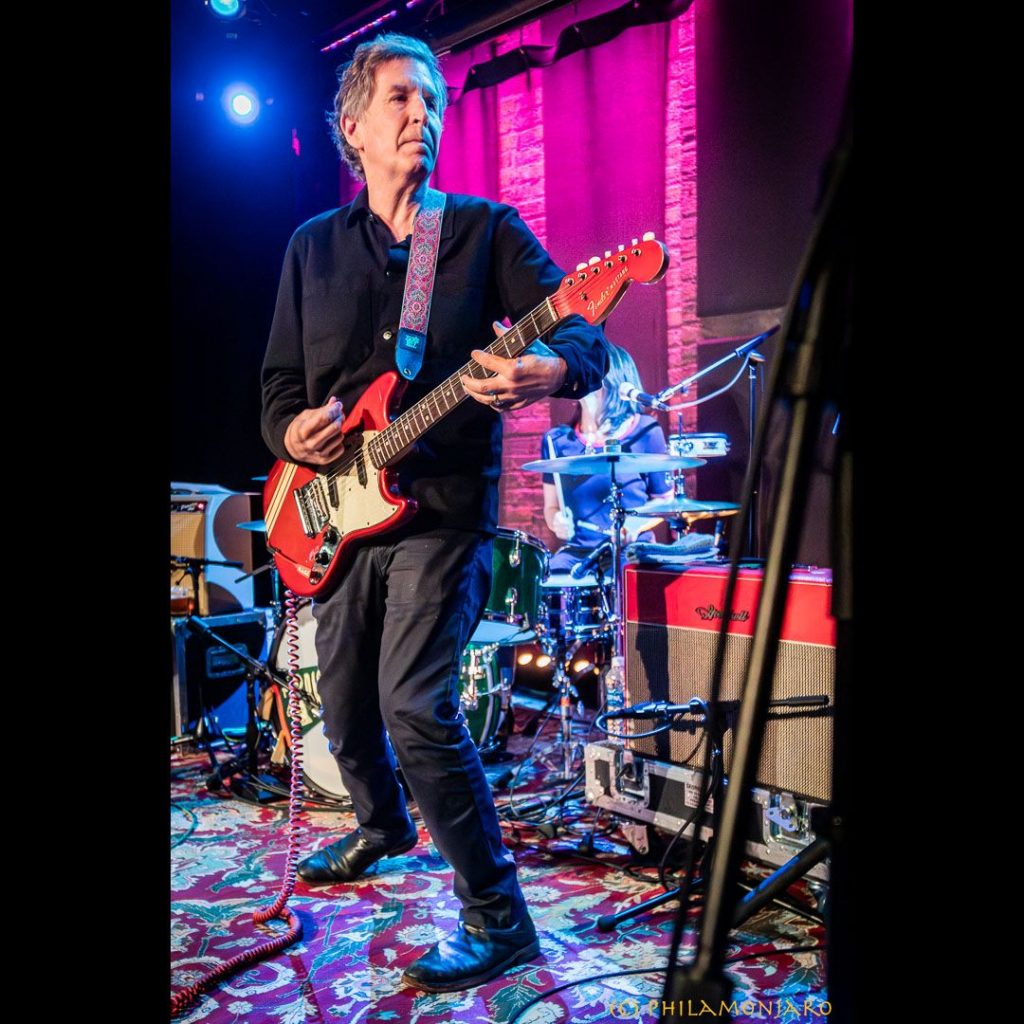 The standing room crowd was not to be left in the dugout. Banking on their enthusiasm, The Baseball Project went to bat for a triple encore, starting with the new album's title song which manifested in a Lou Reed-type insouciance, shouts of glee and glorious harmonies. McCaughey sat in on synth; percussionist extraordinaire Pitmon stoked synapses with a shrill whistle.
The band touched down with the alliterative word salad of "Harvey Haddix." The narrative is based on an intense "pitch" interplay which took place in 1956. The BP stole bases with "The All or Nothings," a highly contagious post-punk/garage band anthem rife with Buck's bodacious riffery – not to mention, feverish vocal call-and-response and shimmering harmonies.
Linda Pitmon has a beautiful voice, but only sang lead on one song. Is that because keeping the kit clock ticking and belting simultaneously is simply a Herculean task? That's my best guess. Nevertheless, she is definitively the heartbeat of the band.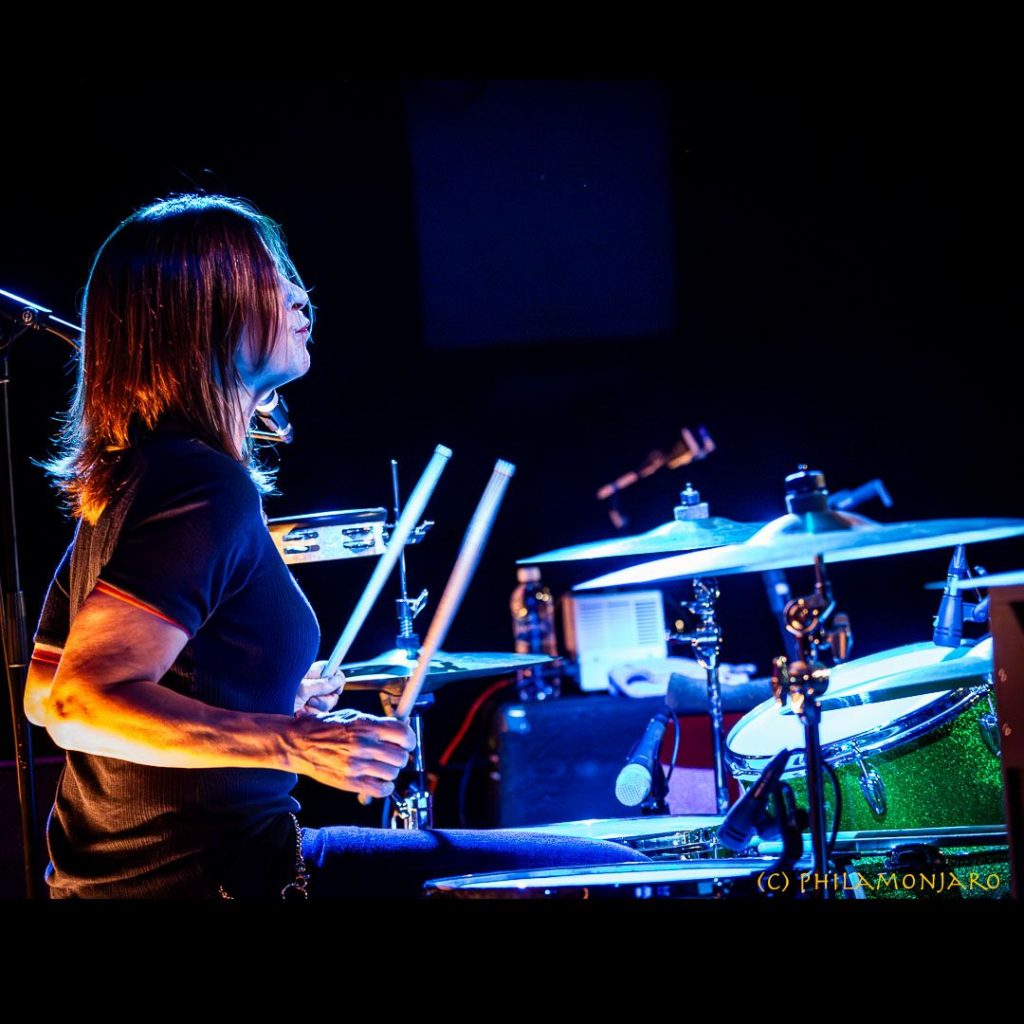 The Thursday night kick-off for this exuberant new release was stellar. The tour began on August 8th in Birmingham, Alabama and hit Chicago on August 27 for a sold-out show, but because of high fan demand, SPACE smartly added this second concert. I'm psyched that they did.
Check out Grand Salami Time! on the Omnivore Label pre-game or post.
Images: © Phil Solomonson / Philamonjaro Studio (for American Blues Scene):