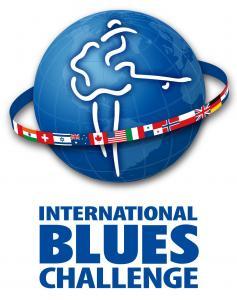 The 29th International Blues Challenge concluded in a grand finale at the Orpheum Theater in Memphis. The Blues Foundation coordinated an incredible experience across dozens of venues that included the competition as well as jams, showcases and general "blues & schmooze".
After a powerful fight between finalists, Suncoast Blues Society's Selwyn Birchwood Band was crowned the Best Band winner of this year's IBC. German Blues Network's Michael van Merwyk and Bluesoul received the second place honor, and third place was awarded to Dan Treanor's Afrosippi Band w/ Erica Brown of the Colorado Blues Society.
The Solo/Duo winner was Atlanta Blues Society's Little G Weevil. From Spain's Barcelona Blues Society, the Suitcase Brothers were crowned second place.
Best Guitarist Award for band went to Selwyn Birchwood, who received an incredible custom Gibson ES-335 guitar emblazoned with The Blues Foundation's logo, as well as a Category 5 amp.
Best Guitarist Award for Solo/Duo went to Little G Weevil, who received an incredible St. Blues Cigar Box Guitar.
Best Harmonica Player was the Alex Wilson Band from the Grafton Blues Society, who received a gold-plated Lee Oskar harmonica.
Steve Hill from the Montreal Blues Society won Best Self-Produced CD for his album Solo Recordings.
Next year will mark the 30th anniversary of the Blues Music Awards. Each year, the competition continues to become more international, with bands coming from Germany, Australia, France, and many more countries to compete in the largest blues battle of the bands in the world!