Australia has been exporting incredible music to the rest of the world for decades now. Who doesn't enjoy the the head banging, toe-tapping angst of AC/DC, or the sound of a Bee Gees record coming over their satellite radio? There's the rock of Wolfmother, and the insane skills of guitarist extraordinaire Tommy Emmanuel. Indeed, there is no shortage of great music being written and performed in Australia, finding its way to the rest of the world.
There is a new wave of Australian music gaining traction in America. This wave is washing over our shores and across our vast sonic landscape carrying new forms of rock and blues along with it.
For those who clamor for a new interpretation of the blues instead of trying to replicate Muddy Waters material note-for-note for the one millionth time, artists like Peter D. Harper provide an interesting alternative to, and respite from, the same-old, same old.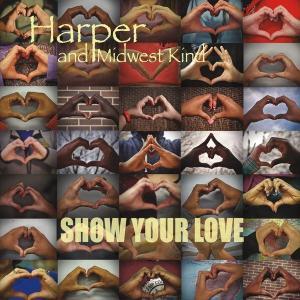 Simply known as Harper in the musical universe, he brings together elements of funk, blues, rock, folk, and soul to give us what he calls "World Blues." Blues has definitely had an influence on his music. "I think Muddy Waters really hit me hard. There was something incredibly special about his sound, his powerful voice, and his songs. I would sing his songs constantly. I also really dug Sonny Boy Williamson II as well. I loved his rhythmic use of his harp. I was also inspired by a pretty wide range of players and styles like Little Walter, Sugar Blue, and Stevie Wonder who guide me in my harmonica playing."
Although he was born in the United Kingdom, he would grow up in Perth, in Western Australia, where there was a vibrant music scene, with blues and folk being especially ubiquitous. It was his grandfather who first introduced him to the harp. Later, he would move to Melbourne, Victoria, releasing his first album, Tears of Ice. Others soon followed, including Yesterday Is Over, which he made with his band, Blue Devil, Live at St. Andrew's, and Way Down Deep Inside. He would also release several albums with the Blind Pig label including Day by Day, and Stand Together, both of which cemented his ever-growing reputation as an outstanding harp player.
Eventually, Harper established a home in the US in Grass Lake, Michigan. Recently, Harper and his Detroit-based band Midwest Kind, have released their latest album Show Your Love, on his own Bluharp Records label. Harper wanted to ensure that the material on this new album would appeal to the widest possible audience, so he and the band "road tested" the songs, playing them for venue and festival goers during their touring adventures. The verdict? Harper and company are serving up a new, world perspective on blues, and fans and critics alike are eating it up!
Another Australian, Ivor S.K. brings his unique vision to acoustic, delta-inspired blues. With a deep, gritty, smoky voice, he serves up his interpretations with good stories, and even better guitar lines and comping. While his work frequently gives a nod to the great delta music of past generations, it sounds fresh, bright, and uplifting.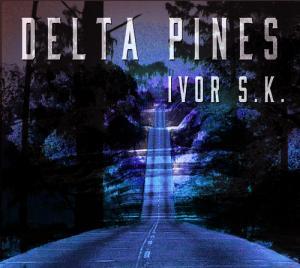 Ivor Simpson-Kennedy hails from beautiful Sydney, Australia and has played to audiences around the world. He views New Orleans as the spiritual homeland of his beloved music and has made that reborn, vibrant, and thriving city his second home. And why not? It can be (and in a lot of instances it is) argued that blues and jazz indeed had their earliest beginnings in Congo Square.
His love and respect for the city and its musical history is apparent in the music he gives us. Listeners fall into his work, losing themselves in the sparsely recorded and produced compositions, traveling a timeless road that opens before them. Its haunting beauty calls to us, and this blues nurtures and caresses one's very soul at its core.
The newest effort from Ivor S.K. is a five song EP entitled Delta Pines, running just under 19 minutes. As a testament to his ability and the strength of this music, he is the only musician on the EP, playing guitar, and delivering his unique rough and tumble vocals. As an initial recording release, Delta Pines is exceptional. Ivor Simpson-Kennedy has laid down a marker that establishes him as someone with incredible ability and potential. Both peers and fans look forward to the blues he will give us as he continues to grow and evolve as a musician, and a human being.
Yet another Aussie bringing mad musical skills to America's aural landscape is Matty T. Wall, who has been described as "A young man, with an old soul." Also born in the city of Perth, Wall came to his current state in blues by way of a journey through the hidden corners and open road of rock.
For such a young man, Wall moves listeners with spot-on fretboard excursions and great phrasing, along with his emotive, honest, and expressive vocals. Of course, there is also Wall's band, who show up with their own mad skills, ready to throw down, leaving it all on the stage. Wall prefers a trio format because as he puts it, "Sometimes playing with a bigger band is a strait jacket. With a trio, I can go crazy."
Wall considers his voice as another tool he can use to enhance the experience for his audience. He says, "I enjoy using my voice as another instrument." What stands Wall apart from a lot of young players is that he is about the music. Sure, he can melt the neck with searing, speedy fretwork, but he knows when to play slow and punctuate the spaces as well. As Miles Davis once said, "Less is more."
The newly released album Blue Skies, out on Hipsterdumpster Records, features ten tracks of well-rounded blues with a rockin' edge. For this particular outing, Wall expanded his preferred trio format, choosing to add an organ and a backing vocalist to the mix.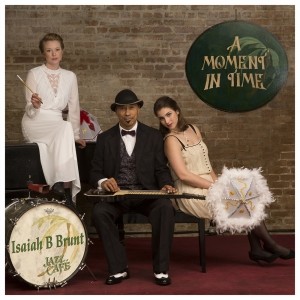 Last and certainly not least, another Australian bringing new blues to our shores is multi-instrumentalist Isaiah B. Brunt. Brunt was born and grew up in New Zealand learning to play not only guitar but ukulele and the lap steel from his father. Deciding to quench his desire to put his own music on record landed him in Sydney, Australia, where he was fortunate enough to find work with the cream of Australia's talent in theaters and recording studios. Throughout this period Brunt had still been playing everyone's music but his own. Now that he had the recording knowledge he had been seeking, in 2006 he began to concentrate on writing and making his own music.
In only four years, Brunt earned Sydney Blues Society's Performer of the Year, which in turn allowed him the chance to appear as an opening act for the International Blues Challenge Blues Foundation International Night in 2011. He chose to record his third album, That's Just the Way That It Goes in New Orleans in 2014, and when it was released in 2015, it introduced him to American blues devotees.
Over the years Brunt has worked with the likes of Randy Jackson, Goo Goo Dolls, Julio Iglesias Orchestra, and he has taken all that experience, along with his intimate knowledge of recording, and produced the work he had envisioned all along. His new album, A Moment In Time, also independently released, is the culmination of everything Brunt has grown to be musically. As with his previous album, this one is also recorded in New Orleans and is due out in July. As always, these songs include the high level of writing and stories that fans revere, and have come to expect. Of course, the music itself is not to be dismissed. On the contrary, this music demands to be heard. Brunt's playing reminds us of the great Lonnie Mack; unhurried, at times playful, but always a thoughtful touch, and well played. Then too, his vocals and story telling are reminiscent of Delbert McClinton.
What makes this wave of Australian artists exciting and viable to American audiences is their unique take on the blues and the clarity of their vision. They know where they have been, and they have squeezed every drop of inspiration and learning they could from that journey. Now, these artists want to take the blues in new directions, and at the same time, make it their own.