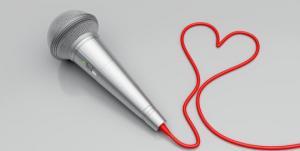 Memphis, TN – Today is day three of The International Blues Challenge (IBC), and there's a heaping helpin' of activities to enjoy.
Several showcases begin at 11:30 am including The Great Canadian Polar Bear Blues Showcase, The Galaxie Agency Showcase, Women in Blues (WiB) Showcase, and the Roots and Blues Showcase presented by Blind Raccoon.
At 1:00 pm there will be a presentation of The Official Documentary of the IBC – Sidemen: Long Road to Glory. At 2:00 pm several classes and workshops kick off including Master Class – Slide Guitar with Doug MacLeod, Master Class – Drums with Danny Banks, Master Class – Bass with Russell Jackson, and the Affiliate Workshop – Managing your Social Media.
Another exciting event that artists might want to attend is the Panel Discussion – Recording your Next CD: Do's and Don'ts.
Once again today there will be a Health Fair and Screenings event from noon through 2:30 pm.
The International Blues Challenge – Quarterfinals Round 2 begin at 4:30 pm, and you can download a schedule of who plays where and when here.
Other highlights include these shows tonight: The HART and Soul – A Blues Showcase Benefiting the HART Fund, the International Jam, and the All-Star Jam. We strongly recommend fans try to catch a wee bit of all these shows if they can!
We want to hear from you! What are YOU doing today at IBC? Tell us in the comments section below!
For more info and a complete listing of today's goings on: