The music form known as Americana is defined by the Americana Music Association as, "Contemporary music that incorporates elements of various American roots music styles, including country, roots-rock, folk, bluegrass, R&B and blues, resulting in a distinctive roots-oriented sound that lives in a world apart from the pure forms of the genres upon which it may draw. While acoustic instruments are often present and vital, Americana also often uses a full electric band."
It is an amalgamation of all the best of American musical genres. The genre is widely known, but falls under different descriptive headers as well, depending on the listener. For example, Bob Dylan may be described as a folk artist, while The Band, who backed him, are generally lumped into the category of rock 'n' roll.
The word contemporary is also subjective. The genre of Americana dates back some decades with artists like Pete Seeger, and is booming today with the sounds of Mumford & Sons. The one thing they all have in common is their connection to the very land on which we walk.
On the 241st birthday of the United States, we offer the 10 Americana albums that should be in everyone's vinyl collection. Let's face it, vinyl brings out the warm, comfortable, shoes-off feeling we're all looking for while listening.
1. Johnny Cash – American Recordings (Box Set)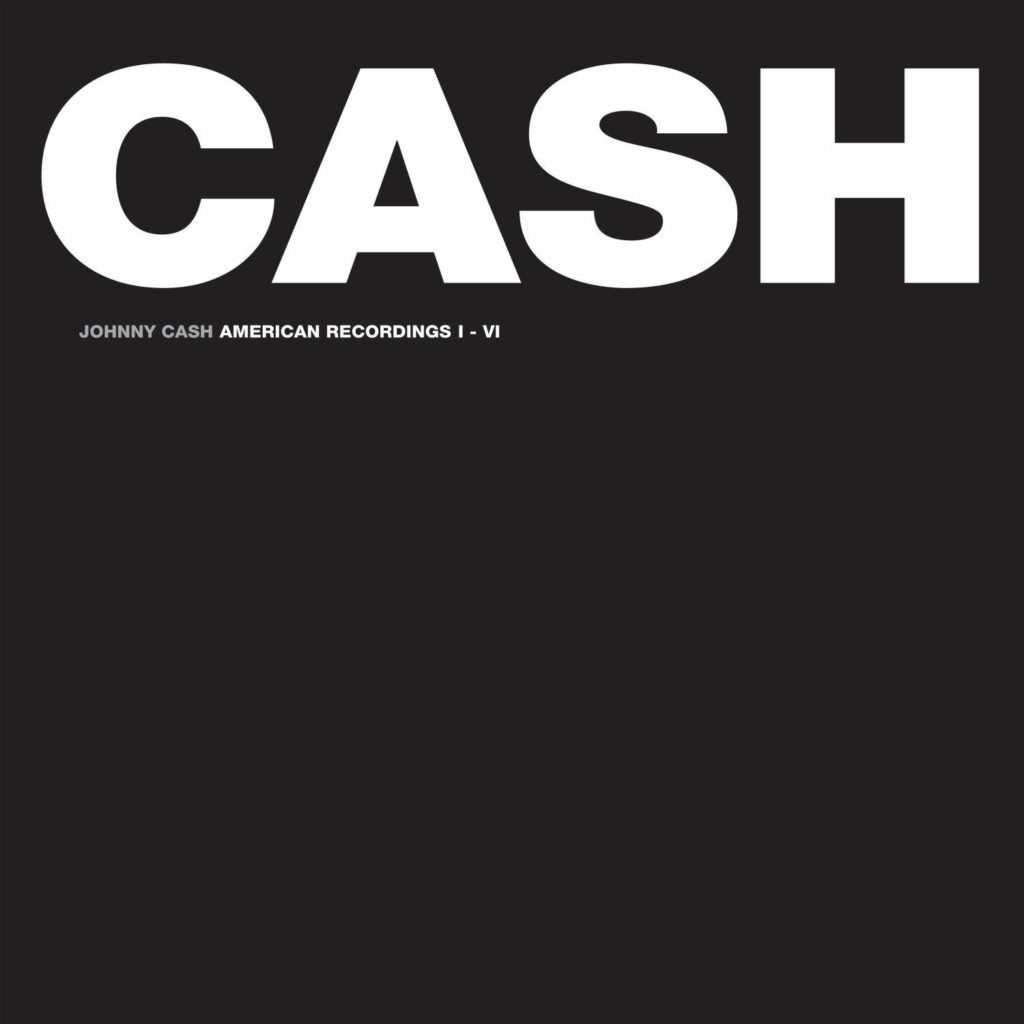 There are certain artists that easily fall into the category of American icon. J. R. Cash is certainly among them. His rich baritone-to-bass voice has both calmed and excited audiences since his first recordings for Sun Records in 1955.
In 1994, he released the album, American Recordings, which included original songs, and covers of songs from John Lomax to Glenn Danzig. Produced by Rick Rubin, it won Cash a Grammy Award for Best Contemporary Folk Album. A series of other releases followed: Unchained (1996), American III: Solitary Man (2000), American IV: The Man Comes Around (2002), and two posthumously released albums, American V: A Hundred Highways (2006), and American VI: Ain't No Grave (2010).
All six albums are included in this box set. With a price tag hovering around the $150.00 mark, it is a bit pricey. However, as an investment, it's the absolute best from the "man in black."
2. John Prine – John Prine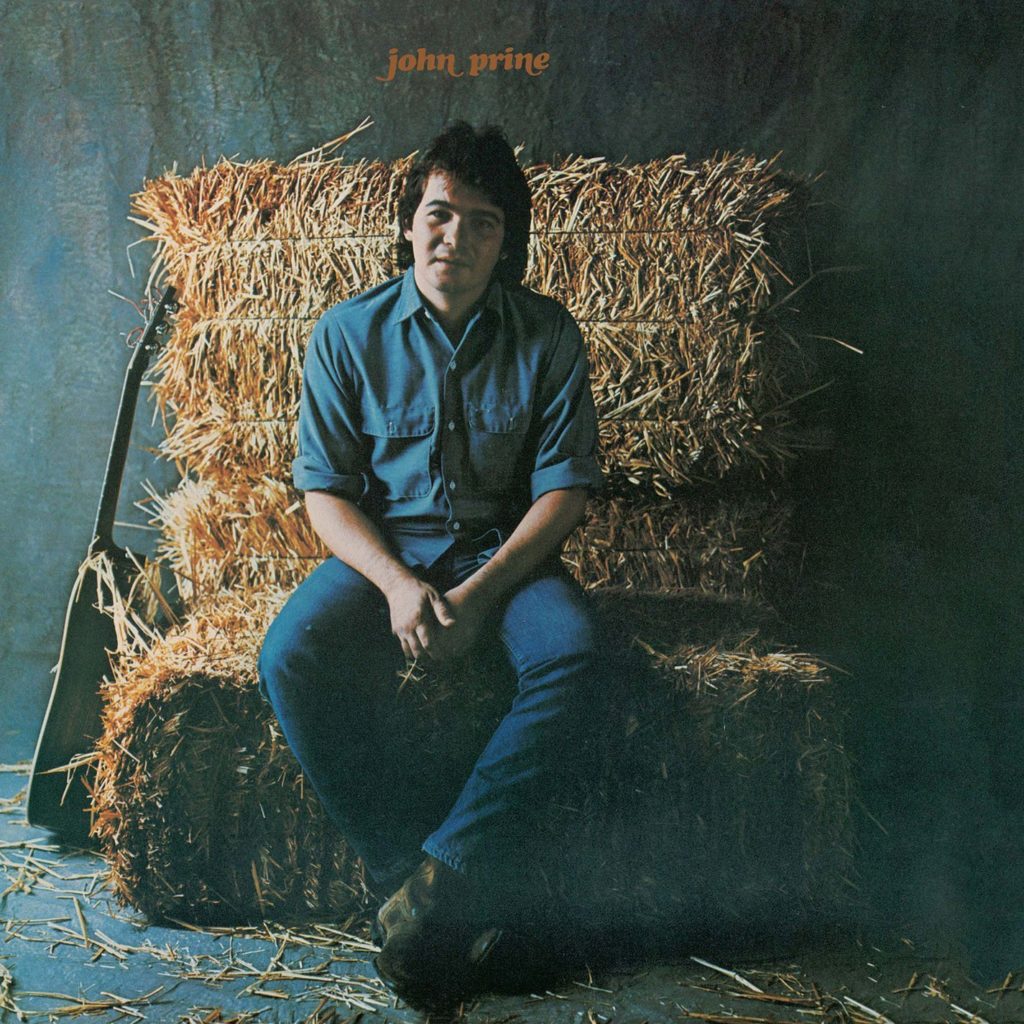 Prine, along with his friend and songwriting partner, Steve Goodman, were both active in the folk scene of Chicago before Kris Kristofferson "discovered" him. A vividly descriptive songwriter, Prine's songs have been covered by a wide range of artists including Carly Simon, Bonnie Raitt, and David Allan Coe. He's won a fistful of Grammys, AFIM Awards, and is an inductee in the Nashville Songwriters Hall of Fame.
It was his eponymous debut release that put him on the fast track to stardom. John Prine includes his first hit, "Sam Stone," as well as other Prine classics including "Paradise," "Illegal Smile," and much covered, "Angel From Montgomery."
His voice has become more gravelly over the years, mostly due to cancer treatment, but Prine remains an illustrious member of the Americana movement.
3. Lucinda Williams – The Ghosts of Highway 20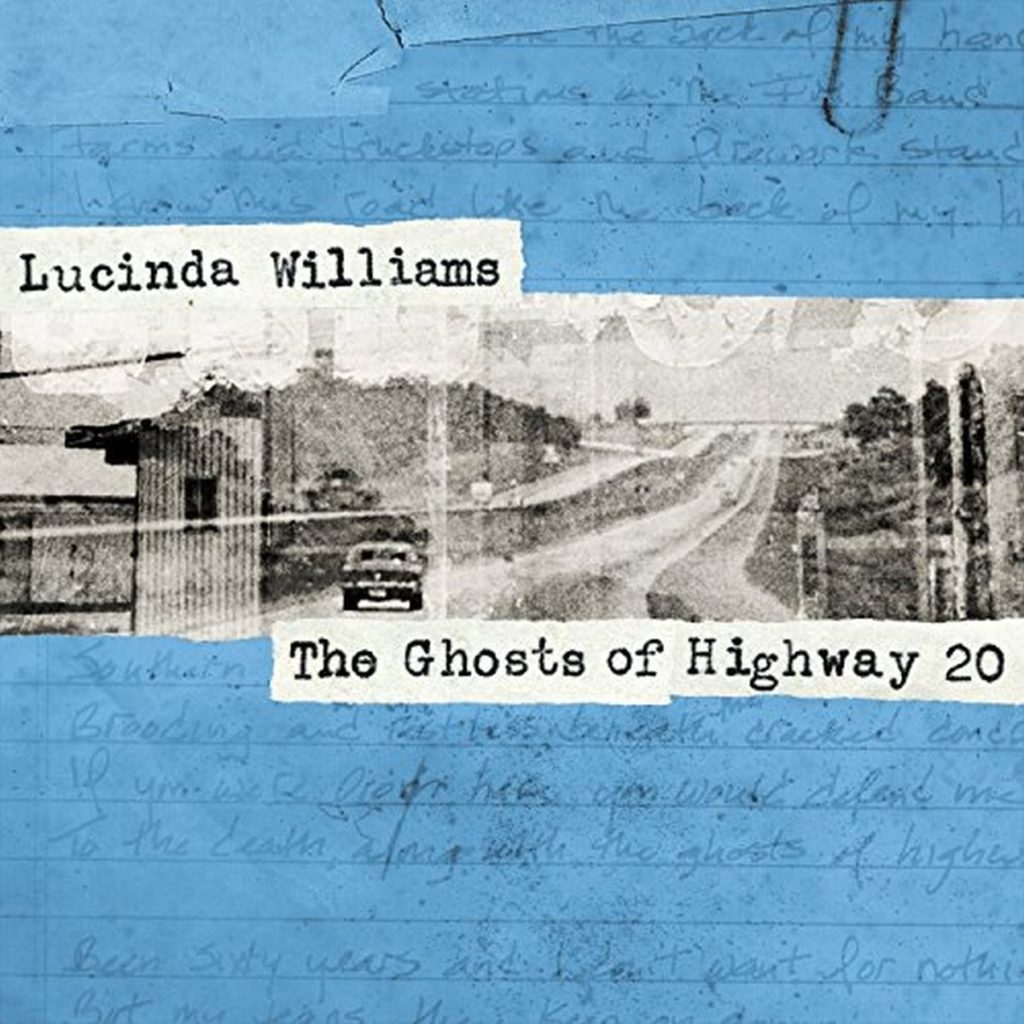 Williams is an incredibly diverse talent. A Grammy Winner in the categories of country, folk, and rock, her songwriting, vocal, and guitar talents have had her collaborate with no fewer than 60 top flight artists. That's in addition to her 13 album releases dating back to Ramblin' in 1979.
For our money, the best of her Americana stylings are found on her most recent release, The Ghosts of Highway 20. Williams wrote, or co-wrote every song on the album, with one exception, her cover of Bruce Springsteen's "Factory." It's not her best-charting album, but her soft, crying vocals, and the inclusion of some lyrics by her father, poet Stanley Miller Williams, and folk luminary, Woody Guthrie make this a stand out release.
Why do you need this on vinyl? Because that's the only format that includes her 13 minute track, "Faith and Grace," which is alone worth the price.
4. Rhiannon Giddens – Freedom Highway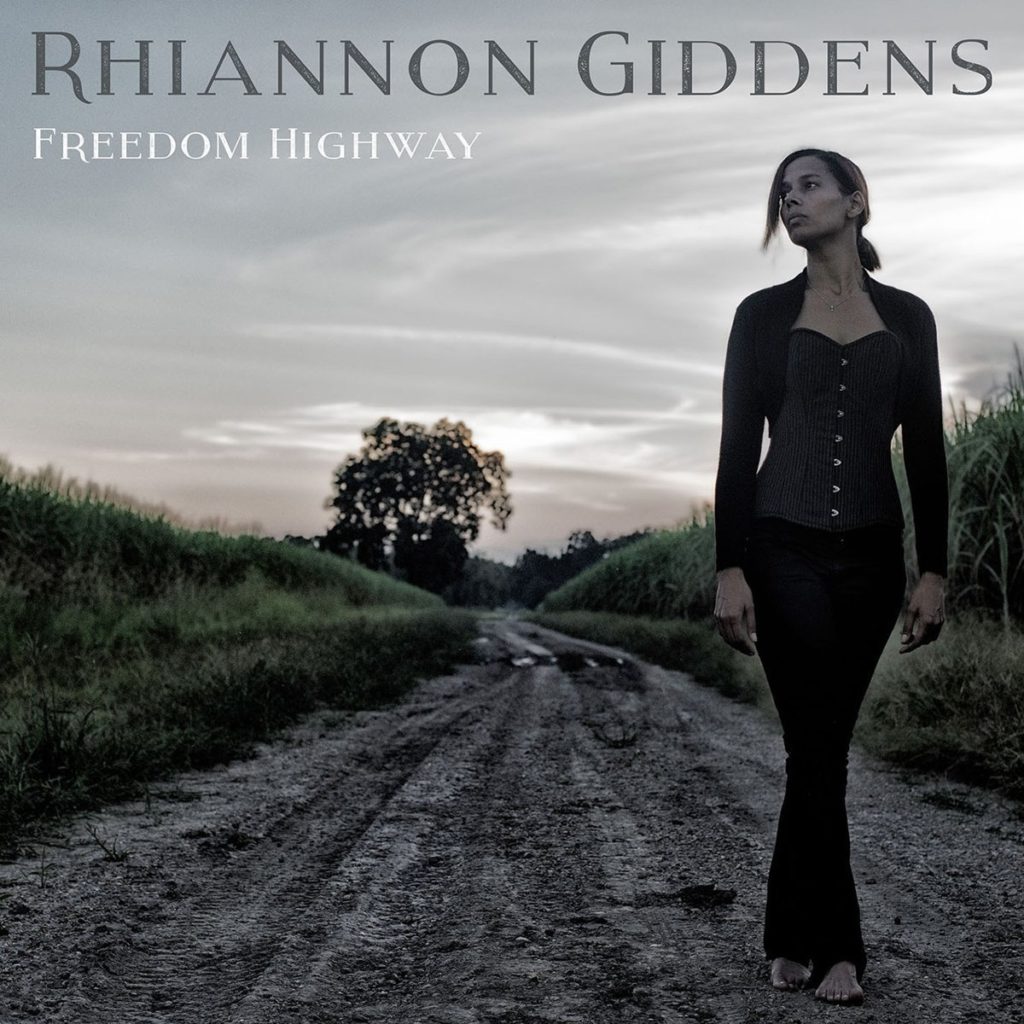 North Carolina native, Giddens, is a multi-talented artist. The vocalist, violinist, and banjo picker is one of the founding members of the Grammy winning Carolina Chocolate Drops. She's also skilled in the genres of bluegrass, gospel, soul, and Celtic music, to name just a few.
Giddens' crystal clear, soprano drives home the narratives of slavery, civil rights, and the African American experience of the last century, including those ripped from today's headlines. The title track, "Freedom Highway," comes from her absolutely incredible cover of the Staples Singers classic. A master folklorist, Giddens strips away the perceived innocence of America in a dozen tracks.
Her most recent offering, Freedom Highway is not just an indictment of white America. She takes all into consideration, including her bi-racial heritage, but lays it on the line in an enjoyable, thought-provoking package.
5. Ry Cooder – Pull Up Some Dust & Sit Down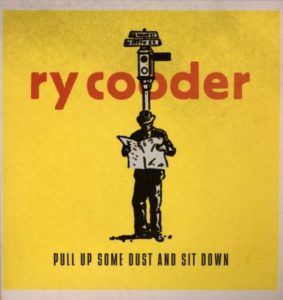 Cooder, known best for his multi-instrumental prowess, and blues influence, has been making music since he first picked up a guitar at the age of three. Around the age of 15 he was picking banjo with Bill Monroe and Doc Watson. For the last 50 years, he's been a star in his own right, a sought after session musician (that's him playing mandolin on the Rolling Stones' "Love in Vain"), and has hit all the musical buttons from blues to Tex-Mex.
Pull Up Some Dust & Sit Down, is arguably his most poignant work to date. He takes on the bank bailouts, the anti-immigration movement, the ongoing wars in the Middle East, and much more. All the while, Cooder does it with wit, sarcasm, and his acknowledged musical mastery. Americana, by its very name, takes into consideration everything American. The good, the bad, and the inconceivable are all topics on this one.
Although the vinyl price on Amazon ($88.00) is much higher than the MP3 or CD prices, you may be able to rummage the bins of your local record store and find a discounted price. It's worth the hunt.
6. The Jayhawks – Hollywood Town Hall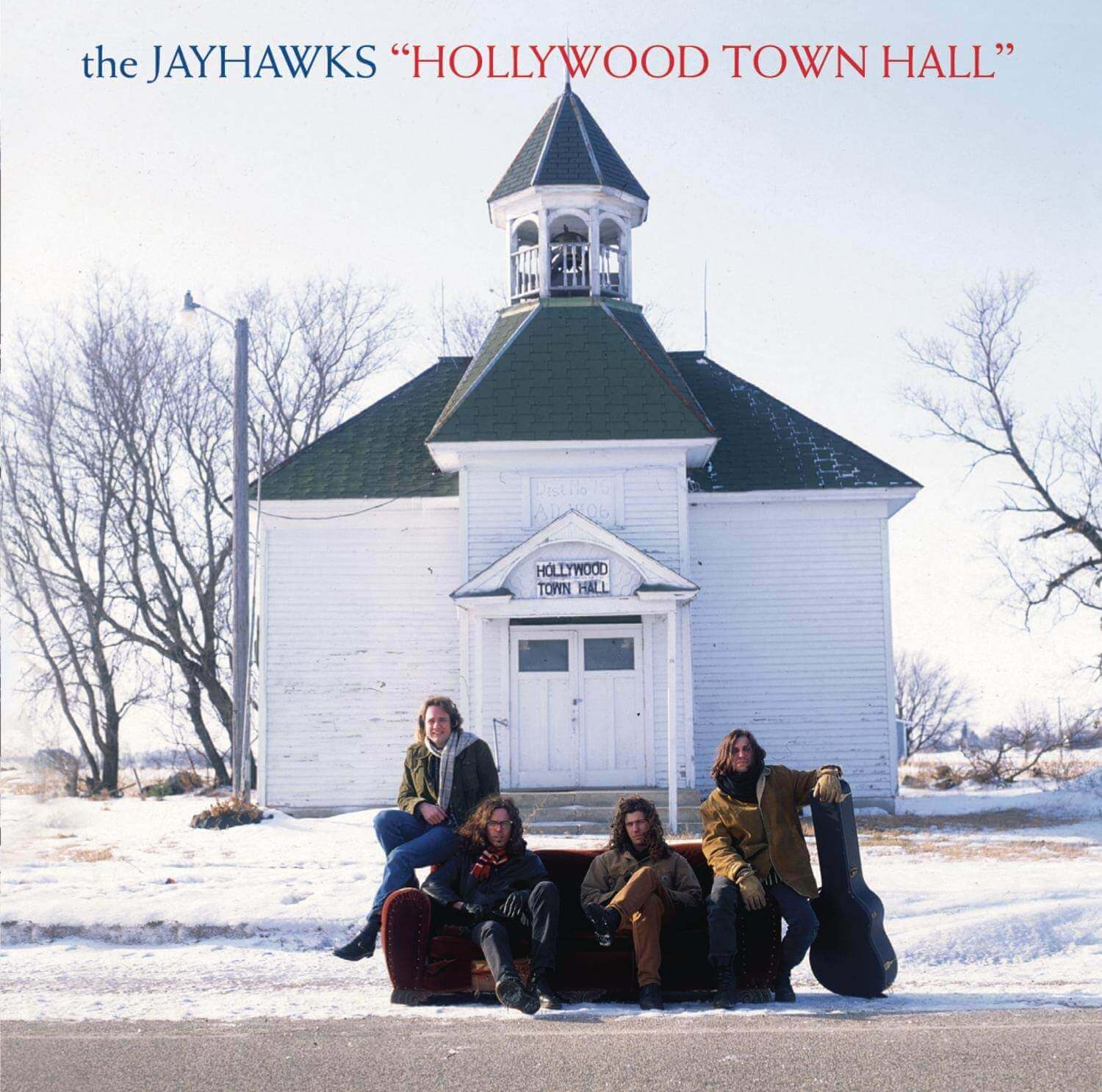 Although one might think from their name that The Jayhawks hail from Kansas, they are actually a product of Minneapolis, Minnesota. Releasing their eponymous, independent, debut in 1986, they were soon taking the country by storm. Often described as country/rock, or alt/country, the band is actually a pioneer in the modern Americana sound.
Hollywood Town Hall is their first major label album. Released on the Def American label, (now known as American Recordings under the umbrella of Universal Music Group) in 1992, it contained their first hit song, "Waiting for the Sun." The burgeoning new Americana movement stood up in droves and took notice. Although The Jayhawks have had their issues as a band, with several break-ups and reunions, they still stand as a pillar of the genre.
Luckily for us vinyl lovers, the release was re mastered, and put out as a album in 2014. Although the MP3 download contains 15 tracks, the best 10 were selected for CD and vinyl release. The best part is, it's only about seven dollars more.
7. William Bell – This is Where I Live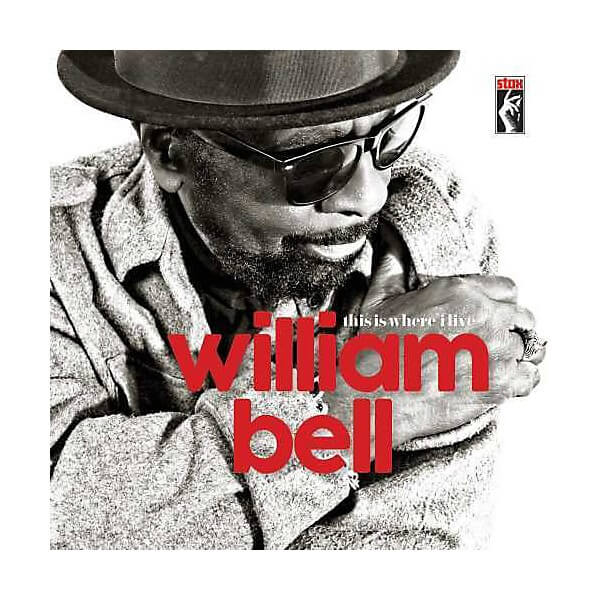 When most of us of a certain age hear the name William Bell, we think Stax Records. After all, it was 60 years ago when Bell first started working as a songwriter for the iconic label, and began backing Rufus Thomas. His soulful songs have been covered by Jimi Hendrix, Etta James, and Warren Haynes, but most famously by blues legend Albert King. "Born Under a Bad Sign" has become a blues standard.
After a 30 year break, Bell came back in 2016, at the age of 76, with This is Where I Live. Pure Memphis R&B, both old school and new, permeate this great Stax release, and it doesn't take more than a minute to realize Bell hasn't missed a step in all that time we've been missing his work. Powered by singles including "Mississippi-Arkansas Bridge," and his own take on "Born Under a Bad Sign," the album won the Grammy for Best Americana Album.
According to Business Insider, streaming of "Born" increased by 4,950% on Spotify, and 12,085% on Pandora. We say screw those penny paying services, buy the album, drop the needle, and enjoy this one as it was meant to be.
8. Jason Isbell – The Nashville Sound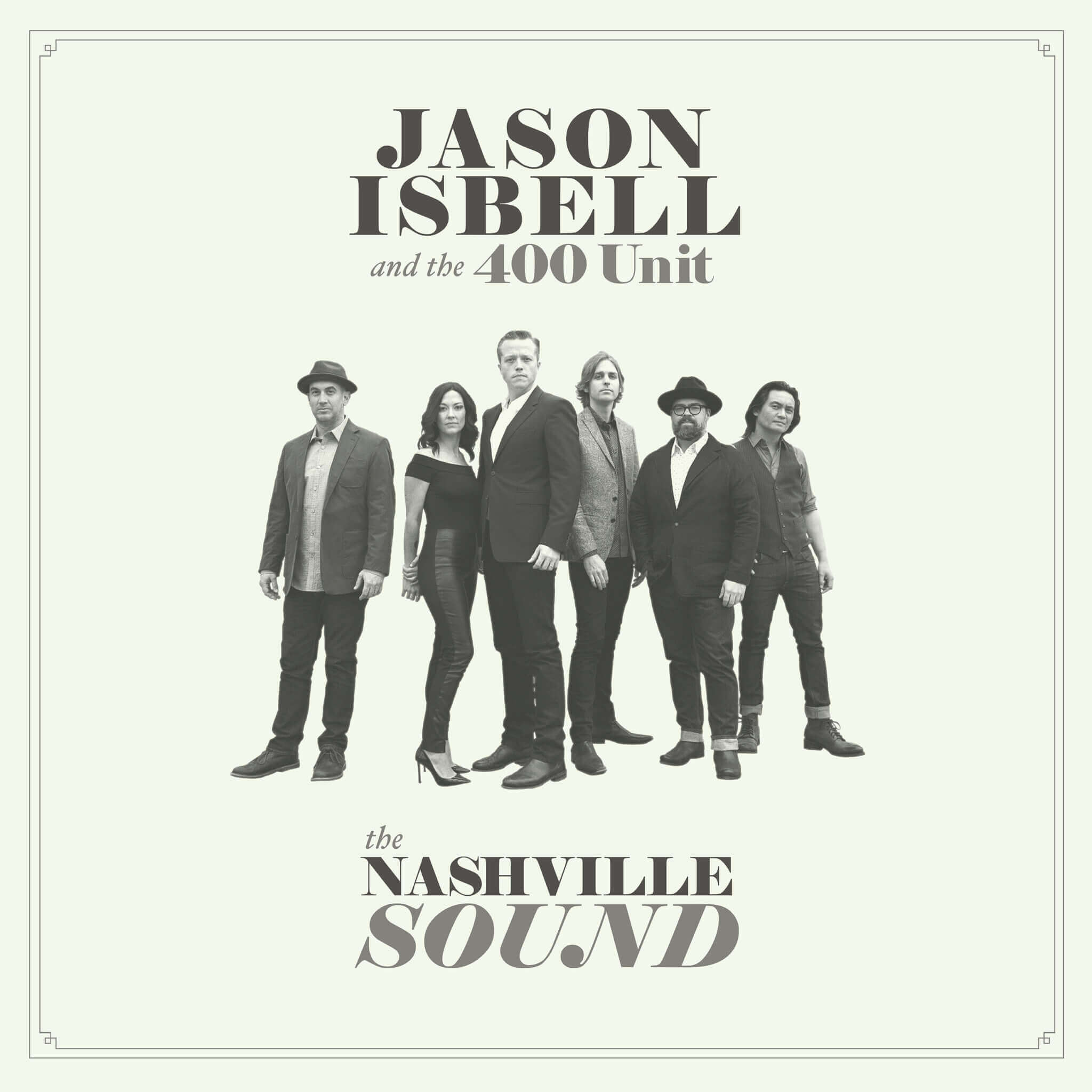 Isbell was born and raised in rural Northern Alabama. His grandfather and uncle both showed him how to play a variety of instruments, starting with the mandolin when Jason was only six years old. Schooled on the sounds of church, the Grand Ole Opry (Isbell played there at 16 years old), bluegrass, and the Muscle Shoals sound, he joined Drive-By Truckers at the age of 22. Spending seven years with the band, he's moved on to more solo work, and his newest band, 400 Unit, made up primarily of musicians from the Muscle Shoals area.
The Nashville Sound is the newest release on our list, dropping just a couple weeks ago on Southeastern Records. Isbell and the 400 Unit won two Grammy Awards, and two Americana Music Awards for their previous release, Something More Than Free, in 2015. The Nashville Sound debuted at #4 on the Billboard charts, a full two steps above that previous award winner. One song that immediately caught our attention was "White Man's World." With a seemingly non-politically correct title, we had to give it a listen. Hint: it's not what you think.
The genre of Americana is alive and well, with Isbell & the 400 Unit breathing renewed vigor into the style. Cue it up and hear for yourself.
9. Justin Townes Earle – Harlem River Blues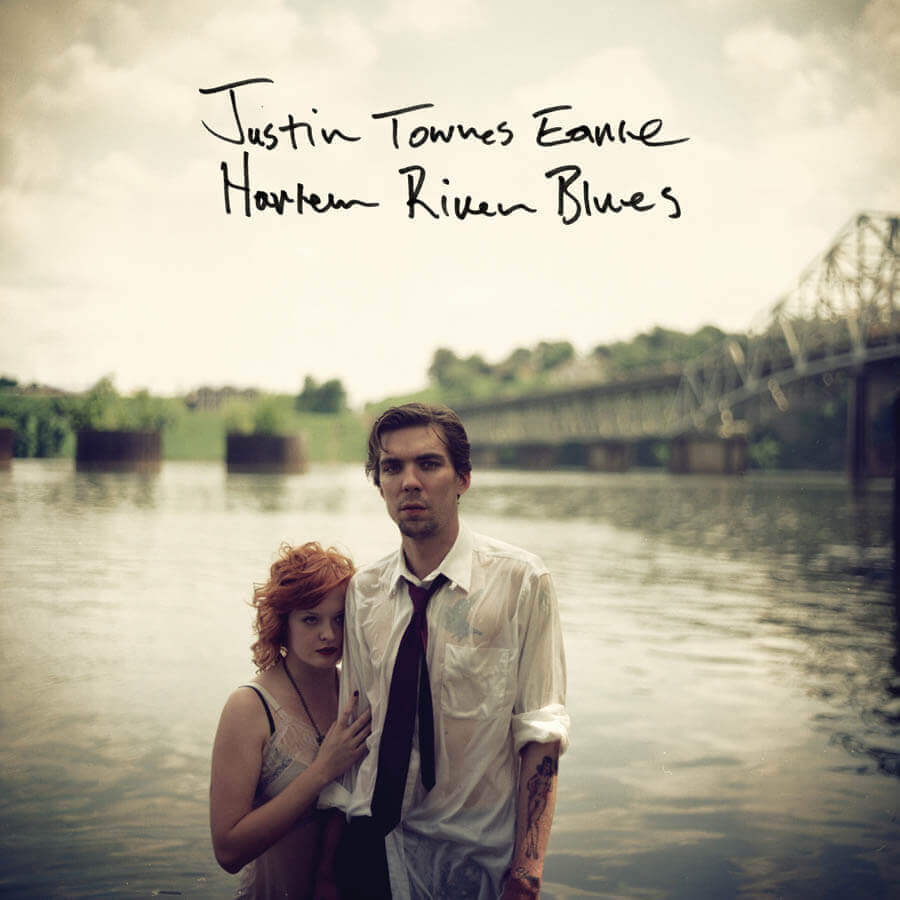 What do you do when you're the son of iconic outlaw country rocker Steve Earle, and named for his mentor, Townes Van Zandt? You obviously go into music. The younger Earle did just that, growing up in Nashville, Tennessee and playing in his father's band. He followed in his dad's footsteps in the addiction department as well, but has been clean for over 7 years.
Harlem River Blues is Earle's third studio album, and was released in 2010. Taking his southern roots, and mixing them with a big city feel, this album is as at home being played on a front porch as it is on a fire escape. From the rockabilly vibe of "Move Over Mama," to Motown-ish groove of "One More Night in Brooklyn," this is one of the records that you want to play again, as soon as it ends. Spoiler alert: Jason Isbell appears on this Bloodshot Records release, providing guitar, and joining in on the choir vocals.
Second generation artists sometimes find it hard to fill the shoes of their famous parents. Earle has slid into his pop's worn boots quite comfortably and is carving his own persona into the Americana landscape.
10. Old Crow Medicine Show – Remedy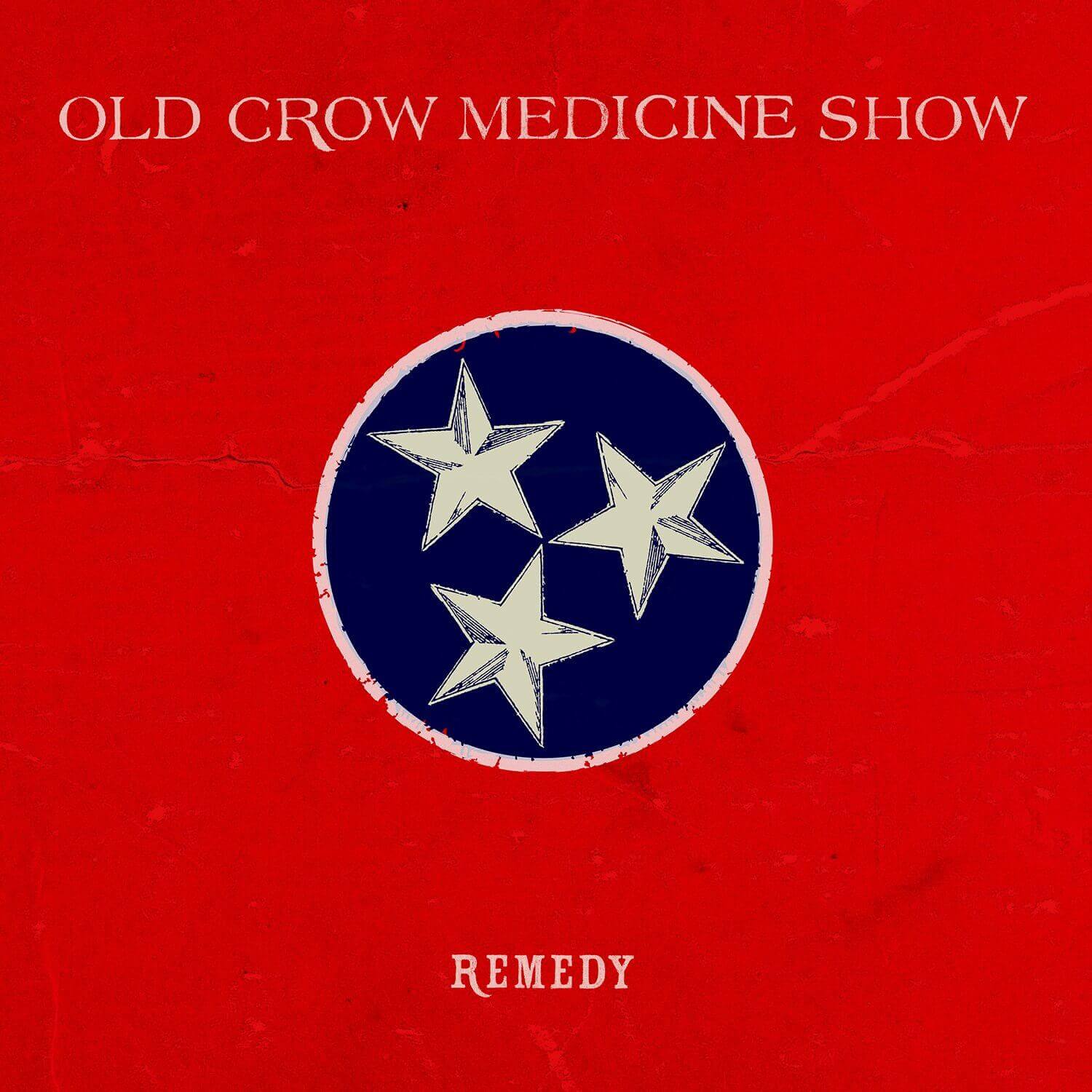 What would a list of Americana must hears be without something truly old-timey? Old Crow Medicine Show fits that bill. They were discovered by bluegrass paragon, Doc Watson while they were busking outside a pharmacy in Boone, North Carolina. Considered one of the most influential groups in the genre, they've been putting out old fashioned music with the energy of punk rockers since the turn of the century.
Remedy gets our vote for this list due the incredible amount of string band awesome crammed into just 13 tracks. We started stomping our feet at the outset with "Bushy Mountain Conjugal Trailer," and by the time "The Warden" finished playing were happily exhausted. If "Brave Boys," or the lyrically explicit "Shit Creek," don't get you up and moving, have somebody take your pulse.
That old-timey sound never truly gets old. It's been coming around since it broke from the Appalachian Hill Country more than a hundred years ago, and still tickles our fancy. It'll tickle yours too, we gar-un-tee!
Happy Independence Day from American Blues Scene!