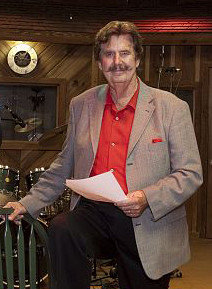 Muscle Shoals, AL – Rick Hall, known as the "Father of Muscle Shoals Music" has died. Hall was 85 years old.
Roe Erister "Rick" Hall, is familiar to millions as the owner and proprietor of FAME Studios in Muscle Shoals, Alabama, which produced hit recordings for the likes of Aretha Franklin, Wilson Pickett, Otis Redding, James and Bobby Purify, Clarence Carter, and more. Duane Allman was a session guitarist at the studios for a time.
Hall focused more on mainstream pop material after signing a distribution deal with Capitol Records in 1969. The studio then produced hits for many artists including Paul Anka, Tom Jones, and Donny Osmond.
In 1969 the FAME Studio house band, the Muscle Shoals Rhythm Section, renowned throughout the industry as "The Swampers" left and founded their own studio, Muscle Shoals Sound Studio on Jackson Highway in Sheffield. That effort was made possible by Jerry Wexler providing start-up funding. Hall hired the Fame Gang as his new studio house band.
In 1971, Hall was nominated for a Grammy Award as Producer of the Year. In the mid-to-late '70s he trained his focus on country music, recording hits for artists including Jerry Reed, the Dixie Chicks, Ronnie Milsap, Tim McGraw, Alabama, and many others.
In 1985, Hall was inducted into the Alabama Music Hall of Fame. His induction citation referred to him as the "Father of Muscle Shoals Music."
Through sales of some of his publishing catalogs, and earnings from dozens of hit recordings over the years, Hall was considerably well off. He had told a reporter in 2009 that he'd donated his home to a charity supporting abused and neglected children.
The 2013 documentary Muscle Shoals depicted both the struggles and accomplishments in Hall's life. In 2014 he was awarded the Grammy Trustees Award for his "significant contribution to the field of recording." Hall published his memoir, The Man from Muscle Shoals: My Journey from Shame to Fame in 2015.
Hall is survived by his wife, Linda, and sons Rick Jr., Mark, and Rodney.
Fame Studios reports funeral services will be Friday at Highland Park Baptist Church. Visitation is at noon. Services at 2 p.m.
*All images by Carol M. Highsmith