The right setting to experience the blues live, 16 Toneladas Rock Club was the perfect environment. There was a magical energy in the room before the show even started. By the end of the show the reason was clear. Fans here know Eric Gales is a phenomenal musician. But in all senses of the word: guitar player, entertainer, songwriter and truthsayer. Fans were in for a great night, worth every euro spent.
The band riffed away as Eric entered the stage. But before Eric even strapped on his guitar, he approached the edge of the stage and stood facing the crowd with his hands folded in prayer position by his face, head slightly bowed in a moment of humble thanks for the musical communion that was about to unfold. Then the suspended jam gave way to a smoking instrumental version of Howlin' Wolf's classic "Smokestack Lightning."
Next, they went into "You Don't Know The Blues," a dark, hard-rocking backbeat that lyrically sets the record straight. The verses are a call and response of life's trials.
"If You ain't been to jail, (You Don't Know The Blues)
And nobody post your bail, (You Don't Know The Blues)"
Then the chorus proclaims redemption: "Trying to make amends for the things I done."
Except for Sea of Bad Blood, the rest of the set showcased new material from Eric's 2022 release titled Crown. Co-produced by Joe Bonamassa and John Smith.
Here Giles bares his soul with everything he's got. His songs tackle real issues of personal struggle and social injustice. Not least of all he is a messenger of human compassion. A wise man who evolved from his own life lessons. Sharing simple antidotes that are profound, relevant and relatable to the everyman.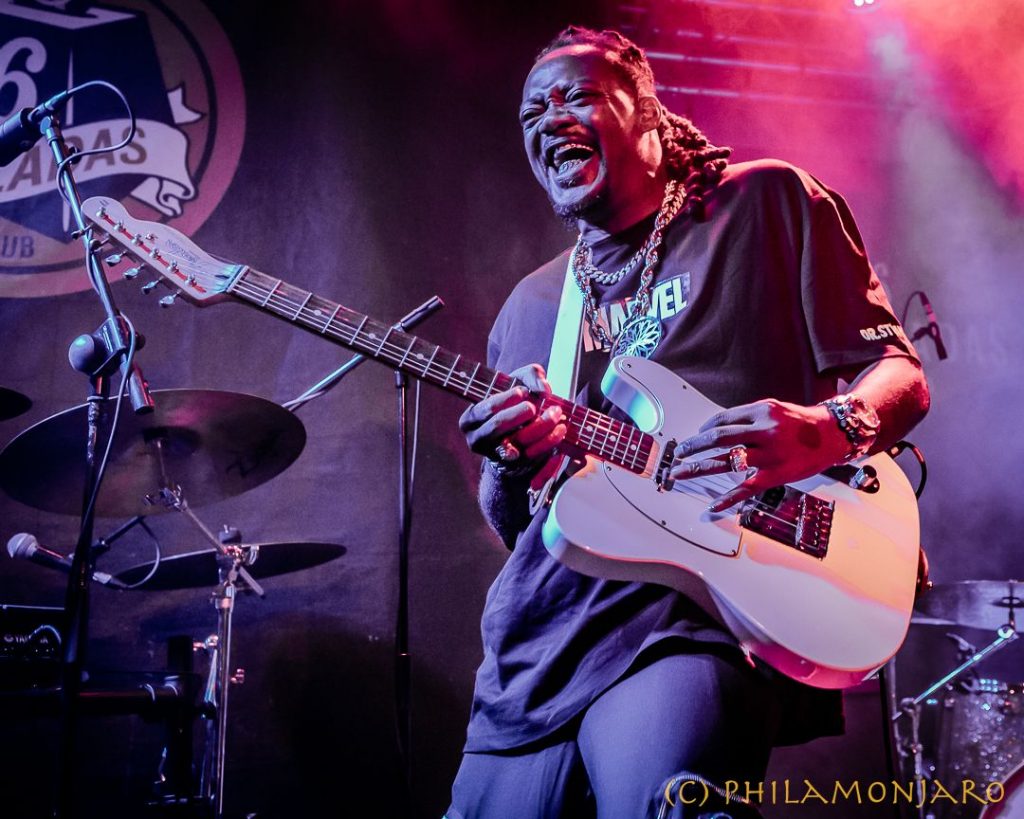 "Survivor" continues on theme with a slower, swampy groove. "Persecuted for the look on my face, Don't tell me it's about race." Again he finds redemption in the chorus. "I believe we can grow. Plant those seeds that you grow."
"The Storm" continues his search asking: "How can you love what I do but hate who I am?"
Between numbers, Gales mentioned that the band had yet to retrieve their luggage and instruments and were playing on other's gear and wearing what they could find on a shopping spree at a local Primark. All taken in good stride, Gales proclaimed "This show must go on! We are giving you everything we have, without everything we need. So I hope you guys are having a good time!" The fans roared in support. A refreshingly lighthearted outlook, but given well crafted words on humanities' bigger struggles, Gales took it all instride.
They slowed things down playing "Stand Up," a reflective gospel ballad. "I think it could be globally relative, I think you can understand." Its for anything that is not right, racism, discrimination, killings, everything that is wrong, we have to stand up." Gales sincerely pleaded.
"My Own Best Friend" is a jazzy cabaret number that begins by confessing of doin' time. But by time the chorus enters, it explodes with a gospel-eque epiphany proclaiming "I could not comprehend, I have to be my own best friend." At the end of the song, Gales vamped the chorus a capella. The audience was silent, You could hear a pin drop. After a couple rounds, he motioned the crowd to join in. And they did. Testimony to his command of the room and the audience hanging on to his every lyric. It was a beautiful moment. Very inspirational.
Eric has mastered his own playing style combining use of a pick while fingerpicking with his remaining fingers making for a fast, concise and dynamic approach. His playing has a certain rhythmic snap attacking the strings; then he can quickly turn to gentle, intricate jazz riffs. No limits. His blues solos can seamlessly drift from shredding then onto the next muse. 
On kit drums: Nick Hayes, Keyboards: Jonathan Lovitt, Bass: Smoke Face Bass, (a mysterious, mask-man who was never introduced by name) and his wife on percussion as well as a featured vocalist, LaDonna Gayes. Collectively they created a big sound beyond any quintet. One could tell they had mad respect for each other and were having great fun together. But for those close up to the stage, the expressions between Eric and LaDonna were so sincere, loving, caring and supportive one could tell that they have something special as both musical and life partners. I could swear they were swelling up with tears at times.
Eric closed the show with the title track "I Want My Crown." During his introduction, out of nowhere, a fan reached up with a costume crown that he donned for a moment before resting it on his microphone stand. A touching moment that merited a fist bump and a hearty thanks. These fans pay attention to their musical heroes.
This track is a fast blistering, funky groove where Gales stakes his ground. It is not about awards or titles, but rather owning the best person he can be. A crowning way to end the evening. The bottom line: go see The Eric Gales Band. You will walk away impressed and inspired.
Check out Don Wilcock's recent in depth ABS interview with Gales, as well as David Scott's April coverage of an England show.
Images: © Phil Solomonson / Philamonjaro Studio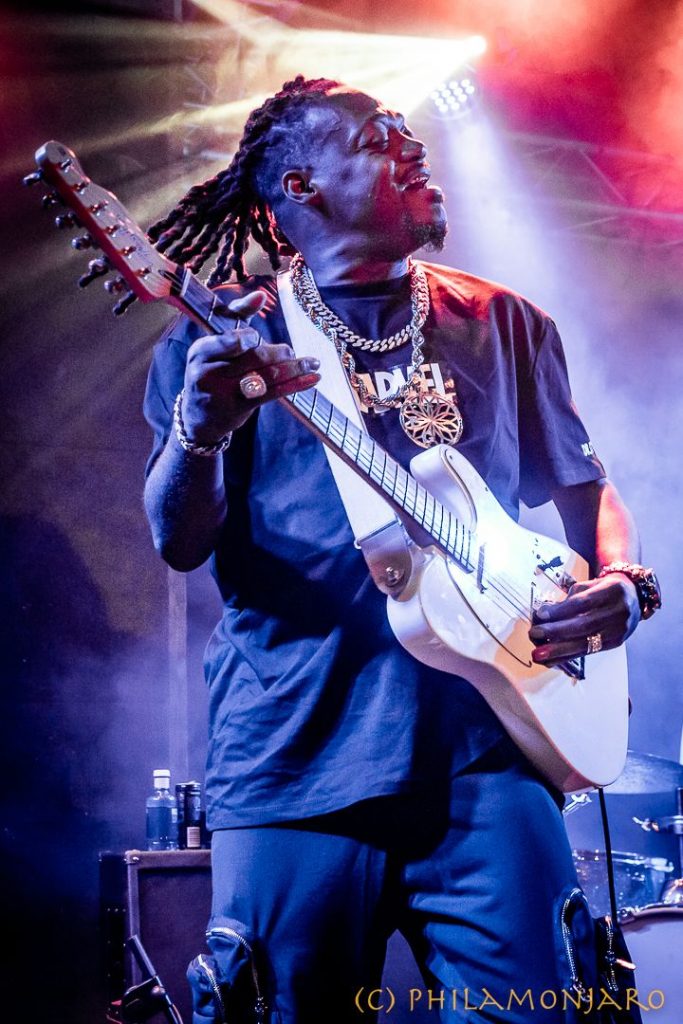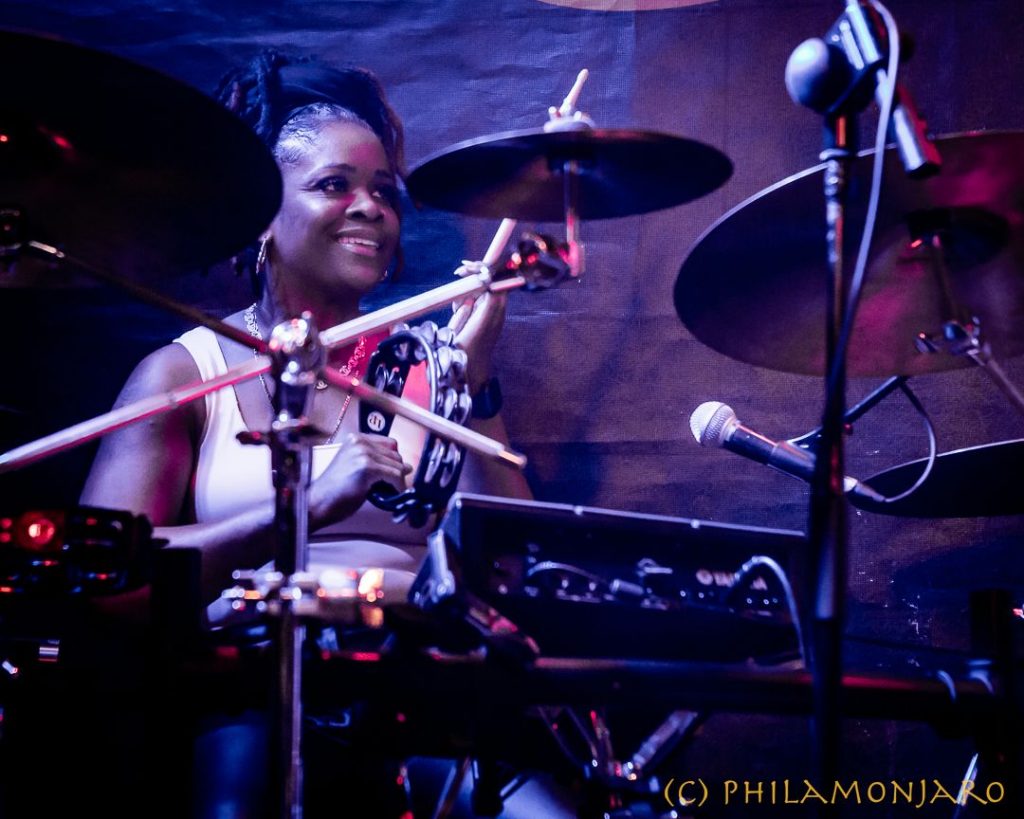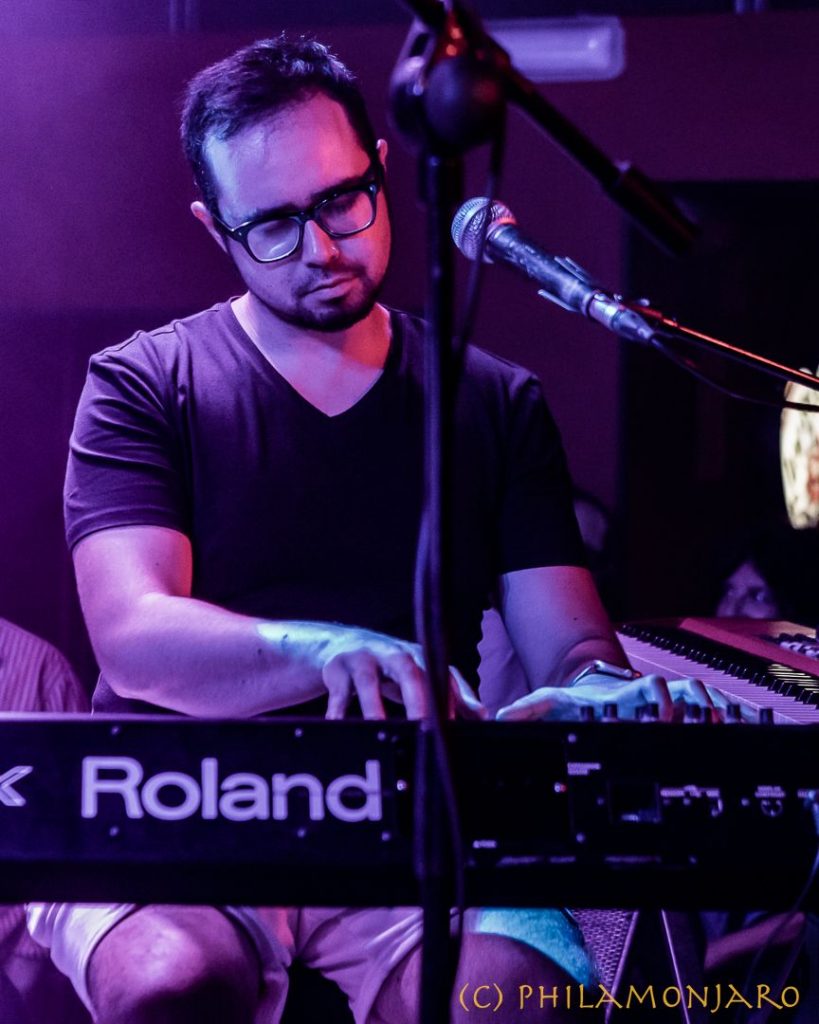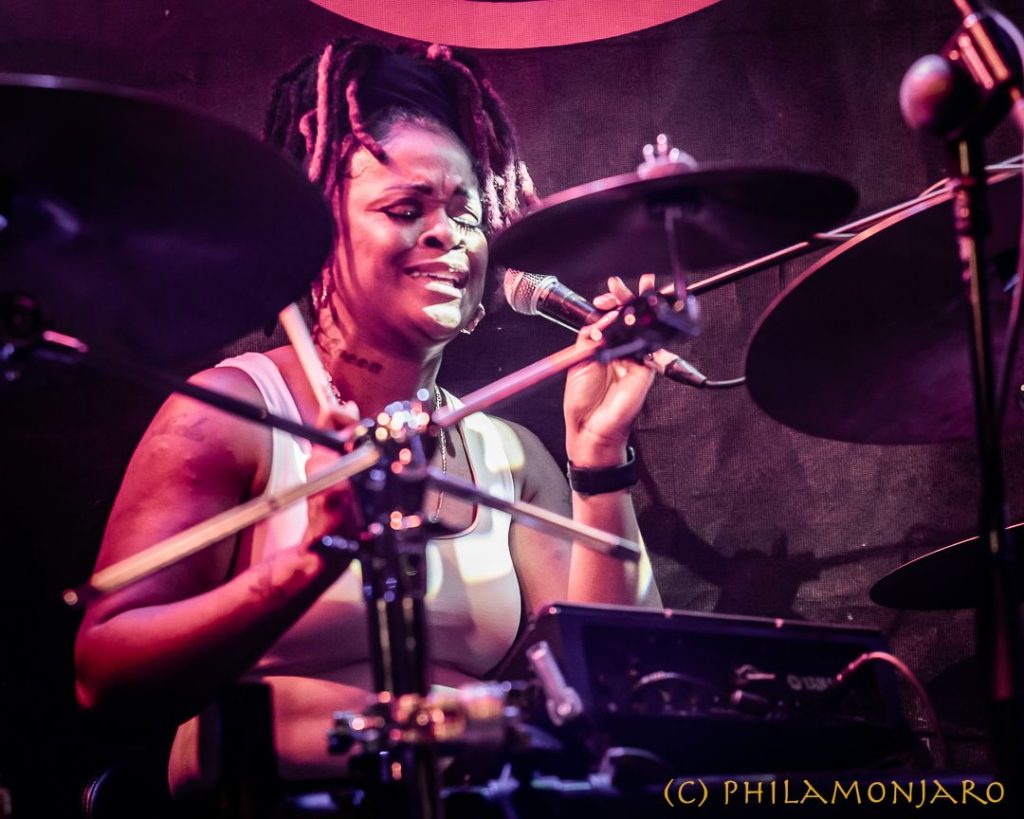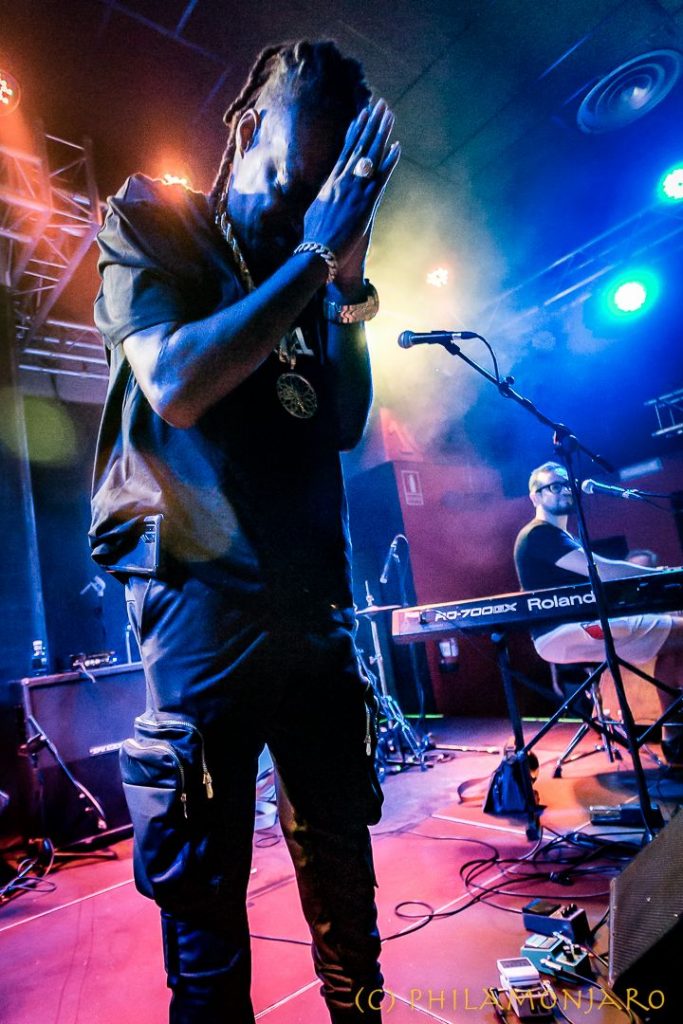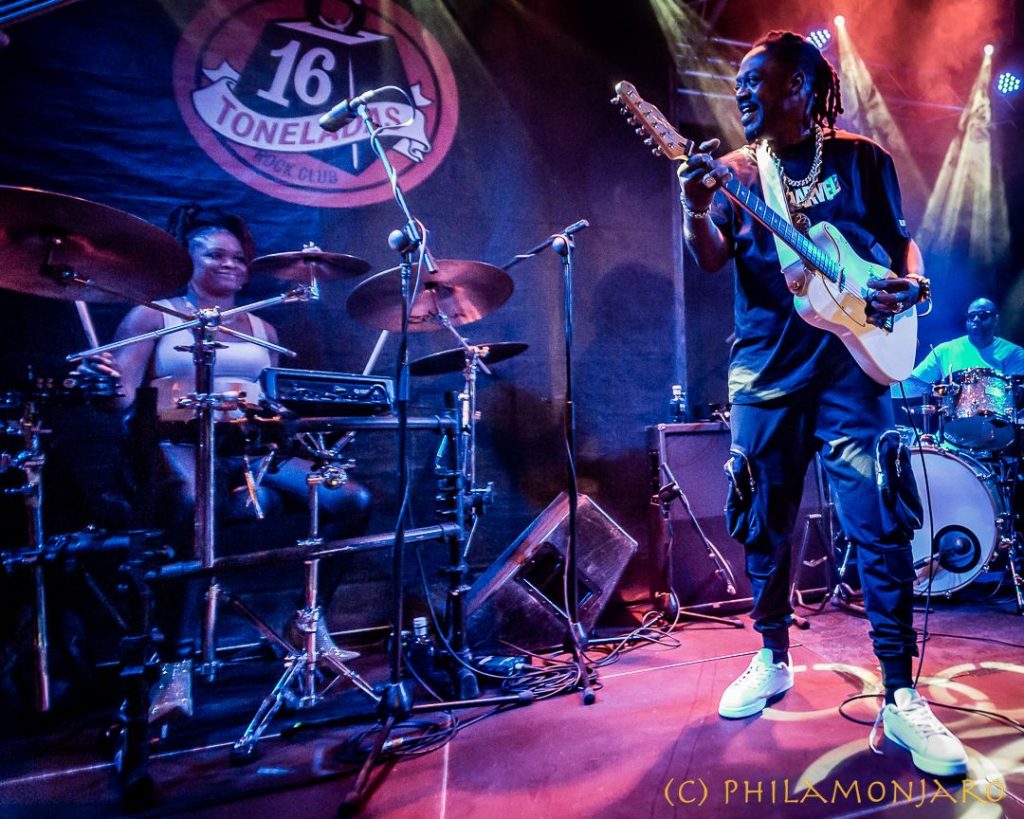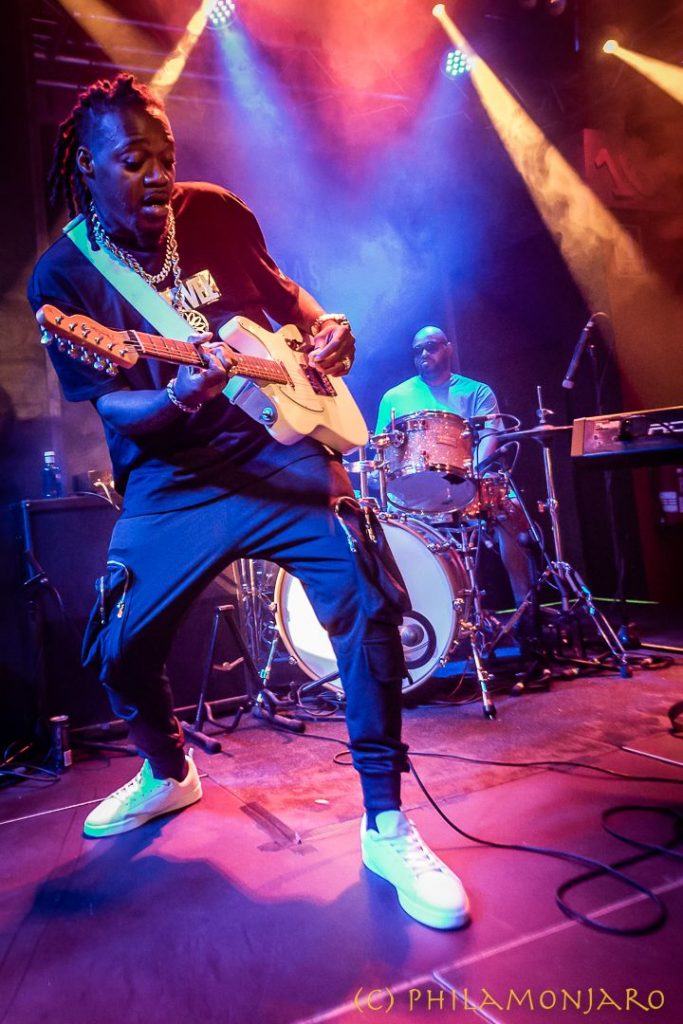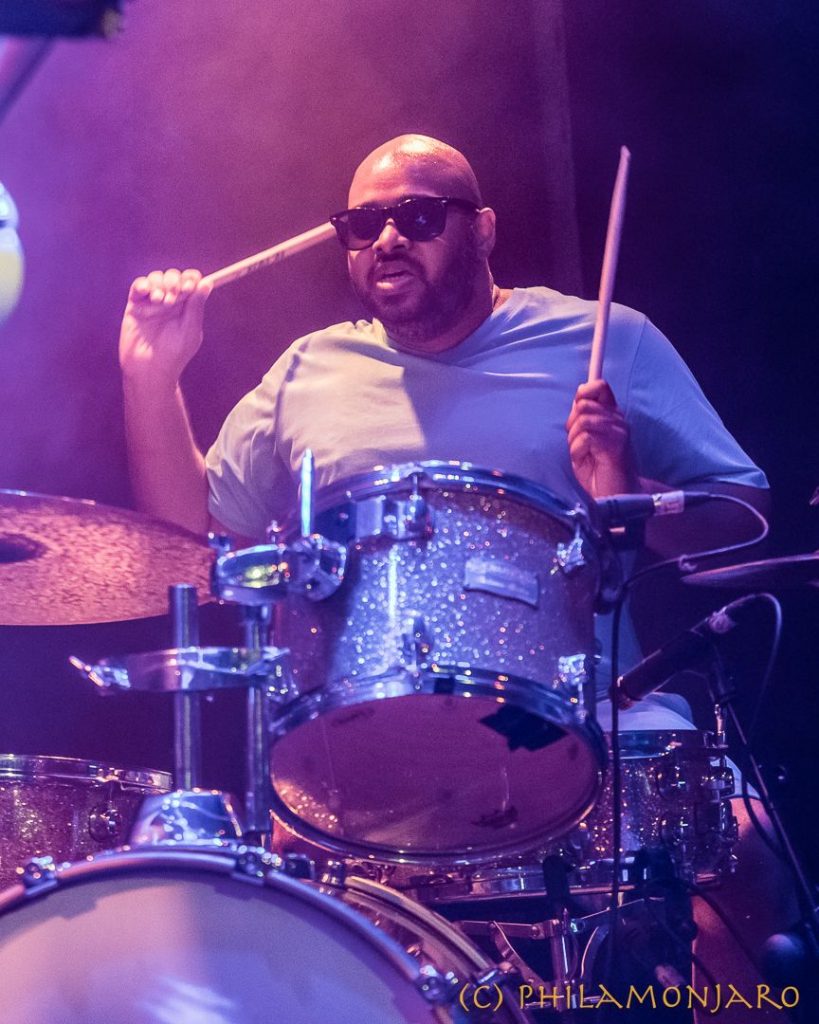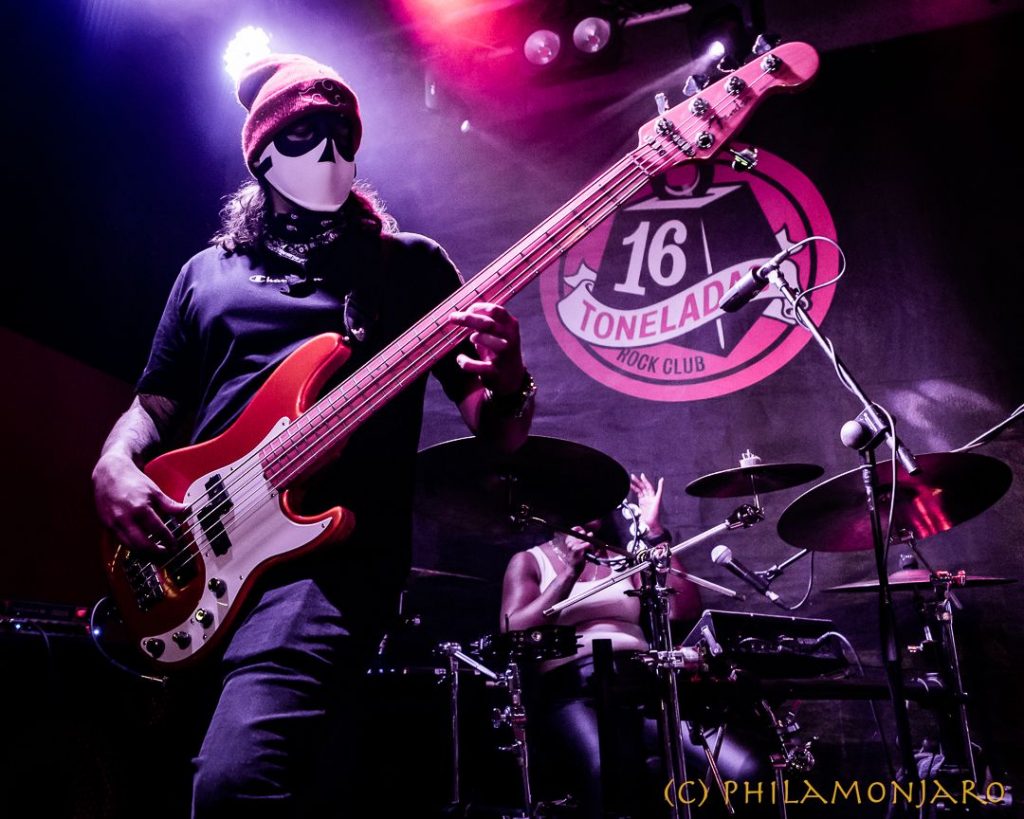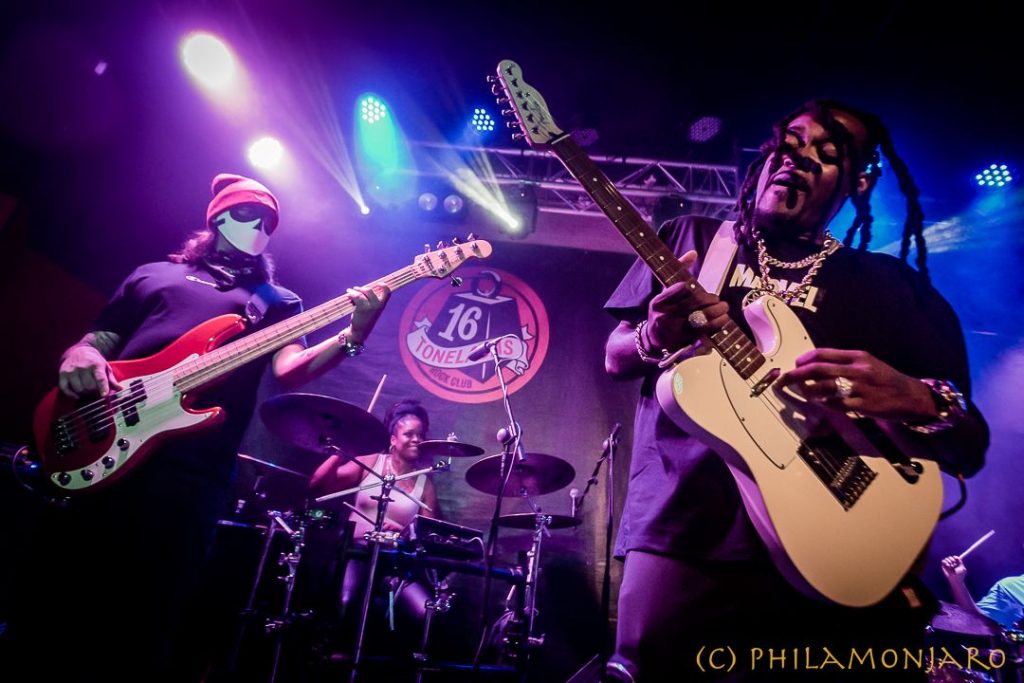 Set List:
Intro
Smokestack Lightning (Howlin' Wolf)
You Don't Know the Blues Survivor
The Storm
Put That Back
Stand Up
Take Me Just as I Am
My Own Best Friend
Praise worship
Sea of Bad
Blood Too Close to the Fire
I Want My Crown
Images: © Phil Solomonson / Philamonjaro Studio