Editor's Note: It was a good year for blues releases! Now that we're approaching the end of 2012, select American Blues Scene staff are releasing three sets of our favorite albums of 2012. In our office, blues music graces the airwaves nearly 24 hours a day, from hundreds of albums that have been sent to us. It's hard enough to pick which incredible albums we can review with our limited time constraints, but picking the ten best? Well, we took a stab at it… then woke up at 3:00 in the morning with cold sweats about who we forgot. Thank god this only happens once a year!
Matt & Glen's Thoughts on Their List: Lists suck. It wasn't so bad picking what we felt were the top of the heap. It was excruciating having to whittle it down to just ten. But the soundtrack was unbelievable!
Matt & Glen's "We're Sorry, They Made Us Pick" List
(Don't like it? Check out Mike's list!)
Gary Clark Jr. – Blak and Blue – Gary has really blasted into his well-deserved time this year. We have practically wore out this record playing it. True, this isn't all blues in it's strictest sense, but his interpretations of standards like Albert Collins' "If You Love Me Like You Do", and Clark's endlessly catchy Stones-esque, 12 bar "Travis County", not to mention an incredible "Bright Lights, Big City" make this album one of the greatest of the year. Gary is now poised to bring his psychedelic, overdriven version of blues to great masses, and he deserves to have the support of the blues community. Of course, his recent Blues Music Award nomination for this album is a good indication that he does!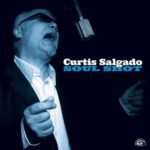 Curtis Salgado – Soul Shot. Talk about soul. If you've never heard Salgado, you are missing out. The venerable, long-time soul blues singer won a BMA last year for his contributions, and in good reason. "Always give it your best," he told us. "Be honest and be real. Treat every show like it's the biggest night of your life." If you love soul blues icons like Otis Clay, and anything from Stax Records' repertoire, Curtis is championing the genre with his breathtaking vocals.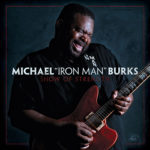 Michael "Iron Man" Burkes – Show of Strength. Talk about bittersweet. On his way back from a european tour, the "Iron Man" collapsed in an Atlanta airport and died months before his incredible album was to come out. What he left as his final contribution was nothing short of amazing. Screaming guitar, powerful vocals… Michael left us with a fine statement of who he is and what he stood for. Every ounce of playing on this album is a cut above the rest, and every note is right where it should be. Thank you Michael: We will miss you more than you could realize.
The Reverend Peyton's Big Damn Band – Between The Ditches. We love Peyton. The last live Rev. show we went to, we saw something incredible: college students and young people mouthing every word of every track, right alongside the blues die-hards. Ditches is everything you'd expect from Peyton and company. Broke Down is a hilarious twist on Johnny  Cash's "I've Been Everywhere", "Devils Look Like Angels" shows off some of Peyton's licks and incredibly witty lyrics. This is one album we've listened to all the way through time and again.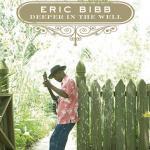 Eric Bibb – Deeper in the Well. What Bibb can do with an acoustic guitar can play circles around many who use pedals and tones and endless arrays of gadgets. There isn't a lot that simply slaps the listener in the face on Well, and yet there's a mysterious, earthen feel that is infectious and impossible to stop listening to. Back in April, we mused that this expansive sound could well be the genius that is Eric Bibb. He gets his deep cajun wheels turning, while peppering in some bluegrass and endearing lyrics. A Bob Dylan cover at the end is particularly enjoyable.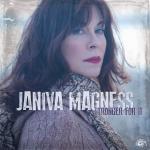 Janiva Magness – Stronger For It. When this came out in April, we said it was "the gospel". The Gospel of a dynamic blueswoman, the gospel of the blues, the church-soaked southern gospel sound that drenches the album… the gospel of unmistakably moving vocals. Nearly everything about Stronger For It is dripping with potency; from the blues singer's powerful notes to the lyrics and sheer force of the music. "I might get cut," she croons firmly, "and I might bleed, but I won't cry." The album's title is a telling representation of it's contents.
Dr John – Locked Down. "Dancin' is a very big part of all of what we do," Dr. John recently told us. "If you don't make people dance… what the **** are doin' playin music?" Well, we're dancing to the good Doctor's latest, Locked Down. Produced by Black Keys' Dan Auerbach, we have yet to find a bad track on this album. Funky, ecclectic, haunting and exciting — sometimes all at the same time, the entire album keeps you on your toes, and is without a doubt one of the absolute greatest releases of the year.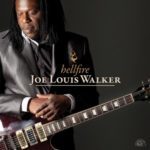 Joe Louis Walker – Hellfire. This album is so fun to listen to. Walker's (pun intended) fire on the guitar and vocals spans the gamut of blues, from traditional to conjuring images of Rolling Stones. Joe is a blast to see live, and holds the rare distinction of being able to translate that live excitement to a genuinely fun album.
Anders Osborne – Black Eye Galaxy. Anders' latest was undoubtedly one of Alligator Records' most popular releases, and in good reason. It's incredible. Galaxy certainly doesn't fit in the 12 bar blues mold, but that hasn't stopped it from being talked about from blues fans across the country and world. We couldn't stop hearing about the album, and we also couldn't stop playing it… or blowing out speakers to "Black Tar", Anders' gut-check song about struggling with overcoming addiction.
Anthony Gomes – Up To Zero. Gomes is just a rockin', rollicking' good time as he continues to carve his own place on the mantle of blues-rock, right next to Walter Trout. What makes this album really interesting is that, though there songs that are not strictly "blues" per se, these still reference blues that the listener will recognize, appreciate, and enjoy. Up 2 Zero is the culmination of all that Gomes has learned over the course of his illustrious career!
 Walking Papers – Walking Papers. While the entire album is clearly not as pure blues as some of our other contributions, this debut album from the Seattle super group, Walking Papers has major roots undertones and enough of what we like about the blues to make the list. The song "Capitol T" is a funky thrill ride, somewhere in between the Texas sage brush, swamp rock and the electric delta. "I'll Stick Around" is reminiscent of some serious hoodoo magic with a haunting melody and seals the deal, gaining them a spot on this list.
 We did say Ten-ish
There were several albums that deserved special mention: We Juke Up In Here, which certainly would top our DVD list with it's authentic, dramatic, exciting delta blues, Corey Lueck's It Ain't Easy, and GravelRoad's self-titled album, which a beautiful blend of the delta blues that they learned from T-Model Ford and a psychedelic 70s vibe.