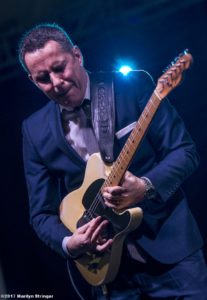 The Blues Foundation's 38th Annual Blues Music Awards on May 11th in Memphis was a six-hour extravaganza that surpassed a title outsiders often describe as "the Grammys of the blues." That moniker is woefully inadequate in defining the caliber, breadth, and depth of talent presented at this, blues' crown jewel event of the year.
Hundreds of performers took the stage to perform an average of two songs each in a flawlessly produced epic presentation with virtually no downtime between the short sets. Kudos to Chief Operating Officer Joe Whitmer for his death-defying logistical triumph. The sound was exquisite throughout. (In an earlier version of this article I referred to Joe as Stage Manager. My bad! Although he was functioning in that capacity during the Awards ceremony, his purview as Chief Operating Officer is much larger than that. Long before earning that title of Chief Operating Officer, Joe was functioning at an extremely high level to keep the Blues Foundation operating with the efficiency expected of an organization charged with being the true umbrella group for blues activity around the world.)
Blues Foundation CEO Barbara Newman told the capacity crowd that she was enjoying this year's BMAs because she is no longer the newbie. One year into her tenure, she has expanded the vision of The Blues Foundation to be more all-inclusive. While rock, soul, and R&B have long been represented in the awards and performances, Barbara is actively seeking a larger role for folk and Americana acts, and women were noticeably more involved in performances that constituted many of the evening's high points.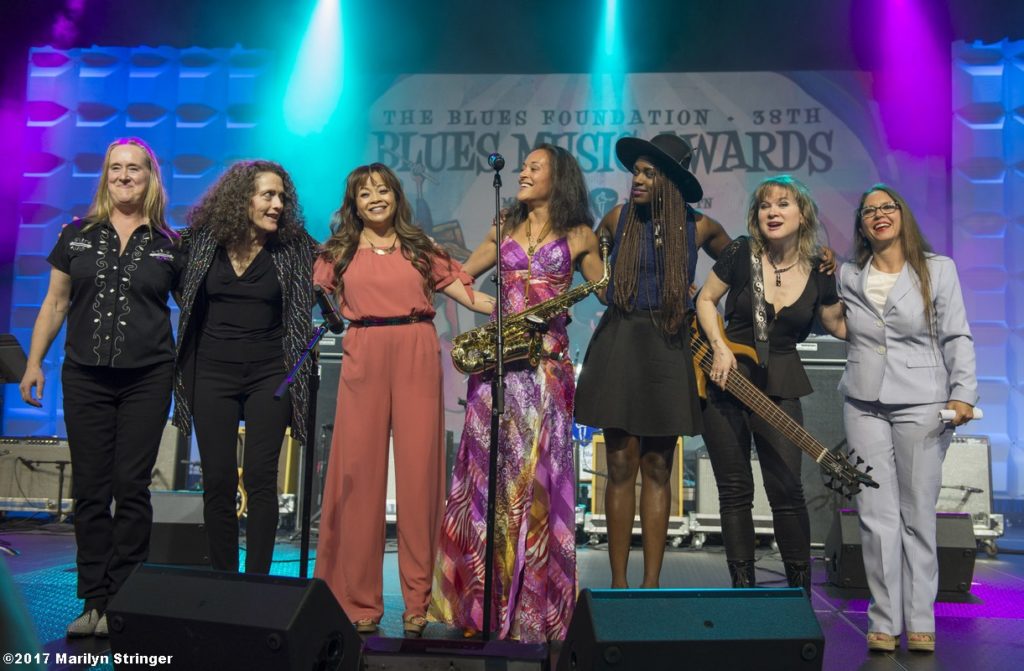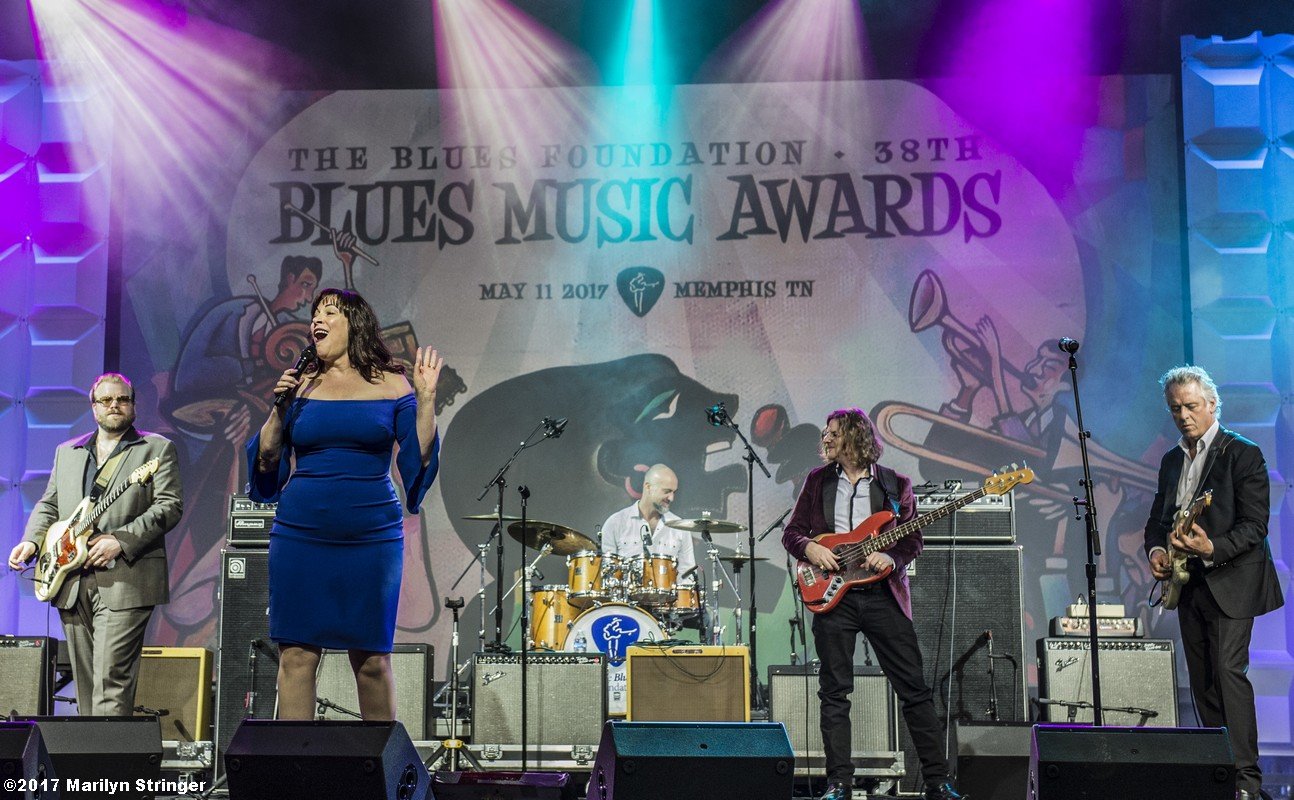 At the beginning of the show, there was a woman's showcase by Terrie Odabi, Lara Price, Fiona Boyes, Nancy Wright and Vanessa Collier. A frequent performer and past BMA winner, Janiva Magness, performed the day before the release of her latest album Blue Again. Being happily married has smoothed her delivery, and she came across relatively subdued next to newly announced Koko Taylor Award winner Diunna Greenleaf whose band Blue Mercy delivered high-octane Texas Boogey even with a last-minute replacement drummer subbing for her own drummer who'd just been in an auto accident. Thornetta Davis did "I Gotta Sing The Blues" nominated for Song of The Year. A veteran Detroit belter and frequent IBC competitor, she came on hot and heavy with material from her strong 2016 CD Honest Woman. Detroit has always turned out edgy performers, and this woman amply represents a city that deserves more attention by a worldwide blues audience. Fiona Boyes, best known for her fiery Aussie electric guitar, played songs from her exquisite new CD Box and Dice on acoustic box guitar with the same gusto she has on electric.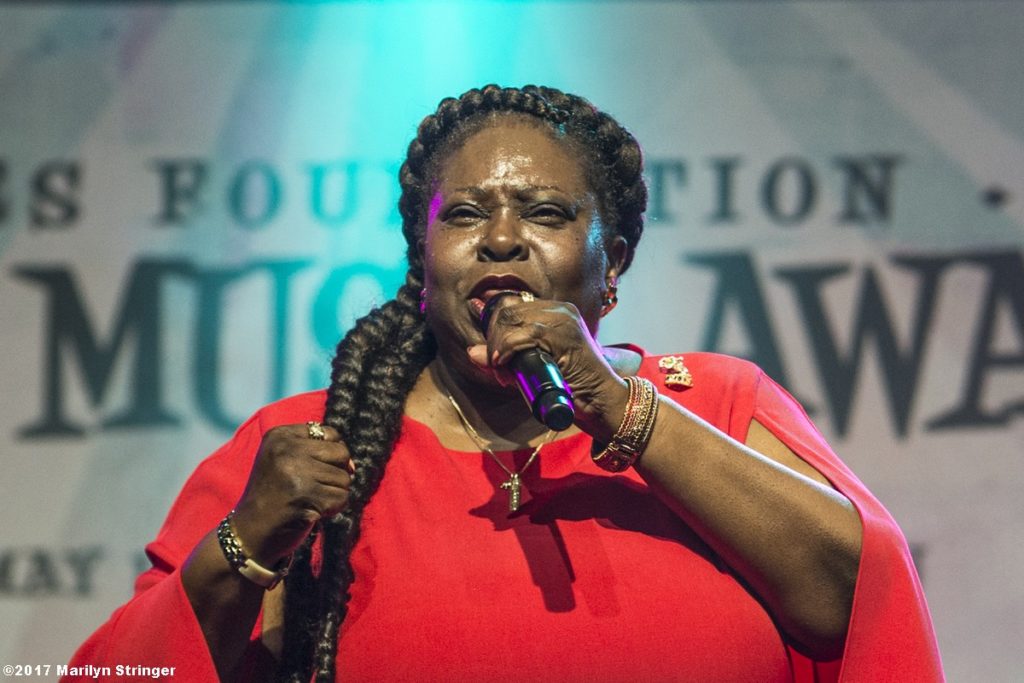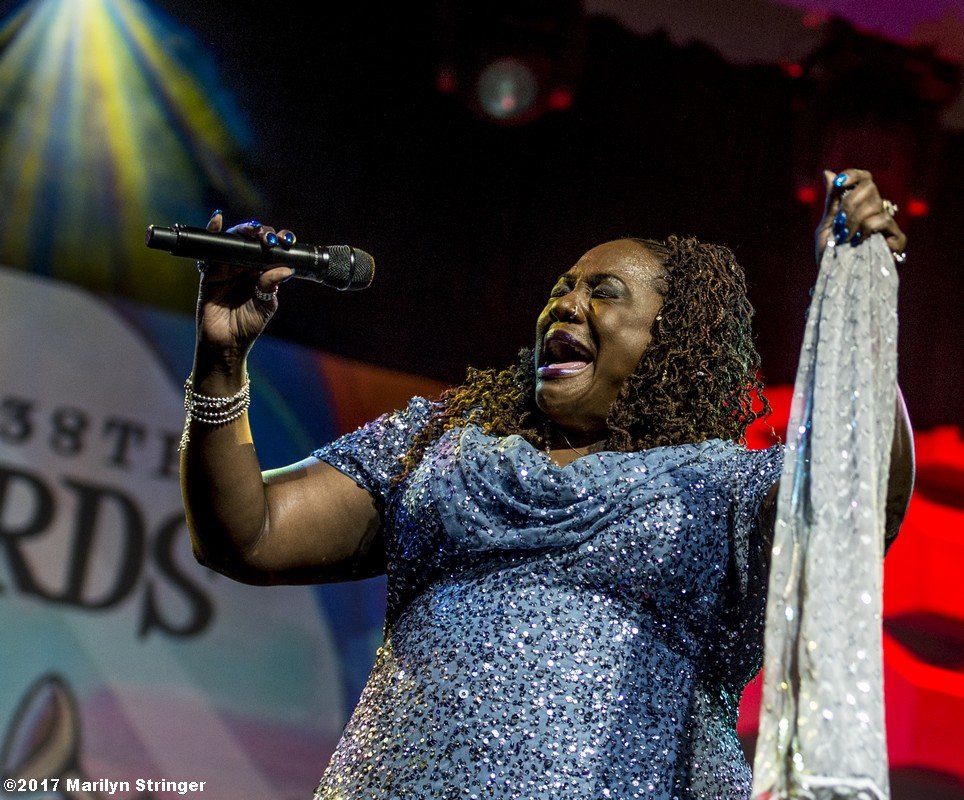 Bettye LaVette won Soul Blues Artist of The Year at the 2016 BMAs and was up for the same honor again this year. She lost to an absent Mavis Staples but offered the standout set of the night with her version of "Bless Us All," a Mickey Newbury song from her Grammy-nominated 2015 CD Worthy. She opened with "Take Me Like I Am" by veteran Eddie Hinton whose work included sessions with Otis Redding, Aretha Franklin, and Wilson Pickett. LaVette, like Hinton, has built a 50-plus-year career rubbing shoulders with the works of legacy artists from a cross section of genres starting at age 16.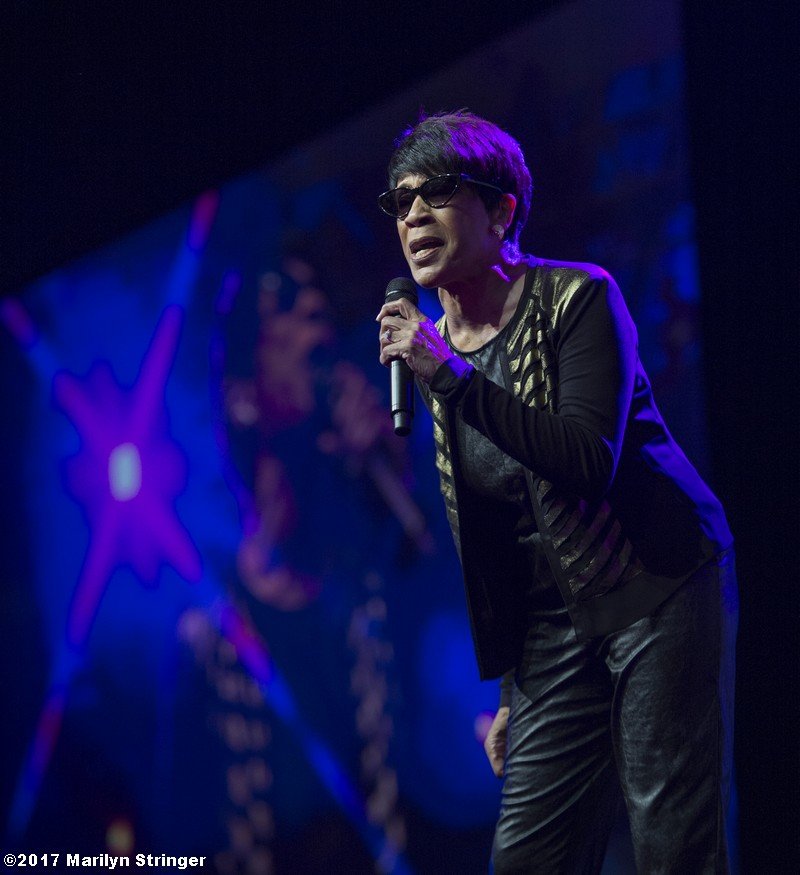 Like Patti Smith who made Van Morrison's "Gloria" her own, LaVette has an uncanny ability to infuse wonderful and often underappreciated songs into her soulful repertoire. She tells me that she was familiar with only three of the 13 songs she sang on Interpretations: The British Rock Songbook, her 2010 album also nominated for a Grammy for Best Contemporary Blues Album. And yet her renditions leave you with a feeling that you're hearing these songs for the first time. Johnny Cash was the master at making other people's material his own, and like Cash's work with Rick Rubin, LaVette has a weather-beaten vocal delivery that commands our attention and is virtually hypnotic in squeezing nuance out of every line.
The evening was bursting with memorable moments. "I told my mom not to come. I'm not going to win," said Piano Player of the Year Victor Wainwright.  But he did win! "She's going to kill me," he stated flatly.
More than six decades and hundreds of records into his career, Bobby Rush came to the BMA's after winning this year's Traditional Blues Grammy. "Wow. I didn't think I was going to get one of these again," he said after taking home two BMAs, one for Historical Album of the Year with Chicken Heads: A 50-Year History of Bobby Rush and another for Album of the Year, Porcupine Meat.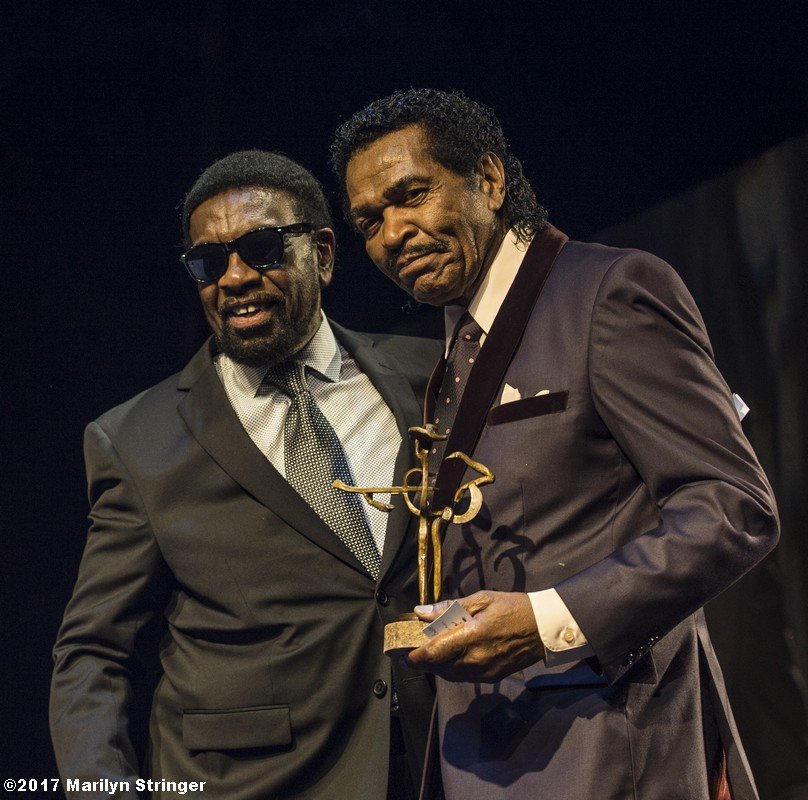 "It's difficult to sing and cry and the same time," proclaimed Diunna Greenleaf after taking home The Koko Taylor Award.
Doug MacLeod sang "Horse with No Rider" about a spectral vision seen only when someone is about to die. "We learn from myths," said MacLeod.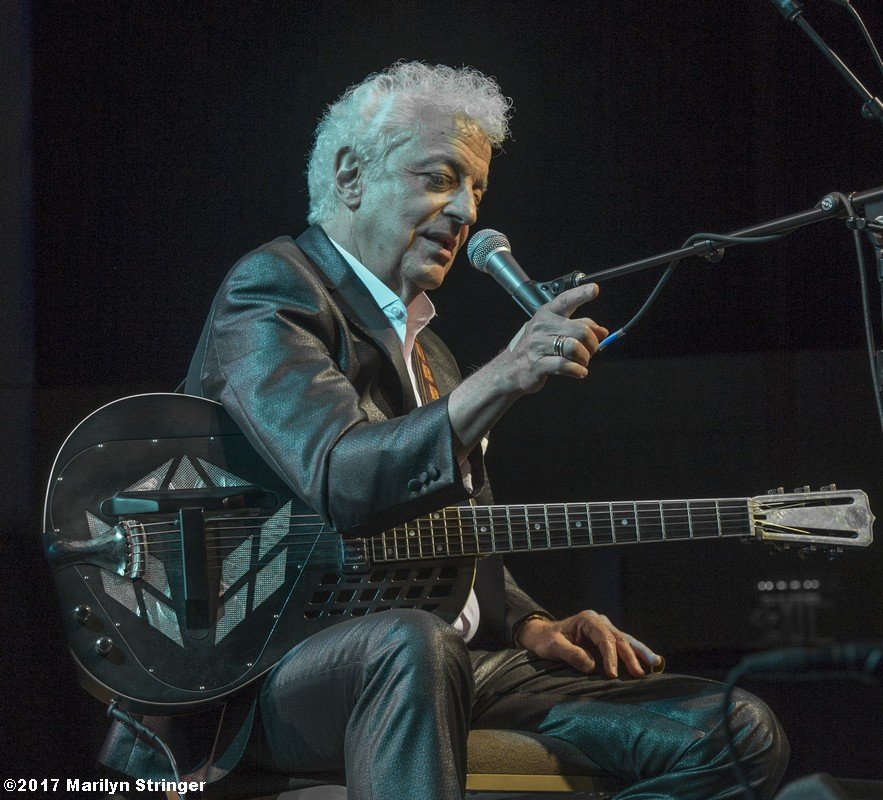 Kenny Neal was the best I've heard him in 40 years. He did the title cut from Bloodline, Contemporary Blues Album of the Year and "You Gotta Keep on Moving."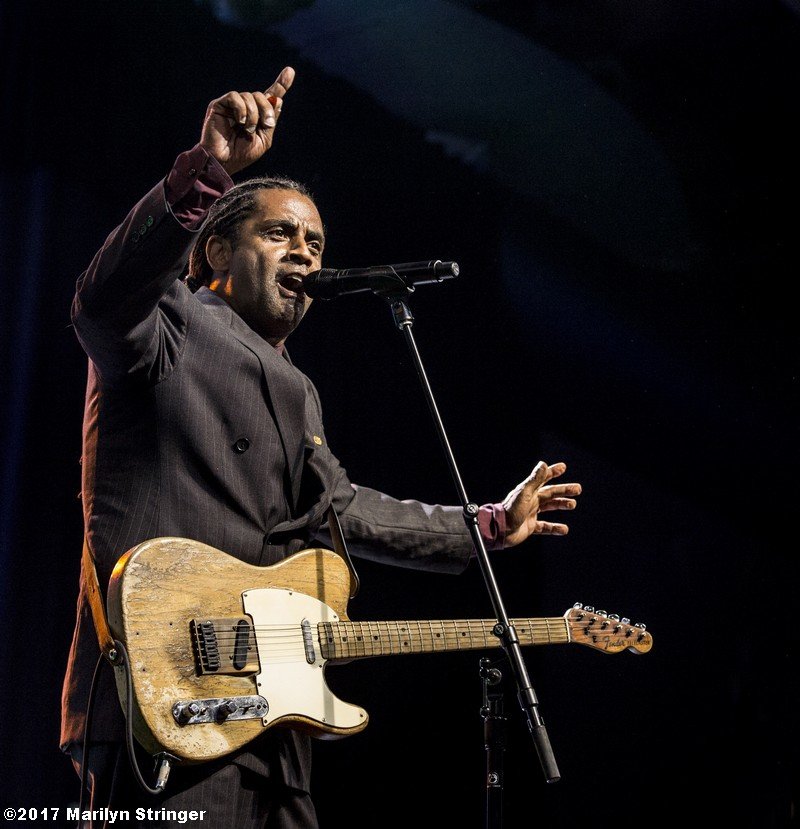 James Cotton got the loudest applause during the all too many memorials.
Cedric Burnside announced, "I'm gonna do it until I die."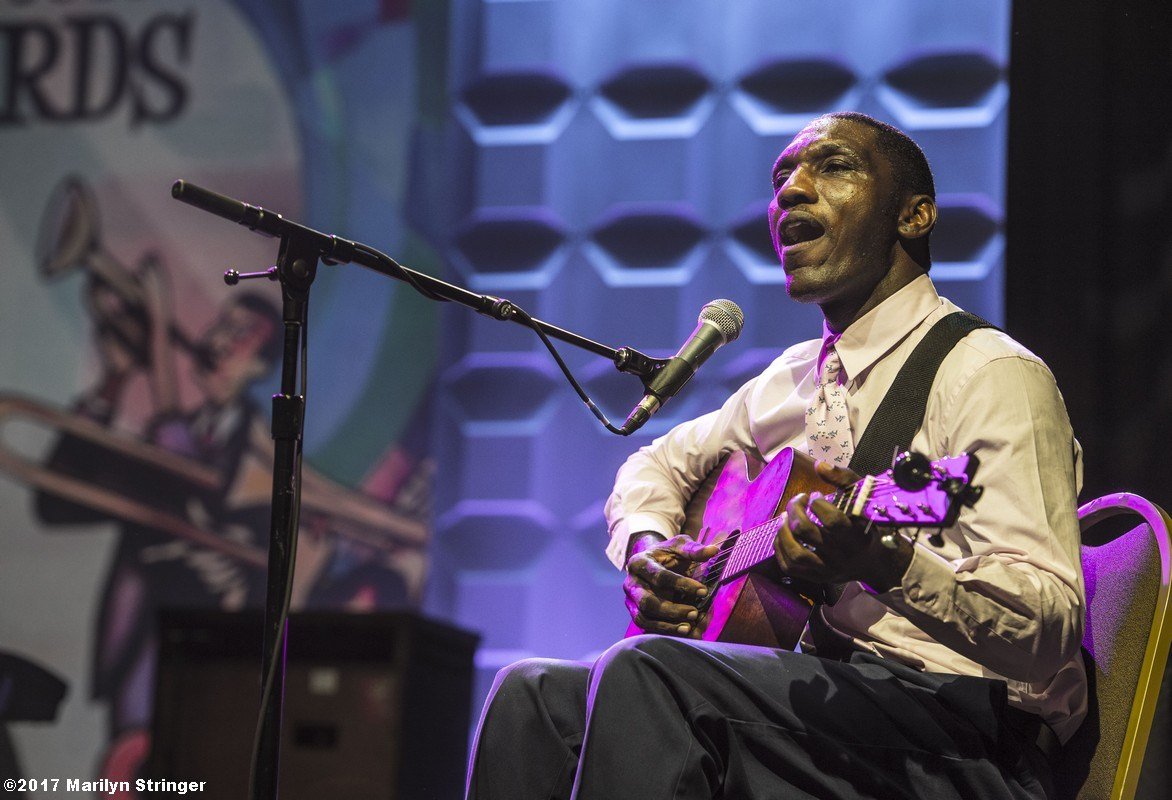 Toronzo Cannon, the only act to venture into the audience, pronounced, "I'm from Chicago, and this is how we do it seven nights a week." He played with the Nick Moss Band who backed several acts adroitly and performed "From Root to Fruit," title cut of his double LP.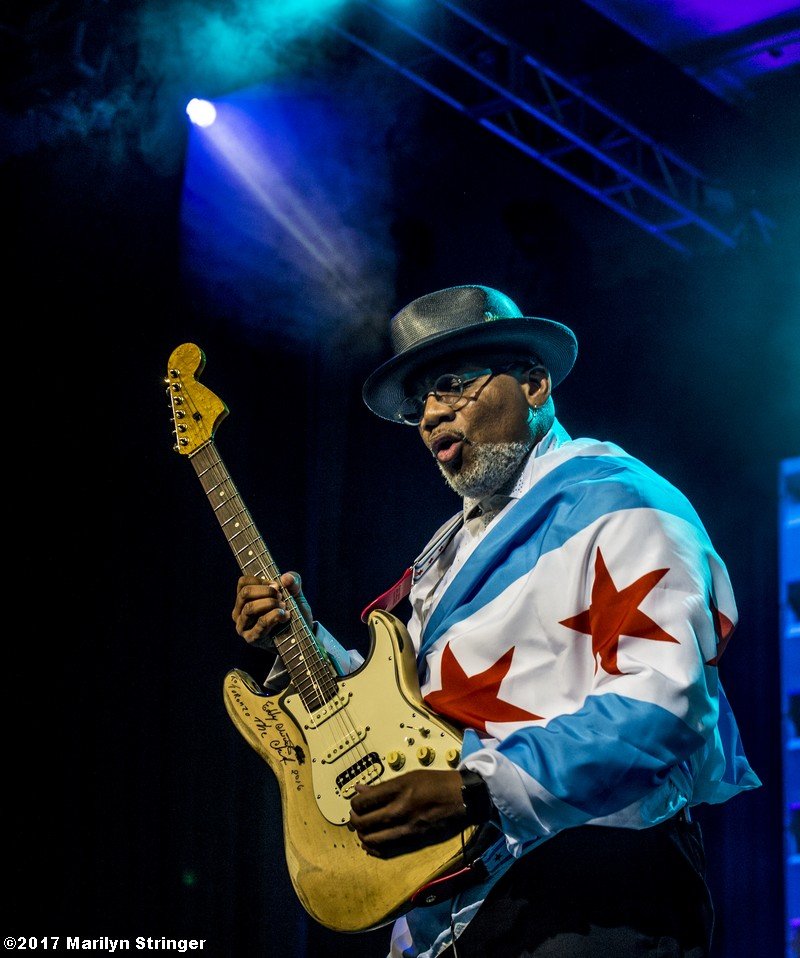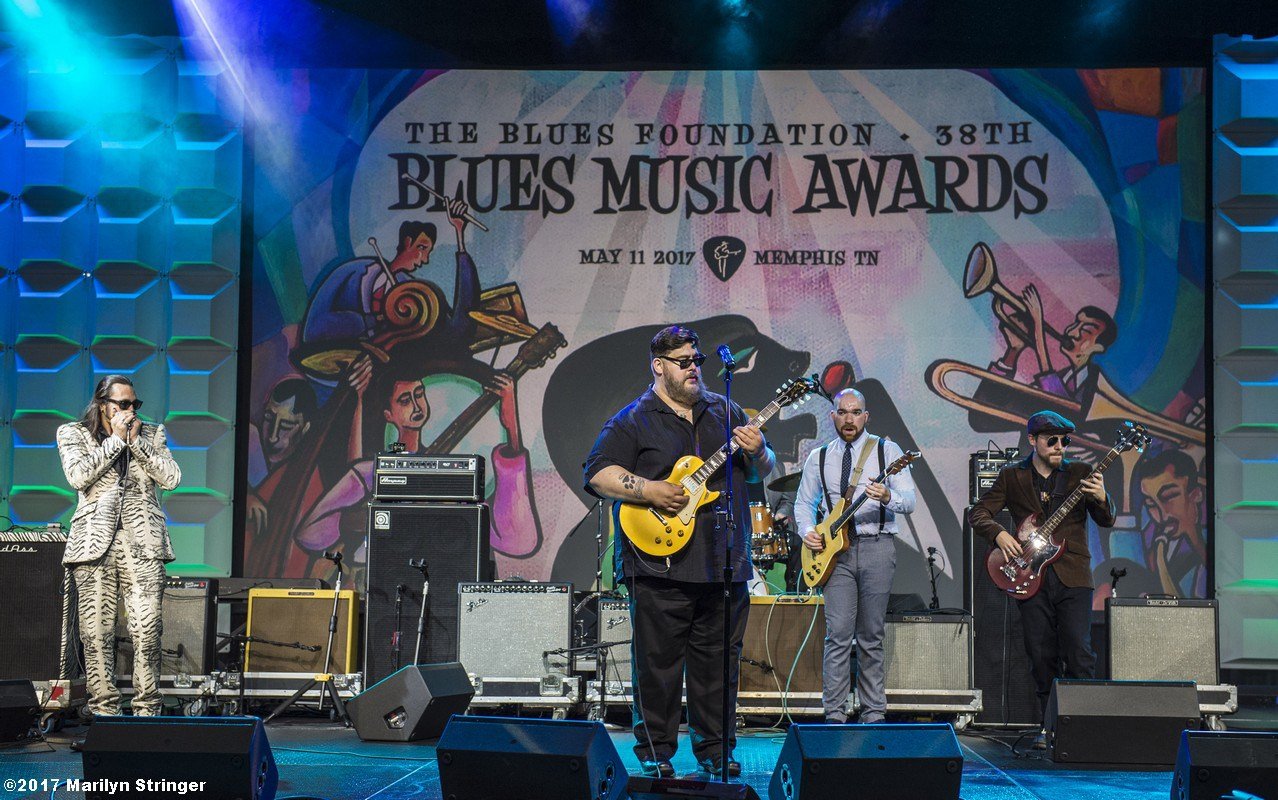 Albert Castiglia dedicated one song to Jr. Wells, "my old boss. If it wasn't for him, I wouldn't be here now."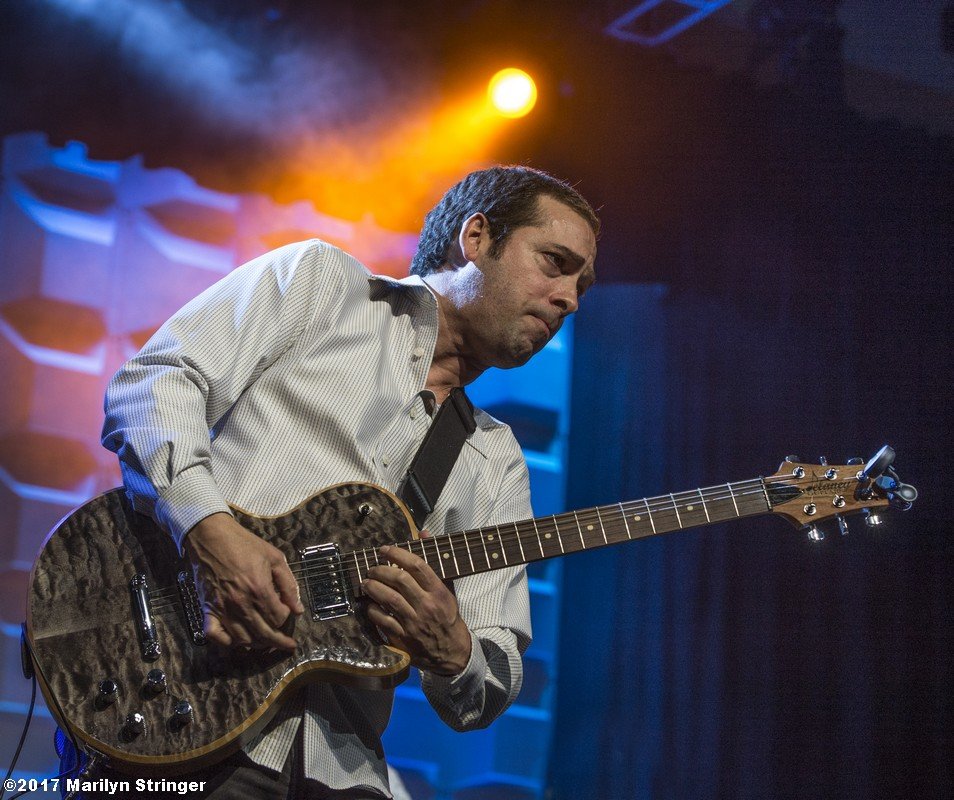 Curtis Salgado took away three awards including Song of the Year for "Walk A Mile in My Blues" about a multitude of medical problems that would down a lesser man. He also won Soul Blues Artists of The Year and Soul Blues Album for The Beautiful Lowdown.
In nearly a half-century of reporting on blues, I've seen the genre grow from being a subtext of American folk music to become the bedrock and cornerstone popular music. This BMA show had it all, old, new, white, black, young, old.  All of it honest and heartfelt and shattering the tired cliché-ed misconceptions about the genre as sad, simple, depressing, or old fashioned.