Wikipedia describes the Mississippi Delta as "the distinctive northwest section of  the U.S. state of Mississippi which lies between the Mississippi and Yazoo rivers." The Delta has given birth to some of the finest, most enduring music the modern world has experienced. The artists that played this music, raised singing about the trials and triumphs they lived on a daily basis to and art form. Soon, they were accompanying the singing with instruments, most notably guitar, harmonica, and occasionally other instruments such as mandolin.
What had begun as hollers, work chants, and spirituals, found its way out of the fields, onto porches and into clubs. These early players were the troubadours of their day, spreading their word through their music, mostly from town to town throughout the county they lived and or worked in.
Now, in the 21st century, these early players are recognized as founding fathers of the blues genre. These musicians are the pillars upon which the houses of folk, rock, and blues have been built.
Here, we look at five essential Delta blues albums every aficionado should have on their shelf.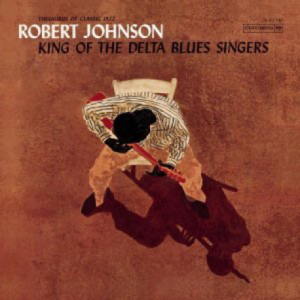 Let's begin with the Delta musician extraordinaire, Robert Johnson. Born in Hazlehurst, Mississippi in 1911, Robert Leroy Johnson would be dead at 27. The legacy he left is still informing and having import on today's rock, folk, jazz, Americana, and roots music genres. His songs have been brought to life by the likes of The Rolling Stones, Eric Clapton, John Mayer, Cream, Skip James, The Allman Brothers, Led Zeppelin, Fleetwood Mac, and too many more to list them here.
Johnson made 42 recordings during his lifetime. King of the Delta Blues Singers was initially issued in 1961 on the Columbia Records label, and contained sixteen mono tracks. This album is one of the most important blues album releases ever, because for the most part, it was the first exposure to his music for listeners not his contemporaries.
Consider that in Johnson's day, performers mostly traveled within a relatively small area when they shared their music. To be sure, there were occasional trips to major cities outside their "home" territory, but nothing like the touring that is commonplace today. There was no social media, Ticketmaster, or a 24-hour cable news cycle. A musician's reputation was spread through word of mouth. Even to this day there are still aspects of Johnson's life that are in dispute, and quite possibly, always will be. We do know that Johnson was influenced by Son House's playing. We also know that Robert Lockwood Jr. was the only person to have learned how to play guitar directly from Johnson himself. These men would go on to become pillars of the blues in their own right.
King of the Delta Blues Singers is crucial as a beginning point for the last four generations to be introduced to the haunting beauty and honest emotional content of Johnson's work, to say nothing of his technique, which itself is still educating even today's best and brightest musicians.
Issued in 1965 on the Columbia Record label, The Legendary Son House: Father of Folk Blues contained nine tracks including the iconic "Death Letter," as well as " John the Revelator," "Louise McGhee," and " Grinning In Your Face."
What made Son House a favorite of such contemporary master players as Jimmy Page, Jack White, Buddy Guy, and Eric Clapton is the raw intensity and immediacy of House's vocals over his gripping slide playing on the guitar. Part player, part preacher, part speaker of truths, House made listeners feel his songs in the very core of their being. His are tales of intense emotional expression, of living, loss, love, and life in general. His work is personal, and not something that is casually encountered.
There are those that would attempt to argue that House, heard here in his early 60's is diminished, and only a shadow of his younger, more animated and able self. That is an argument that could be carried on endlessly without resolution. Regardless, The Legendary Son House: Father of Folk Blues is another required addition to the devoted, informed blues collector's sacred stash.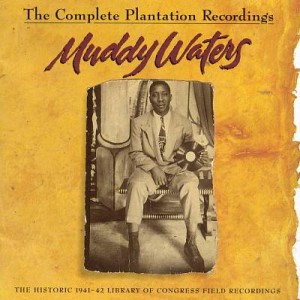 The casual blues enthusiast often forgets, or is in fact unaware that Muddy Waters made incredible music before he plugged in, becoming the "Father of modern Chicago Blues." His acoustic playing was just as idiosyncratic and emotive, if not more so than his later electrified work.
Here for the first time ever we have all the incredible 1941-1942 Library of Congress field recordings gathered together in one collection. Alan Lomax arrived in Stoval, Mississippi to record a number of country musicians for the Library of Congress in 1941, and he returned again in 1942. As noted in American Blues Scene's article TBT – Muddy Waters' 'The complete Plantation Recordings' is the Holy Grail, "The two sessions were released as Down On Stovall's Plantation, issued on the Testament record label. These recordings were later re-issued on CD; first as Muddy Waters: The Complete Plantation Recordings. The Historic 1941-42 Library of Congress Field Recordings by Chess Records in 1993, and later still after being re-mastered in 1997."
Muddy Waters: The Complete Plantation Recordings. The Historic 1941-42 Library of Congress Field Recordings contains 22 tracks with a running time of just this side of 62 minutes. The remastered 1997 release features markedly improved sound quality and fidelity. Several of these tracks are mini-interviews between Lomax and Waters. One listen all the way through is all anyone needs to understand why this album is truly a must-have.
Known as the "Father of the Delta Blues," Charley Patton was born in Hinds County, Mississippi circa 1887. By the time he was 23 he had already begun playing guitar with the Chatmon family, and later on he would perform with Willie Brown as well. By the age of 29, he had made his first recording, and all in, he would make almost 70 recordings.
Patton was known for his raw, ruckus playing style, along with his guttural vocals and expressively delivering any lyric. The Rough Guide to Legends: Charlie Patton is a fabulous introduction to Patton's spirited performances. Collectors should note that this is just one of many albums in The Rough Guide to Legends series that includes Blind Blake, Leadbelly, Blind Lemmon Jefferson, and numerous others.
This collection, released in 2012 on the World Music Network label is well rounded indeed. There are 34 tracks, providing 100 minutes of astonishing music here. 22 of the tracks are Patton on his own and include such classics as "Mississippi Boweavil Blues," "Pony Blues," "Revenue Man Blues," "Magnolia Blues," and "Jesus Is a Dying Bed Maker." As if that wasn't enough, there are an additional 14 tracks with greats such as Son House, Howlin' Wolf, John Lee Hooker, Muddy Waters, Big Joe Williams, Brownie McGhee. Sound quality is much better on the later 14 tracks, however, the previous tracks are still undeniably stunning. This collection is definitely a keeper!
Robert Lockwood Jr is the only person that Robert Johnson personally taught guitar to. Lockwood was a session player for almost 30 years before recording his own album, and doing so as the band leader. Steady Rollin' Man was released in 1970 on the Delmark Records label and contained 12 tracks, running just over 39 minutes.
Aside from Lockwood, other personnel include the Myers Brothers, Dave and Louis, playing bass and guitar respectively. Also, the great Fred Below plays drums. The album is produced by Steve Wagner, and Robert G. Koester.
What sounds like "simple" playing here is at once beautiful, moving, and ultimately deceptive. Actually playing the music performed here is quite involved once listeners really begin to pay attention and take it all in. It's the same as trying to play Muddy Waters' music. Sure, one can play it, maybe even really well, with fervor, and competence, but it is the little things that prove so hard: reproducing those micro-tones, and the minute changes in timing, pitch, and tone.
It is these aspects of finesse that are what make these players as talented as they are. This album will provide so many hours of satisfying listening pleasure; to not have this in a great blues collection would be a serious omission.
Learn more about these artists and albums: